MORE FIRST THURSDAY; 10.02.03
111 Minna Gallery: David Choe's Appetite for Mutilation
With: Madison Park, Friends With You, Skrunchface Projects, Ted Shred, Fingerbangerz
Comment: Art, tunes, bar, upbeat, hipsters, edgy, enthusiastic, eye fun.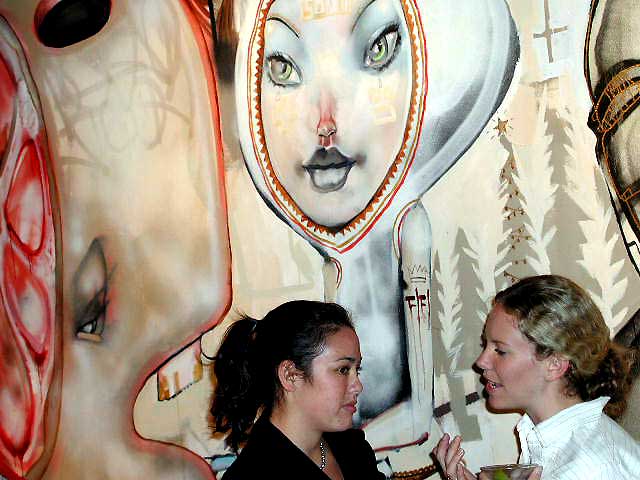 Art.


Art.


Art.


***
Punch Gallery: Up Up and Away
Artists: abe alverez, albert reyes, alphonzo solorzano, anne kohlagen, ben deneen, brion nuda, chad pfarr, chris sheridan, curve, damon soule, david choe, dennis mcnulty, deth p. sun, diet, duser, jeremy fish, jim gaylord, jimmy love, joe baker, josh hagler, kolage, marco almera, mark murry, mateo, matzu, micah lebrun, michale j. sepe, miguel felipe, muse, nate van dyke, nome, paul allen, paul hayes, peter samuels, scatha, terrance hughs.
Comment: Pastiche with promise.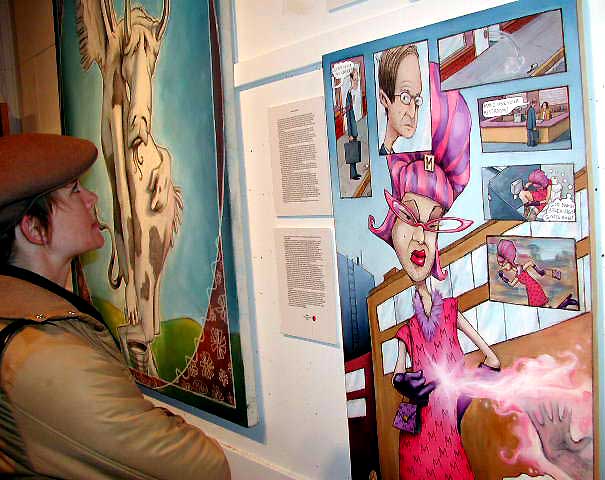 Show pick: Menopause Man.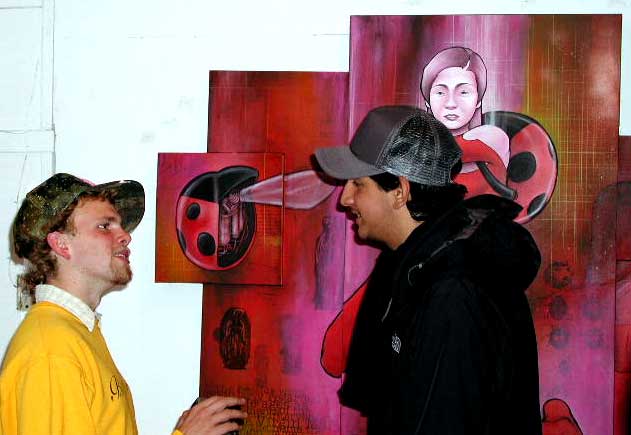 Art.


Art.


Art.


Overview.


***
77 Geary moment:
George Krevsky assesses the situation at George Krevsky Gallery, Ashcan Tradition
For November First Thursday, click November 6 openings.