FRIDAY THE THIRTEENTH WEST: OIL PAINTINGS BY JERRY FROST
OPENING 02.13.04
Comment: More than a gallery, Friday the Thirteenth West represents a lifestyle-- that hand-crafted, recycled, freewheeling, summer-of-love-to-black-rock-city way of being. The art... well, at Friday the Thirteenth, it's typically thickly painted, abstract, kinda big, and really bright. This show is no exception. And guess when the gallery has their openings? You got it-- Friday the 13th. Peace, love and party time y'all. And for you gossip hounds, a certain member of the San Francisco Board of Supervisors made a brief appearance.
Artist/Artists: Jerry Frost.
Art.


Art.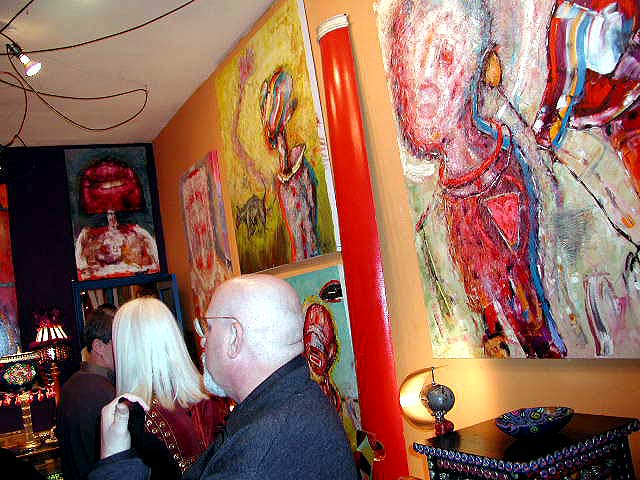 Art.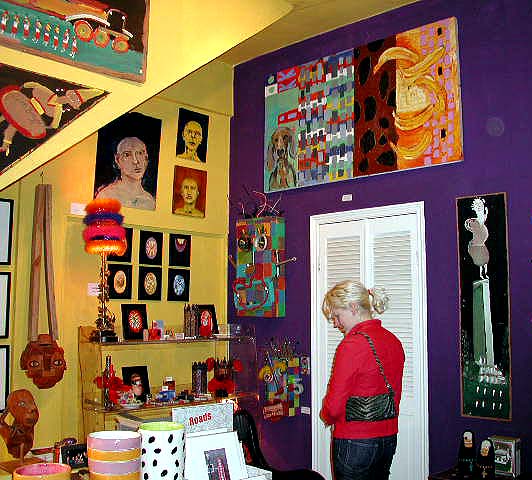 Art.

Friday the Thirteenth West
331 Potrero St.
San Francisco, CA 94103
415.863.2285