SUPERVISOR MATT GONZALEZ; SAN FRANCISCO CITY HALL
SAM KOWARSKI
OPENING 02.06.04
Comment: In the interest of aeration, the conference table has been extricated from the main room thereby enhancing the quality of the carousing. By holding these openings, Matt Gonzalez brings together a wide range of people from diverse segments of the community, whatever their agendas, all around the topic of art. So now that we're here, what do we do? Not that red wine and vegi-meatballs serve no purpose, but perhaps a next step-- a dream, an idea, a formulation, a concept, a point, a plan, a broadening, a mission statement? Maybe explore new ways a major American city can orient itself to maximally benefit from its creative community? Just tossin' it out there folks; I may be sleepwalking, but at least it's a volley. I know, I know-- organizing bright talented iconoclastic largely-undercapitalized proletarian artistic types and those who love them is notoriously insurmountably impossible, but that doesn't mean it's not worth a try. This would likely not be Matt's assignment, by the way-- he's brought the puzzle pieces together, albeit without the box. He's already got plenty to do, though one would suspect he's nowhere close to closure on the issue. More than likely, he's only just begun.
Artist/Artists: Sam Kowarski.
Art.


Artist - art - ingredients.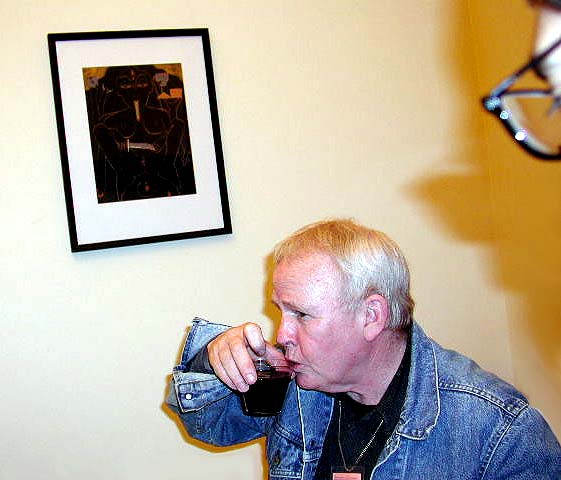 Art.


Art.


Art.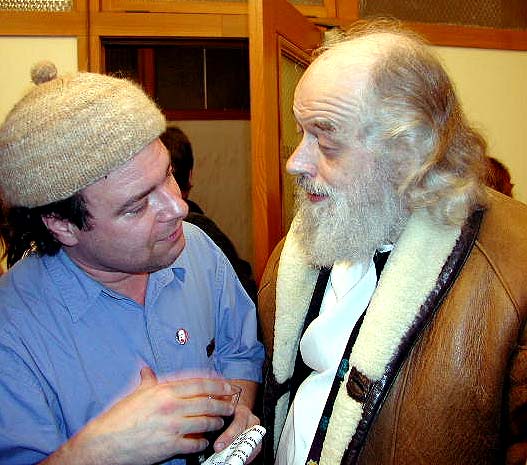 Chet chat.


Innie.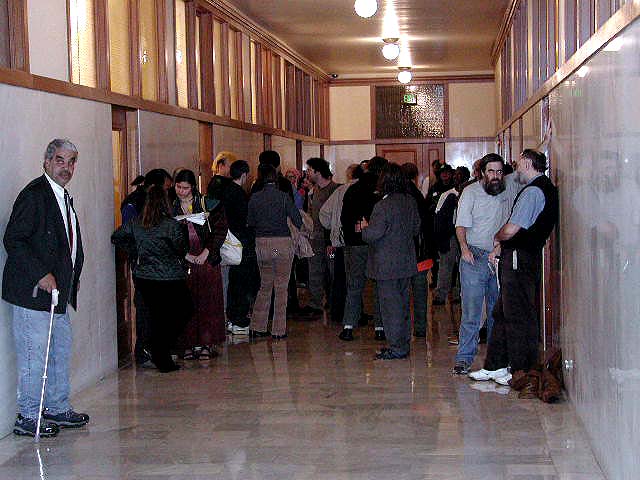 Outie.

Supervisor Matt Gonzalez
San Francisco City Hall, Room 282
San Francisco, CA 94102
415.554.7630