JACK HANLEY GALLERY:
PETER SAUL; SCOTT MYLES
OPENING 11.22.03
Comment: I see Peter Saul's art and think "Looks like he's emulating one those guys from the sixties." Then someone tells me "He is one of those guys from the sixties." Now I think "Impressive that he can make art for so long, stay so fresh, and appear to the uninitiated (me) as young talent incorporating period elements into his work."
Art: 8 bright swipes.
Crowd: 8 intergenerational art lovers.
Vibe: Fun and a keg.
Artist/Artists: Peter Saul, Scott Myles.
Art.


Art.


Art.


Art.


Hanley - Saul - chapeau chap.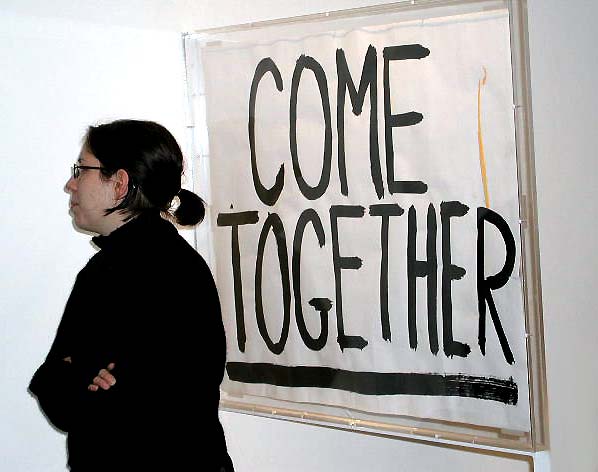 a) .... right now, over me.
b) .... leave separately.
c) The art of Scott Myles, taken out of context.
d) All of the above.
e) None of the above.
Welcome mat.

Jack Hanley Gallery
387 - 395 Valencia Street
San Francisco, CA 94103
415..522.1623