JACK HANLEY GALLERY:
MACHINES, ROBOTS, VIDE0; KAL SPELLETICH
PYRAMID SCAM; KEVIN CHRISTY
OPENING 02.06.04
Comment: Kal Spelletich's greased gunked gooked good contraptions do things like scribble, spark, grab, tear, and move endlessly back and forth. For convenient portability, a number of them are housed in beat-up banged-up raggedy dented old suitcases. You probably won't be seeing these devices at Toys-R-Us anytime soon, so visit the gallery and experience this well-crafted imaginative participatory fun. Meanwhile, a couple doors down, a nice selection of Kevin Christy works on paper-- affordable social commentary. And a special plus for both shows-- no brain-bender statements to read.
Artist/Artists: Kal Spelletich, Kevin Christy.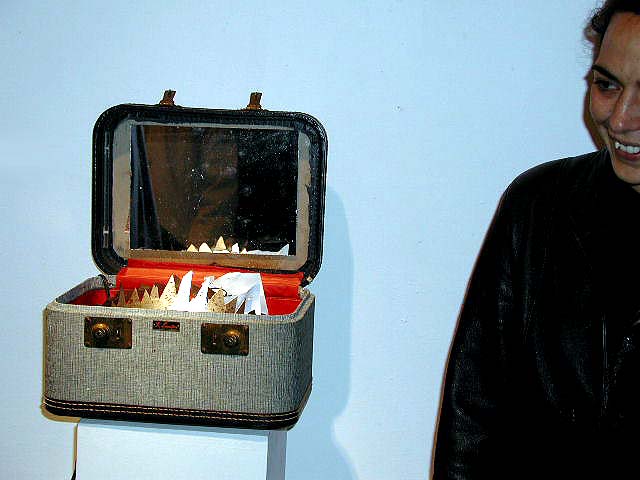 Art.


Art.


Too young to read the disclaimer.


Art.


Art.


Aerial.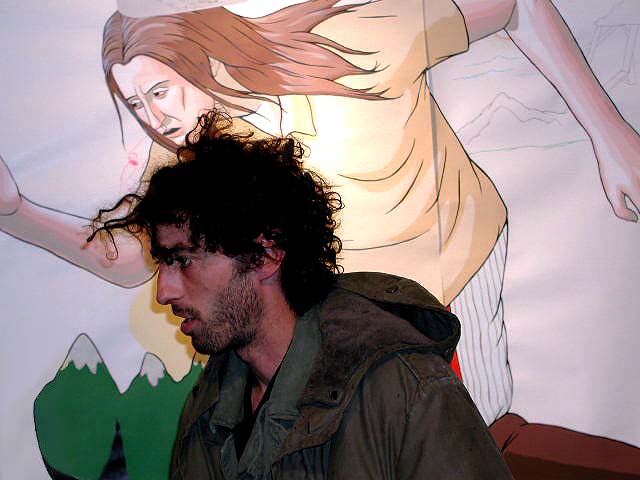 Art.


Art.


Art.

Jack Hanley Gallery
387 - 395 Valencia Street
San Francisco, CA 94103
415..522.1623