HOLD FAST GALLERY: GETTIN' IT ON; VINTAGE TATTOO STENCILS
OPENING 04.02.04
Comment: A scholarly look at the evolution of American tattoo culture with noted tattooists Don Ed Hardy and C. W. Eldridge exhibiting period tattoo stencils from their extensive collections. A must for enthusiasts and students of the discipline. Plenty to see on the walls as well as on the floor with a panoply of live tattoos walking around, and special added bonus-- a baby with a mohawk. Bargain hunters take note: some stencils are available for purchase with prices starting as low as $25.
Artist/Artists: Various.
Art.


Art.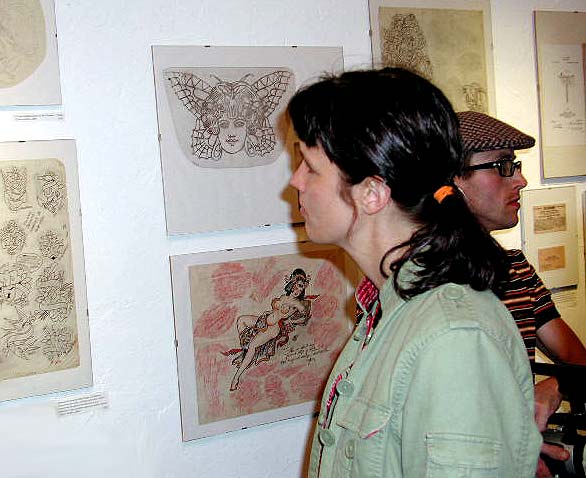 Art.


Artists - collectors.


Art.


Art.


Art.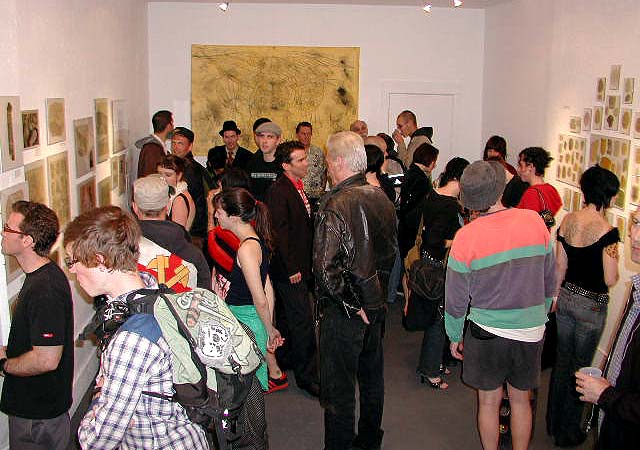 Innie.


Outie.

Hold Fast Gallery
487 14th St.
San Francisco, CA 94103
415.352.7479