RUNNIN' 'ROUND THE MISH
MIMI BARR GALLERY, FREEWHEEL BIKE SHOP, TRIPLE BASE GALLERY
5.14.04
Comment: Big art pow-wows throughout The Mission tonight as neighborhood Bohemia trots out its finery. First stop was Mimi Barr Gallery for "Pangea" featuring Kyle Ranson in the main gallery, Karen Kersten window installations, and David Benzler in the "project room." The coffee shop next door called the police because the band was too loud, precipitating a compulsory decibellic reconfiguration, consequent perturbation to the aural cosmology, and culminating in programmatic restructure (the band had to stop playing). Ranson's art focuses on the nature and tenuousness of relationships. Pretty raw stuff and not easy to look at, but the roughness works, and they drive home the point that human affairs aren't always easy to look at either. Prices are reasonable, running $500-$1500 for the big ones. At $200-$300 the portraits look even better, and a purchase would likely be money well spent. Mimi Barr has no website; call 415.864.0115; visit 3153 16th St., SF 94103.
Artist/Artists: Kyle Ranson, Karen Kersten, David Benzler.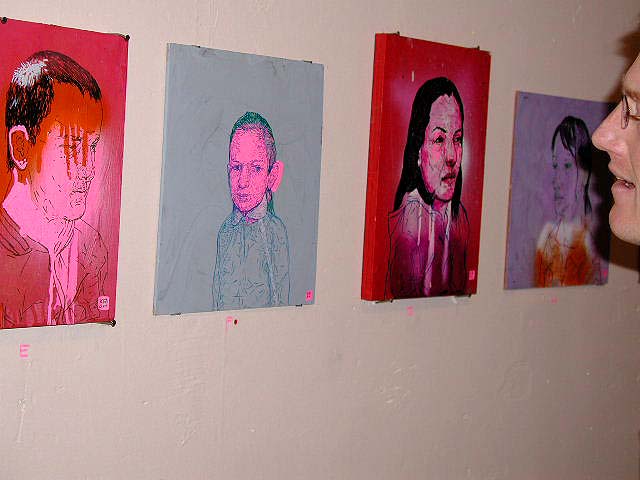 Art.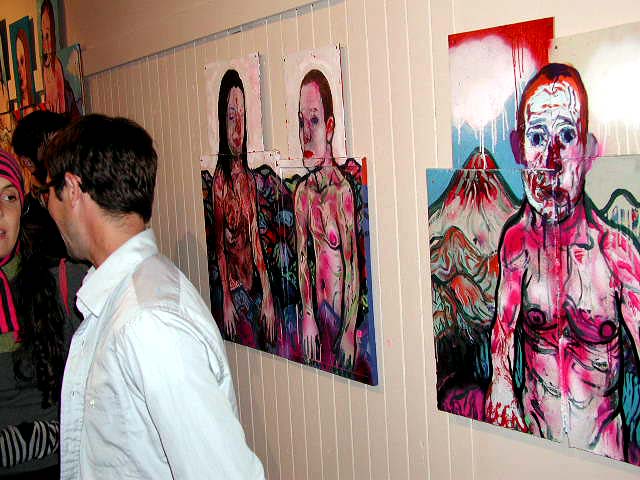 Art.


Artist - art.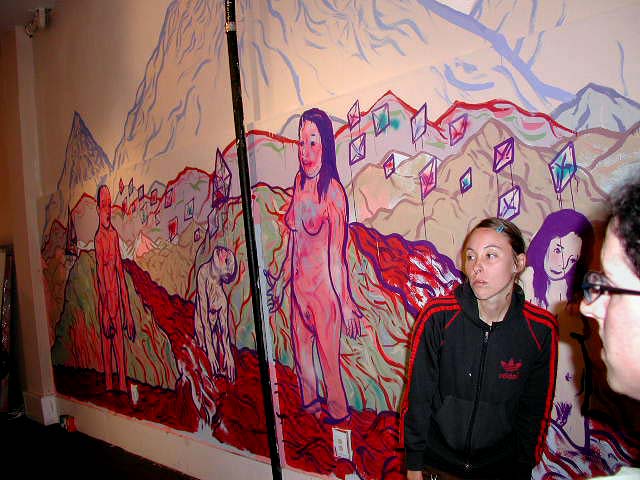 Art.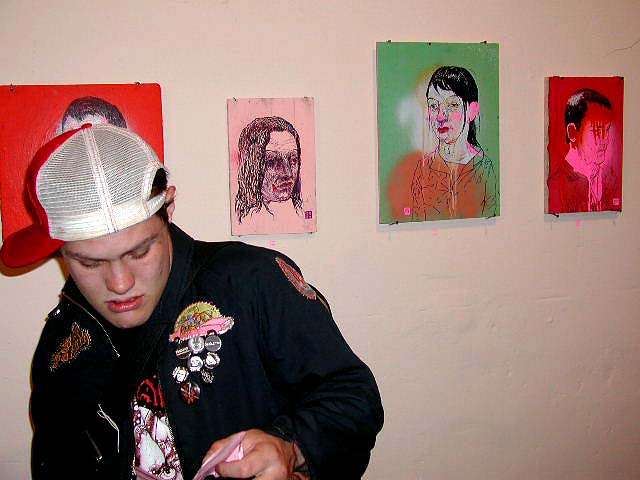 Art.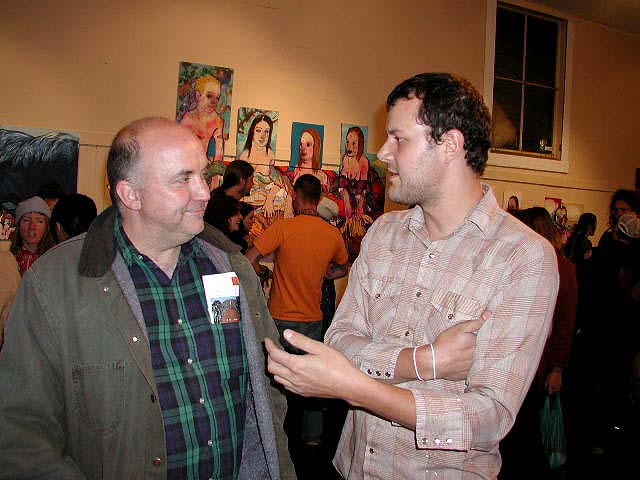 Adobe Don - Director.


Confluence.

***
Comment: After a quick burrito break at Pancho Villa (3071 16th St.), it's on down the ave to Freewheel Bike Shop (980 Valencia St., SF 94110) for "Live Free or Die," a group show themed on what else, but our environmentally benign two-wheeled pals. San Francisco's bicycle subculture is substantial, activist, and incorporates a look and style all its own.
Artist/Artists: Too numerous to mention.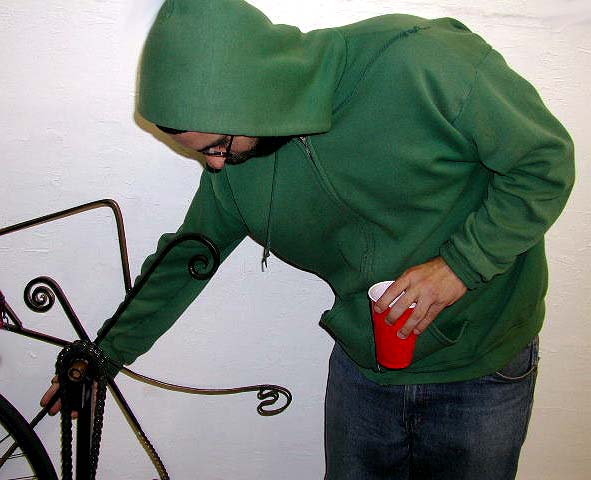 Art.


Art.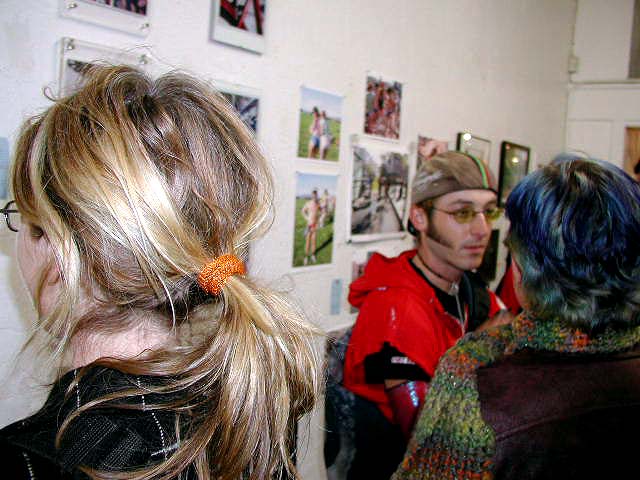 Art.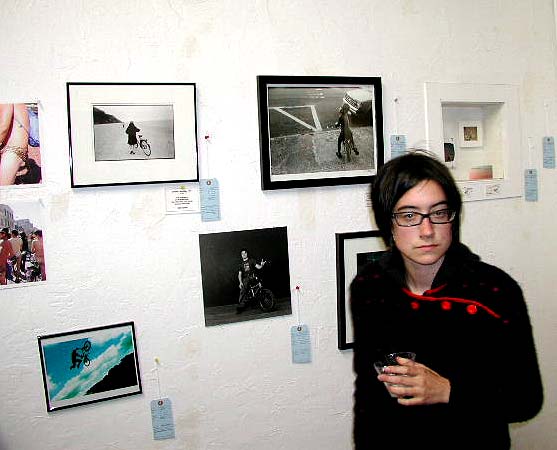 Art.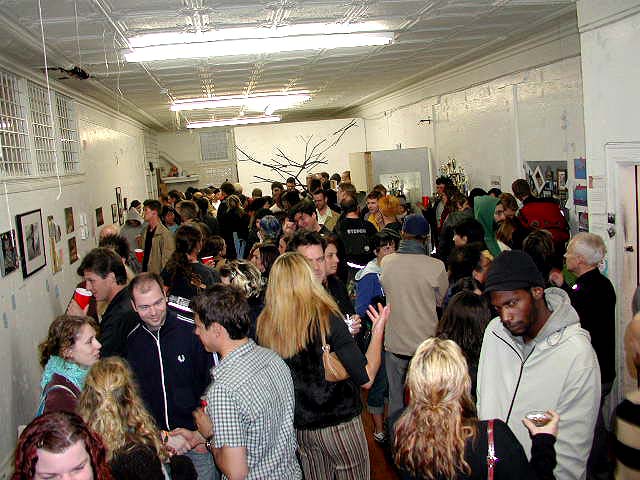 Spread.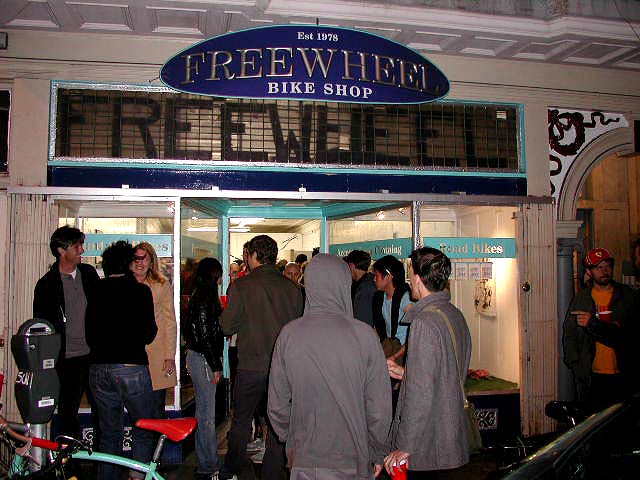 Hub.

***
Comment: Final stop is Triple Base Gallery for "Careless Whispers: A Group Show of Doodles by Marginal Artists"-- the scribbles artists make when they're not making art; chards of being, brief glimpses into the personal lives of the artists who create them. Moneymaker, no, but well thought out, and a great excuse for a party. The place was packed, including significant spillage onto the street. I congratulated the proprietor on the healthy turnout, and he told me that a group show like this means you get all the artists and their friends. Point of information: Antiquarian booksellers refer to doodles like these as ephemera and/or manuscript materials.
Artist/Artists: Letti Jane Rennekamp, Jamie Atherton, Keegan McHargue, Simon Evans, Ariel Dovas, Mike McConnell, Rhani Remedes, Jasmine Caperton, Kevin McGrady, Antonio Roman, Emily Butterfly, and many more, plus a new installation by Crust and Dirt.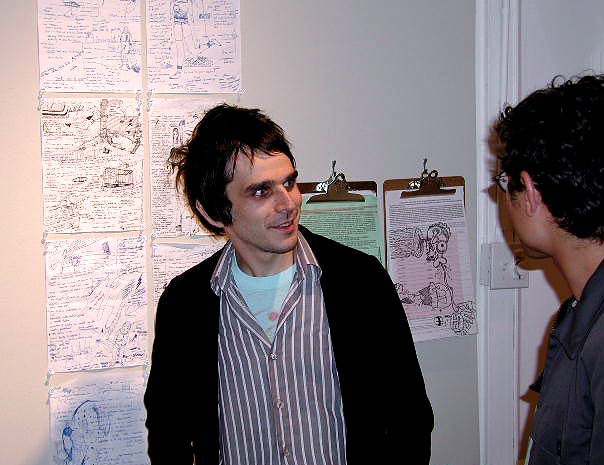 Doodles.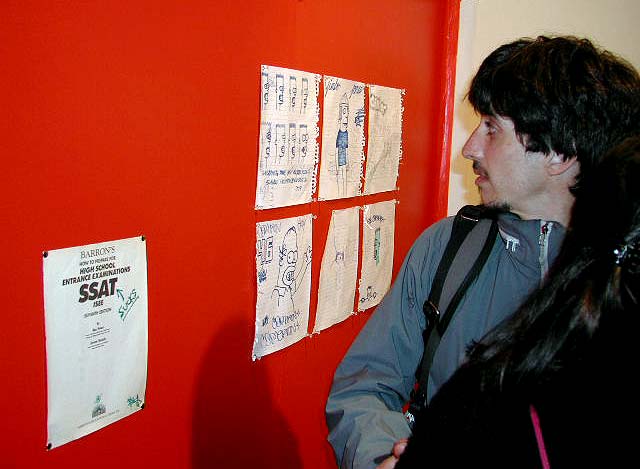 Doodles.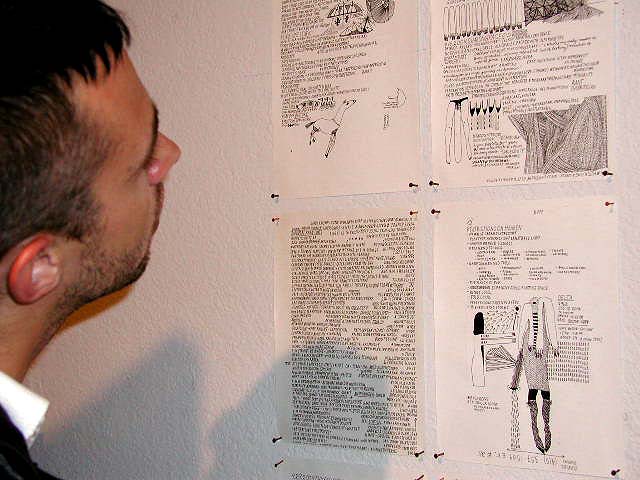 Ephemera and/or manuscript materials.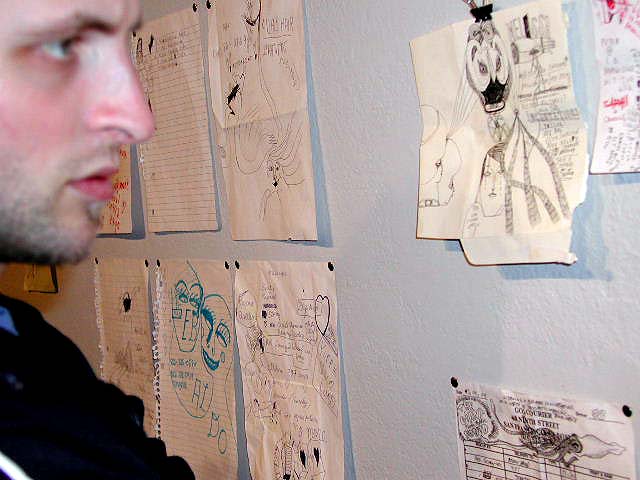 Doodles.


Doodles.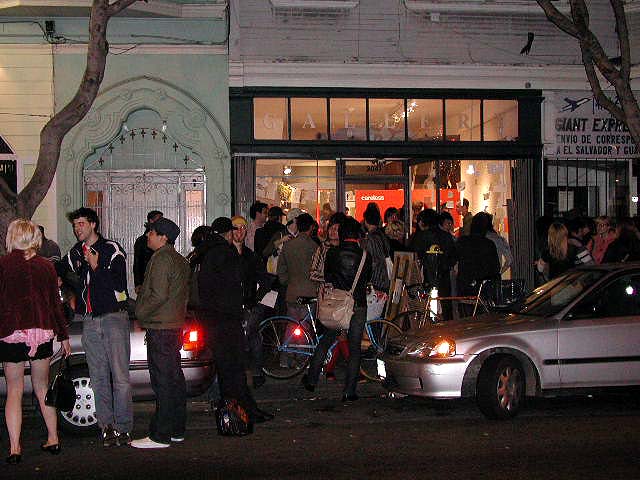 Loiter.