LINC REAL ART
HOT DOG BONE; NEW WORK BY JASON BYERS AND ZACK DAVIS
OPENING 05.26.04
Comment: Byers paints control knobs, switches, plugs, and other guitar face details; Davis's art and sculptures include a large weiner, a really big package of shrink-wrapped poultry, and a photograph of a forlorn fellow in a chicken suit benching it at BART. A live performance by Davis ensues. Assisted by a gentleman in a neatly tailored muumuu, Davis, in the guise of a holy-rolling faith healer with full knowledge that he's a complete charlatan and twelfth-rate Elvis wannabe, but a good twelfth-rate Elvis wannabe, culminates his railing mayhem with an on-the-spot healing. In denouement, he liberates a large mixed-media sculpted laquered umbilical-corded thuringer (any of several fresh and smoked sausages named for the former German region of Thuringia) from his pants, but not without some rather complicated logistical finagling. Cradling this salami tot, he bolts for the door, and vanishes down the alley. Next act is Byers on guitar and vocals, with band. Art, music, and performance by two alternative multi-talents, nicely done.
Artist/Artists: Zack Davis, Jason Byers.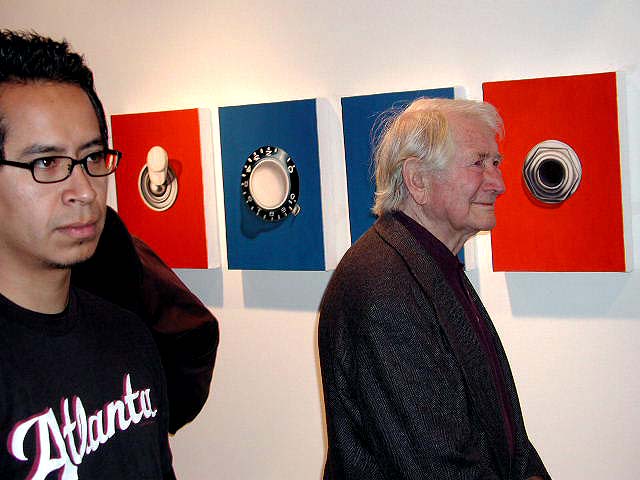 Art.


Art.


Wall dog.


Art.


Art.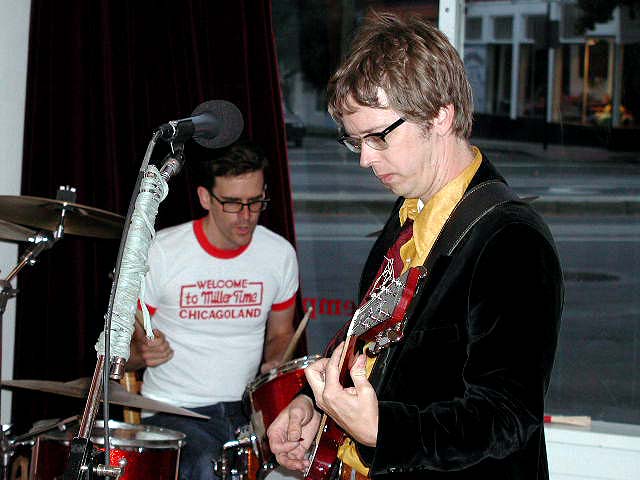 Artist.


Artist - muumuu.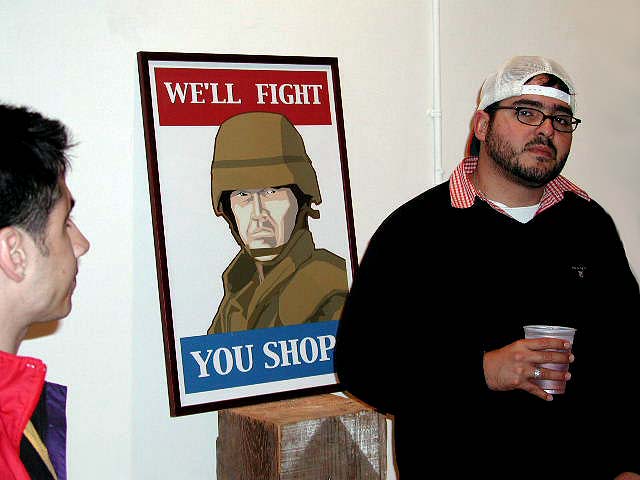 Not part of the show, but WTF.


Art.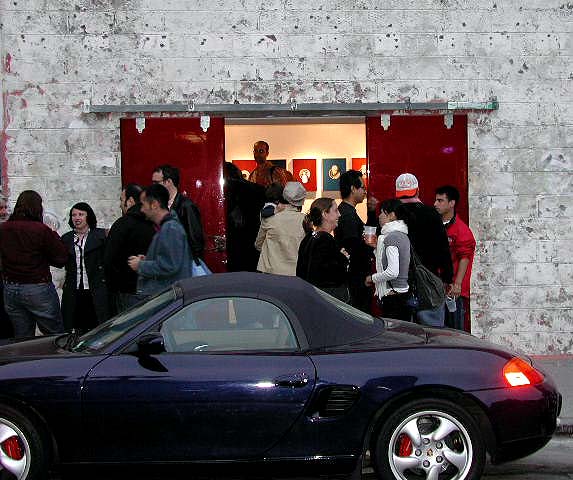 Sediment.


Linc Real Art
1632 C Market St.
San Francisco, CA 94102
415.503.1981