LUGGAGE STORE GALLERY
SIXTH ANNUAL ALTOIDS CURIOUSLY STRONG COLLECTION
OPENING 05.21.04
Comment: Altoids is owned by Kraft which is owned by Philip Morris which manufactures cigarettes, and cigarettes are bad for you. So don't smoke. Now that my soul has been cleansed, let's talk about the Altoids Curiously Strong Collection. Altoids gets some people who know something about art to look at a whole bunch of art by artists commonly referred to in the biz as "emerging." Then those people tell Altoids which art they liked the best, and Altoids buys that art. Then Altoids sends that art around the country to galleries like The Luggage Store, people come to see it, and the ones who get there the earliest get free Altoids on a first come, first served basis until the Altoids run out. When the art's done travelling, Altoids gives it to the New Museum in New York, and that's pretty much it until next year when they put together their Seventh Annual Curiously Strong Collection.
Artist/Artists: asianpunkboy, Conrad Bakker, Hernan Bas, iona rozeal brown, Ann Craven, Daniel Davidson, Rob DeMar, Elizabeth Demaray, Joe fig, Naomi Fisher, Tony Gray, Mala Iqbal, Nina Katchadourian, Lisa Kereszi, Nick Lowe, Wangechi Mutu, Clare Rojas, Brad Tucker, Aida Ruilova, assume vivid astro focus, Paul Swenbeck, Monique van Genderan, Daniel Zeller.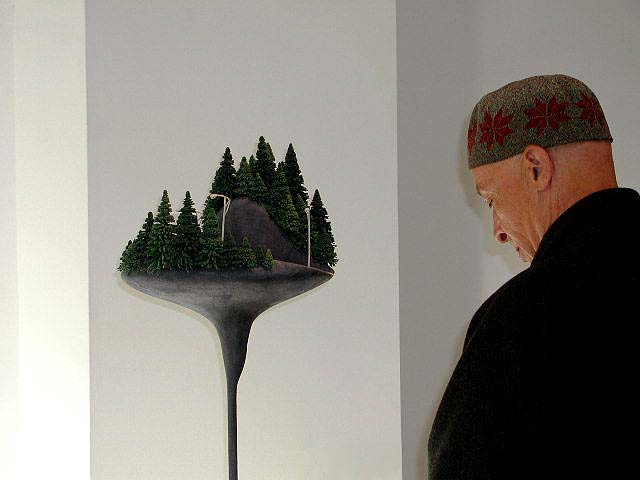 Art.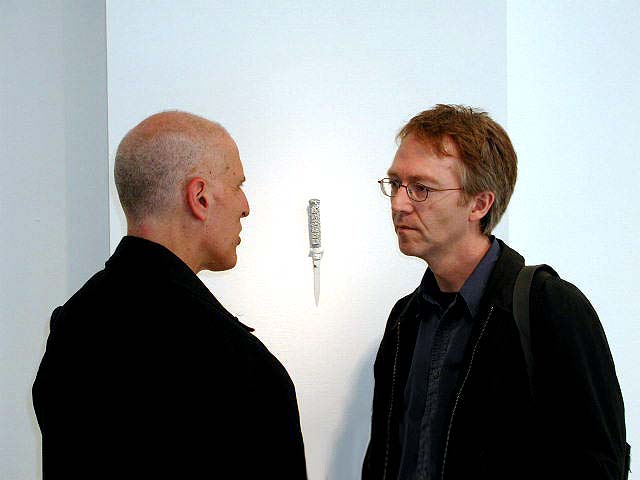 Art.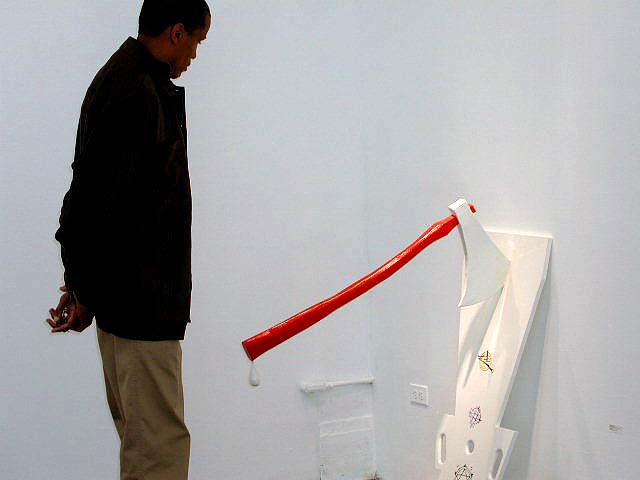 Art.


Art.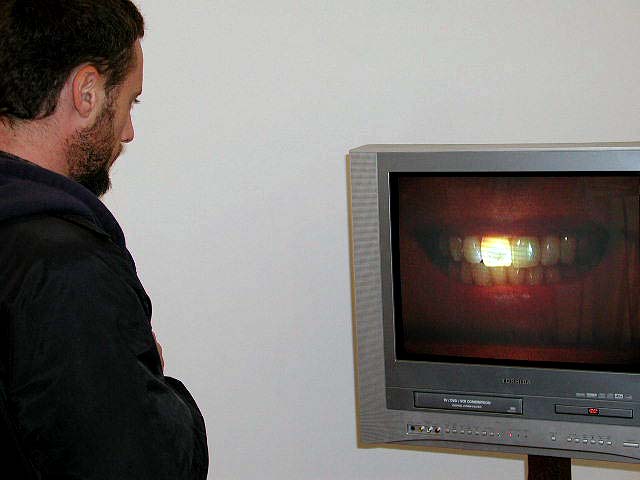 Tooth TV.


Art.


It's carved painted wood.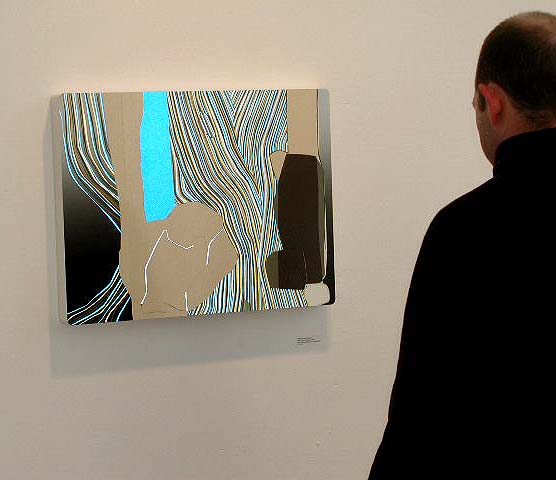 Art.

Luggage Store Gallery
1007 Market St.
San Francisco, CA 94103
415.255.5971