MARTIN LAWRENCE GALLERIES: PORTRAIT OF POP
OPENING 03.13.04
Comment: Kindly indulge me for a moment. One reason I think galleries like this exist and sell so much art is that they explain art to ordinary people in terms they understand. Sure, Martin Lawrence and their ilk pressure-sell you bigtime as evidenced by the FIVE "fine art consultants" who approached me during the twenty minutes I was there, but I don't think that's the whole story. From what I can tell, plenty of people out there want to understand, embrace, and own original art. You artists and dealers who look down your noses at galleries like Martin Lawrence might instead take a lesson, take a few tips from the commercial sector of the market, and learn how to talk about your art to all those people who just might want to own some if given adequate opportunities. Think about it. I mean, if NASA can explain incredibly complex technologies like the Mars Rover in terms that every American can understand, you can sure do the same with your art.
Artist/Artists: Andy Warhol, Alex Echo, Futura, Yankel Ginzburg, Rodney Alan Greenblat, Keith Haring, Burton Morris, Steve Kaufman, Mark Kostabi, Roy Lichtenstein, James Rizzi, James Rosenquist, Kenny Scharf.
Art.


Art.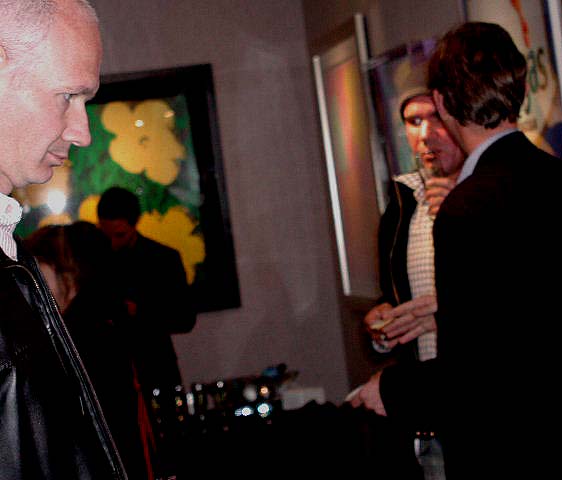 Art.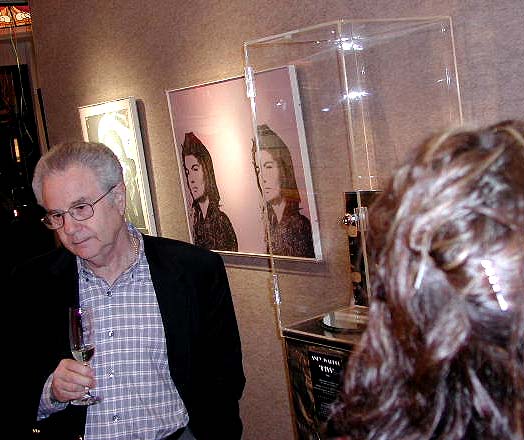 Art.


Art.


Art.


Outtake.

Martin Lawrence Galleries
366 Geary St.
San Francisco, CA 94102
800.510.2450