HERBST PAVILION, FORT MASON CENTER
PHOTO SAN FRANCISCO 2003; OPENING 7.24.03
photo san francisco 2003, the fourth annual San Francisco Photographic Print Exposition, runs from July 24-27, 2003 at the Herbst Pavilion, Fort Mason Center, directly on San Francisco Bay. The show opened Thursday evening July 24 with a preview party to benefit The Fort Mason Center's Historic Preservation Fund, a foundation dedicated to preserving this former military base, now a national historic landmark. Plenty to eat and drink (including lotza vodka courtesy of Absolut, cute little Chinese take-outs courtesy of San Francisco's Intimate Catering, and cheese courtesy of cows, goats and sheep). The crowd was good-sized and the mood was upbeat in spite of the Gray Davis recall and the long martini lines at the bar. As usual, everyone enjoyed the finest in vintage and contemporary photographic images, eclectic people-watching, and adding quality photographic works of art to their collections.
Sixty top international dealers of vintage and contemporary photography are showing photographs and photographic books ranging in price from under $100 to $200,000 by many of the world's great photographers including Ansel Adams, Diane Arbus, Eugene Atget, Manuel Alvarez Bravo, Henri Cartier-Bresson, Imogen Cunningham, Edward S. Curtis, Michael Kenna, Lauren Greenfield, Lynn Geesaman, Andre Kertesz, Robert Mapplethorpe, Man Ray, Sebastian Salgado, Josef Sudek, Weegee, and Edward Weston. Additional activities include seminars hosted by Keith Davis, Curator of The Hallmark Collection; Robert Flynn Johnson Curator in Charge of the Achenbach Foundation for Graphic Arts at The Palace of The Legion of Honor; and Nora Kabot, Curator, Site Santa Fe. Two panel discussions will also take place, one designed for photographers on the subject of lanscape photography, and one geared more towards collectors on photograph collecting.
No matter what your interests or what your budget, if you like fine photography, photo san francisco 2003 is the place to be. Exhibition hours are Friday, July 25th & Saturday, July 26th, noon to 7pm. Sunday, July 27th, noon to 6pm. Tickets are $15 for one day and $25 for a 3-day pass.
And now for the visuals:
One, 1970, by Ken Ohara at Stephen Cohen Gallery, Los Angeles. $4500 each; $35,000 all.


Granite by Rick Chapman at Modernbook | Gallery494, Palo Alto, CA. $1000.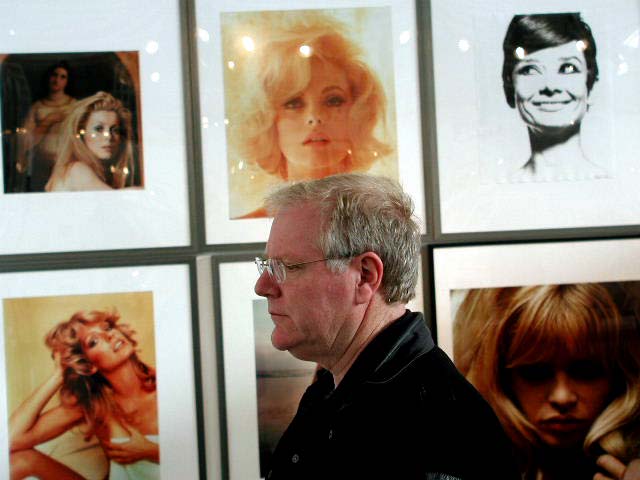 Selection of photographs by Douglas Kirkland at Modernbook | Gallery494, Palo Alto, CA. $1400-$1600 each.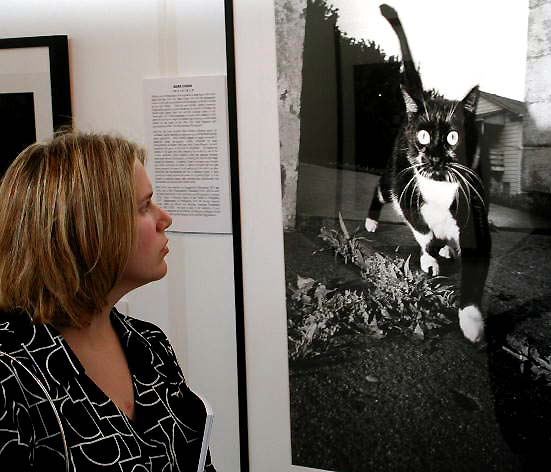 Untitled (Cat Flashed) by Mark Cohen at Bruce Silverstein Gallery, New York. $8500.


Eric Chaim Kline, Bookseller, Santa Monica, CA.


Duke and Duchess of Windsor (left) by Richard Avedon at Barry Singer Gallery, Petaluma, CA. $13,000.


Product.