PUNCH GALLERY: WHO SHOT YA?
OPENING 11.13.03
Comment: Hip Hop photographs, 30 years of them, artfully done, a number provocative, a few unnerving; respectful of their subjects without being sappy or overglorifying. Add soundtrack, images projected onto screens, atmosphere, and hipsters. Another coup for Punch, one of SF's trendier galleries, too often overlooked. The good kind of trendy-- trendy with legs, not trendy gone tomorrow. Go check it out.
Art/photography: 8 engaging images.
Crowd: 8 edgy artsters.
Vibe: Cross-cultural conversations.
Artist/Artists: Ernie Paniccioli.
Photo.


Photo.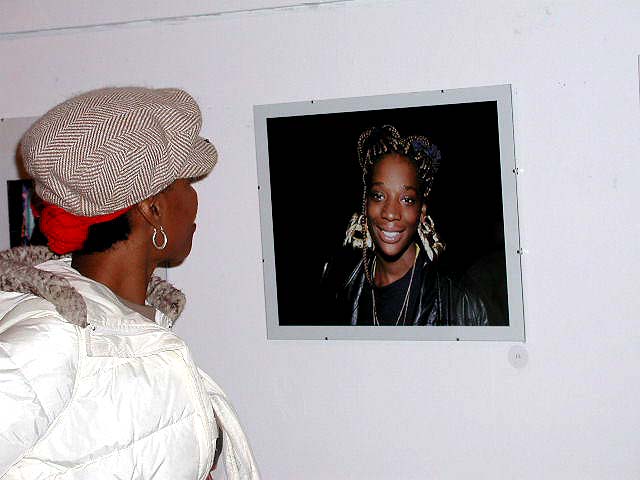 Photo.


Photo.


Photo.


Photo.


Photo.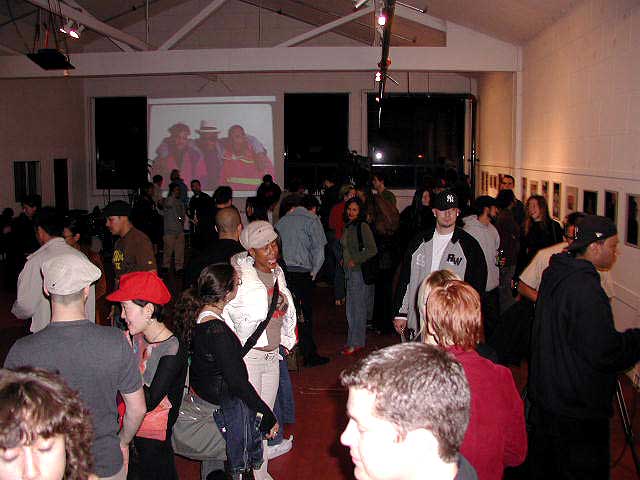 Party.

Punch Gallery
155 10th St.
San Francisco, CA 94103
415.522.5555