RX GALLERY: GESTALT COLLECTIVE; THE WALL
OPENING 04.22.04
Comment: Gestalt collective is comprised of area artists, here debuting a 20 by 60 foot mural spanning a full wall at Rx Gallery and wine bar. The surprising part is the viability of it all, meaning that the graffiti-based genre, traditionally confined to the great outdoors and bar/club walls, for these guys anyway, appears ready for a dose of prime time-- more conventional venues like maybe major retail stores, high-rise lobbies, malls, or (perish the thought) public buildings. Hey-- it had to happen sooner or later. The mural is fanciful, entertaining, visually rich, and done in time for the show (probably on budget too). They did it here; they can do it again. Small portions of the mural, duplicated on board, hang over their mural counterparts and are available for $200. Larger works of art are on display upstairs, most priced at $750, one at $1000. Good acreage for the money. By the way, combination art gallery/bars work art directly into social settings rather than set it apart like traditional galleries.
Artist/Artists: apex, neonski, D23, damon soule, nome edonna, ezra li eismont, marsone, scatha g. allison, sirron norris.
Art.


Art.


Art.


Art.


Selling.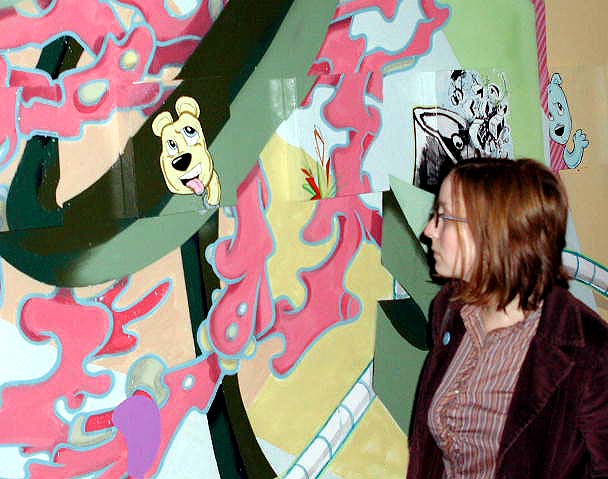 Art.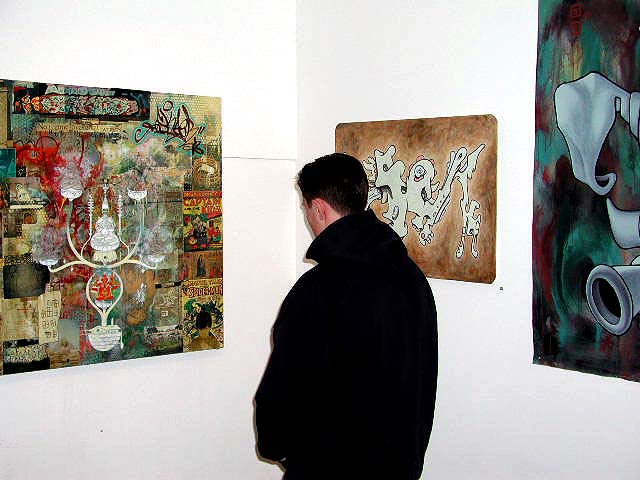 Art.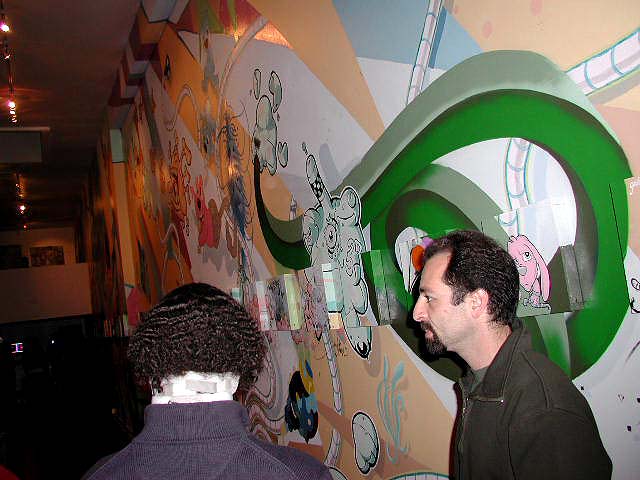 Art.


Art.


Hubbub.

Rx Gallery
132 Eddy St.
San Francisco, CA 94102
415.474.7973