THE SHOOTING GALLERY: THE EROTIC SHOW
OPENING 6.12.03
Comment: Pillar of Saltville.
Art: 6 erections.
Crowd: 8 sustained erections.
Vibe: 8 molten muffins.
Artist/Artists: Anthony Ausgang, The Pizz, David Perry, Winston Smith, Charles Krafft, Marco Almera, Sirron Norris, Ewik, Sharon Leong (Queen of B-Paintings), others.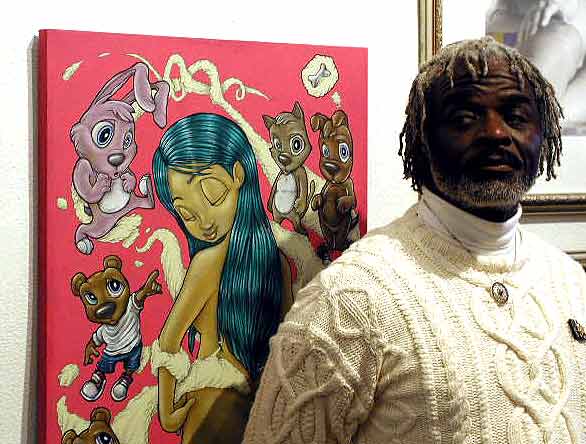 Art.


Artist-art.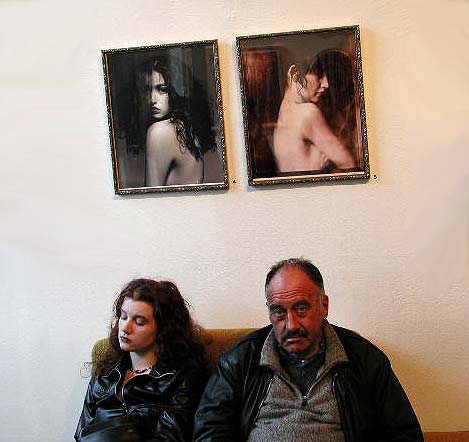 Art.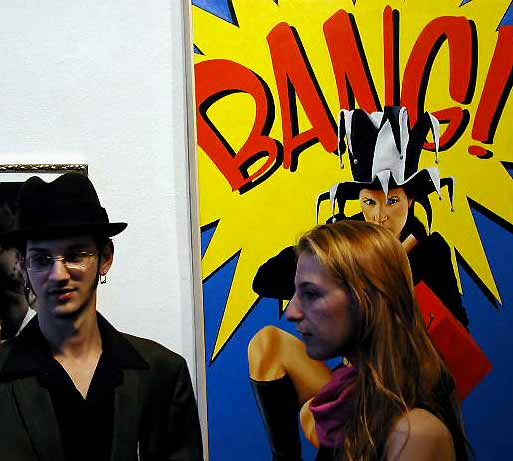 Art.


Art.


Artists.

The Shooting Gallery
839 Larkin St.
San Francisco, CA 94109
415.931.8035