THE SHOOTING GALLERY
ERIC KROLL; EVERY MOTHER'S NIGHTMARE
OPENING 11.06.03
Comment: Sex, sex and sex. Kroll plastered the wall with just about everything but the sports page from the morning paper. Sex is, of course, the constant, in pretty much every way, shape and form imaginable, throughout the decades of photographs on display. Almost overkill, excessive arousals for ordinary organs. For boundless libidos, the crowd was more than adequate to gravy up the climax.
Art: 7 crammed walls.
Crowd: 9 sensual sexpots.
Vibe: 9 geothermal events.
Artist/Artists: Eric Kroll.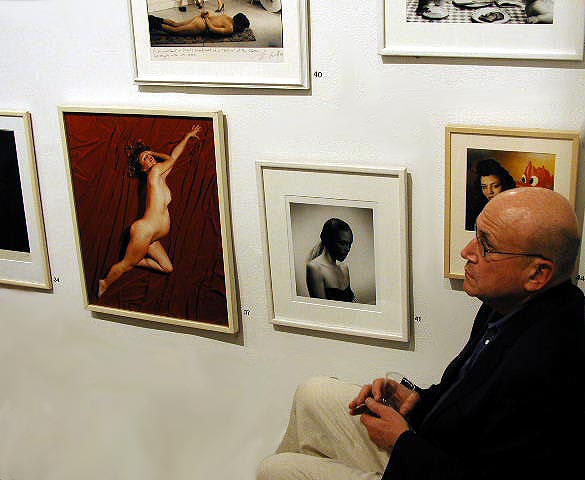 Art.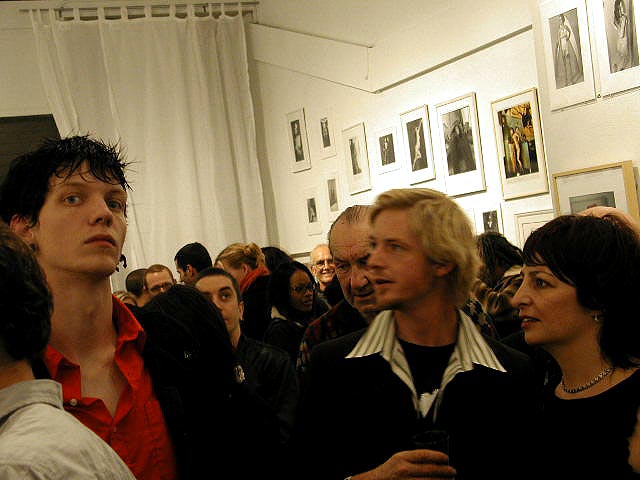 Crunch.


Art.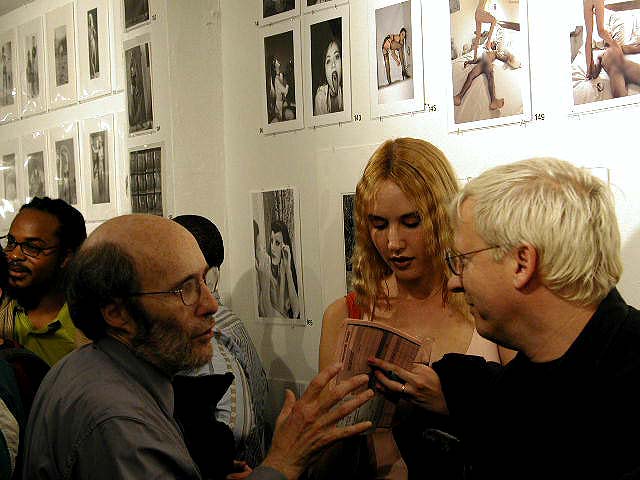 Art etc.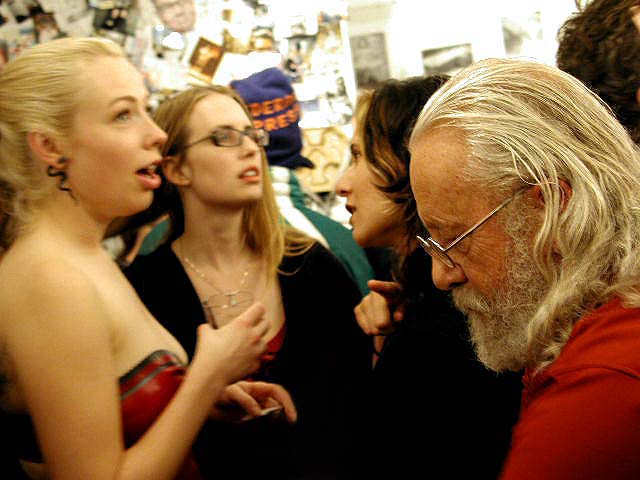 More.


More.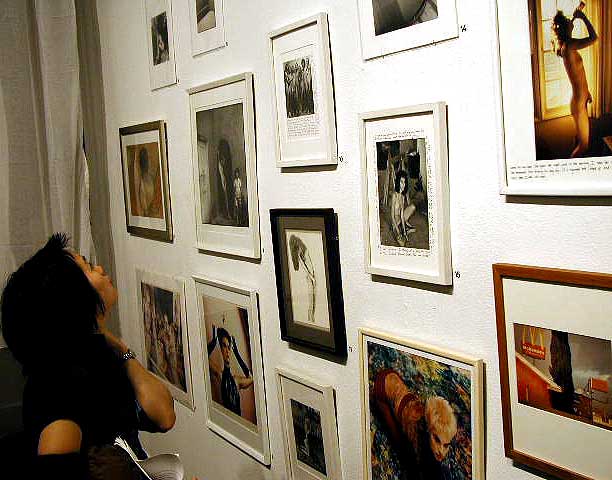 Art.


Overview.

The Shooting Gallery
839 Larkin St.
San Francisco, CA 94109
415.931.8035