PAUL THIEBAUD GALLERY: GIORGIO MORANDI, PAINTINGS
OPENING 11.04.03
Comment: Looks like Morandi influenced Wayne Thiebaud's early still lifes, so that might explain why the gallery's having the show. Maybe Morandi and Thiebaud even knew each other or were pen pals. Or maybe not. Save for the frames, the art blends into the wall to the point where you hardly notice it's there-- the perfect complement to DayGlo interiors. In certain circles, Morandi paintings are highly prized, and this is about the most Morandi's you're ever gonna see in one place in San Francisco.
Art: 7 pale paintings.
Crowd: 7 capitalized connoiseurs.
Vibe: 7 well-appointed will-wishers.
Artist/Artists: Giorgio Morandi.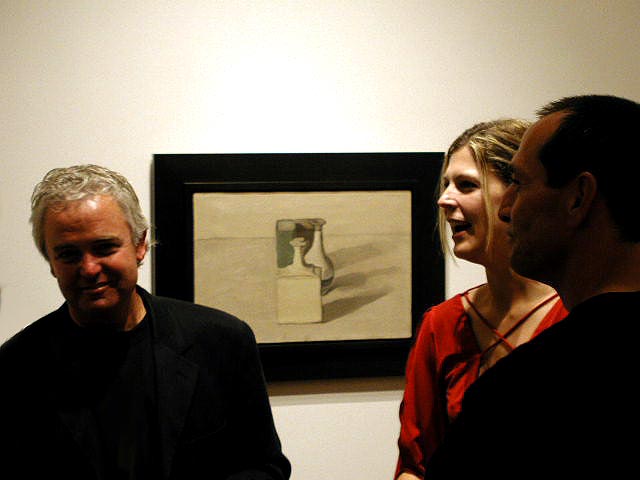 Art.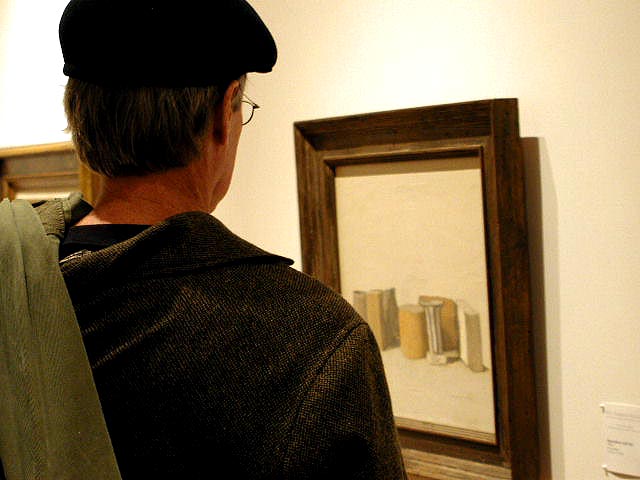 Art.


Art.


Art.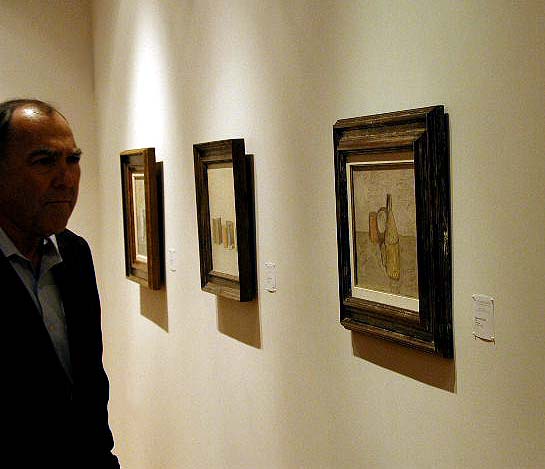 Art.


Inside looking in.


Outside looking in.

Paul Thiebaud Gallery
718 Columbus Avenue
San Francisco, CA 94133
415.434.3057