SAN FRANCISCO ART GALLERIES OPENINGS
REPORTED BY JENNIFER MULLEN
FIRST THURSDAY; 10.05.06
ArtSpan: San Francisco Open Studios Preview Gala.
Comment: I love Open Studios. It's a time when the public can visit artist studios, see their live/work spaces, chat with artists about what motivates them to make art, and then purchase art at reduced rates (from what you would find in galleries). Every weekend in October, artists open their doors to the public, cajole them with wine and snacks, talk shop and hopefully make a few sales. An artist's "Open Studio" weekend depends on where his or her studio is in the city. For example, Weekend Three-- Saturday and Sunday, October 21 - 22, from 11:00 am - 6:00 pm each day-- includes these neighborhoods: Buena Vista, Diamond Heights, Fort Mason, Haight, Hayes Valley, Marina, Mount Davidson, Pacific Heights, Richmond, Sunset, Twin Peaks, and West Portal.
Open Studios event is put on by ArtSpan, a local non-profit arts organization that strives to help artists sustain a living as working artists. I love ArtSpan too and used to work for them as an AmeriCORPS VISTA (youth-related program). Theyıve changed the guard a few times since Iıve been there but there still a bunch of familiar faces on their Board as well as part of their support network.
Anyway, this show was similar to previous ones: very organized and polished, lots of fancy eats, music, an art auction, highbrow art appreciators, and the artists themselves. I was also a volunteer at the event, helping the food crew and some great folks from the caterers, Thomas John Events. If you're interested in visiting artists' studios you can find where they are located and during which weekend they're open by getting a copy of the ArtSpan "Guide," available all over the city, or by visiting the ArtSpan website.
(Clockwise starting from top left) Ivy Jacobson, Robin Denevan, Dimitri Kourouniotis, and April Hankins.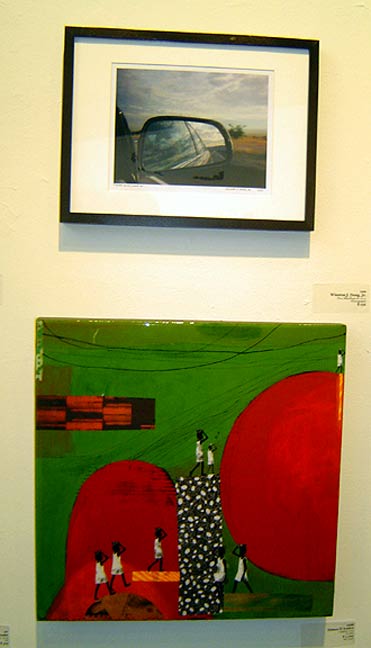 Winston J. Dong Jr. (top); Sidnea DıAmico (bottom).


Leslie Lowinger (left); Wendy Robinson (right).


Aondrea Maynard (left); Lynn Rubenzer (right).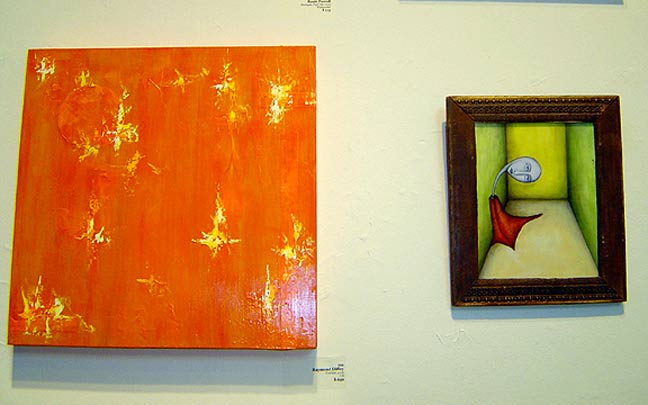 Raymond Difley(left); Sam Russell (right).


Circumstance.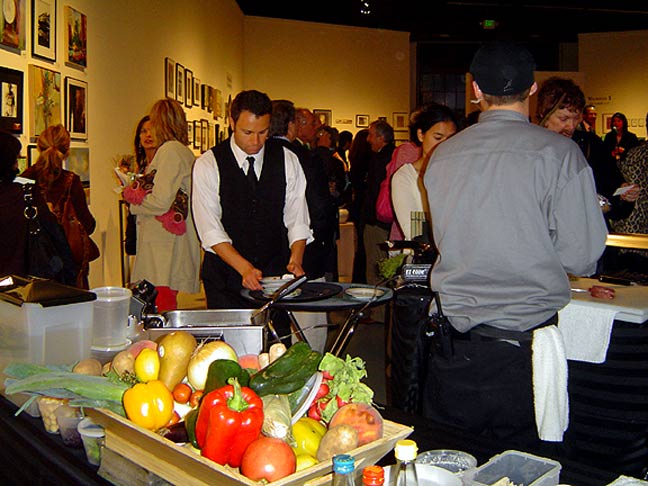 Edibles.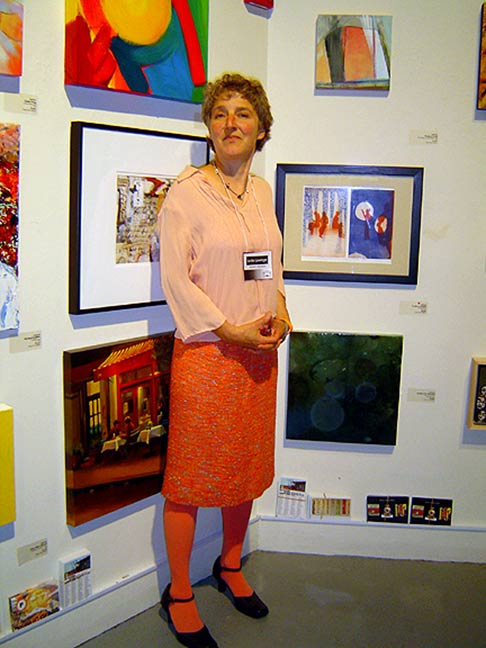 Leslie Lowinger - art.


Melissa Wagner - art.


Maree J. Wong- jewelry design artist.


Kay Weber - art.


Spencer Christian/Janelle Wang from ABC-TV 7's "View from the Bay."


ArtSpan Executive Director Dyana Curreri-Ermatinger.


***
Jack Hanley Gallery: Simone Shubuck - In the Clutches of My Clutches.
Comment: One-person show features drawings by Simon Shuback.
What it is.


Art.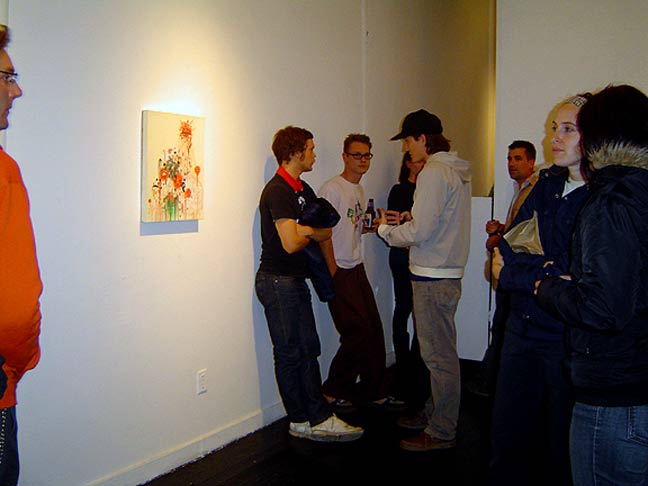 Head count.


Art.


Art.


***
Creativity Explored: The Beat Goes On.
Comment: This group show exhibits work that pays tribute to music, featuring portraits, orchestra scenes, musical instruments, sculpture, and reinterpreted album covers. The work is definitely inspirational. If you havenıt checked the space out, definitely do so in the near future. The front part of the gallery is very professional, and the back section is where the artists make art, with lots of art on display everywhere. Not a typical space-- but, then again, they are not your typical artists.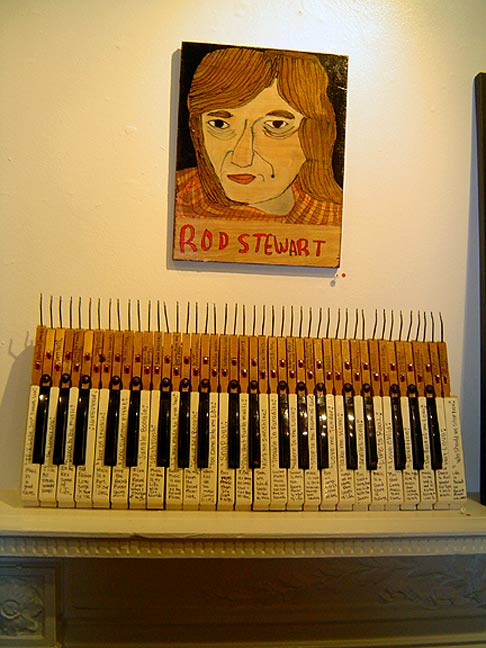 Art (The Beat Goes On).


Art (The Beat Goes On).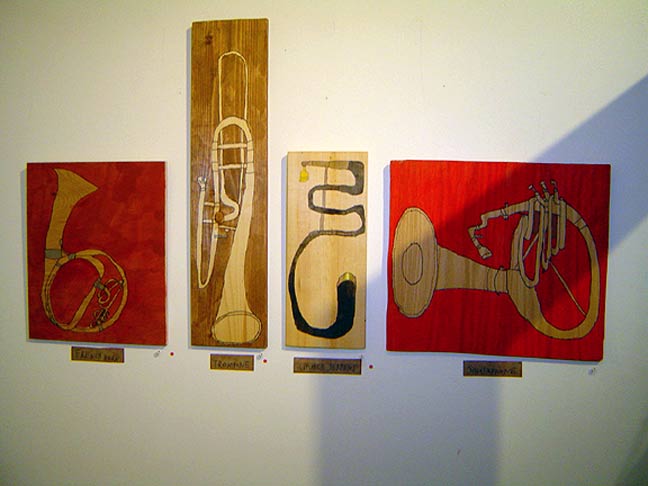 Art (The Beat Goes On).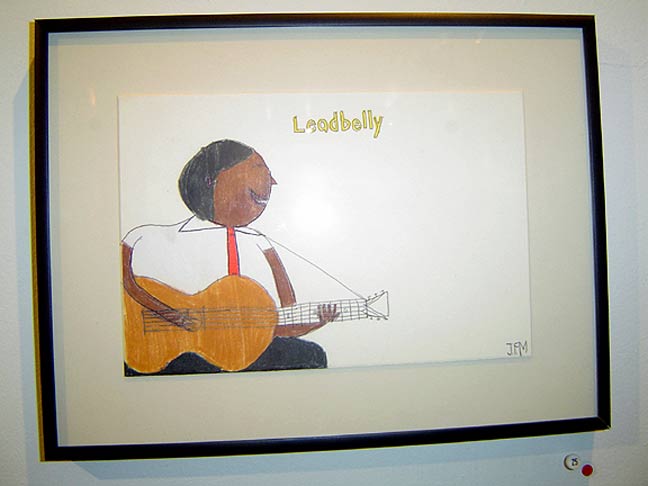 Art (The Beat Goes On).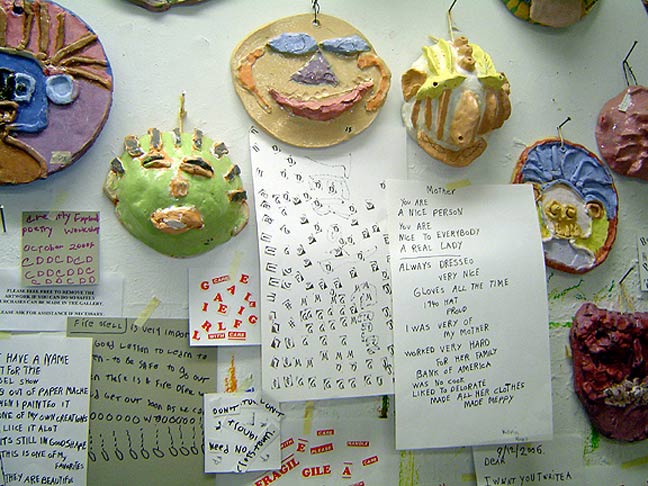 Art (rear studios).


Art (rear studios).


Art (rear studios).


Rear studios.


***
First Thursday; September 7, 2006