START SOMA: SANDRO TCHIKOVANI (MISK ONE)
OPENING 06.18.04
Comment: Another rollicking roving show for Start SOMA, this time at the Hotel des Art, 447 Bush St., featuring the art of Sandro Tchikovani (Misk One) in conjunction with a fundraiser for Visual Aid, an organization that encourages artists with life-threatening illnesses to continue their creative work. Tchikovani takes your basic down-home graffiti, softens the street edge, and buffs it to a high-gloss, resulting in fluid forms that appear to jet across their painted surfaces. At the same time, this motion induces calm, well-suiting the hotel rooms in which they're displayed. Superb people watching, by the way, for those of you prefer soft-sculpture to less animate varieties of art.
Artists: Sandro Tchikovani (Misk One).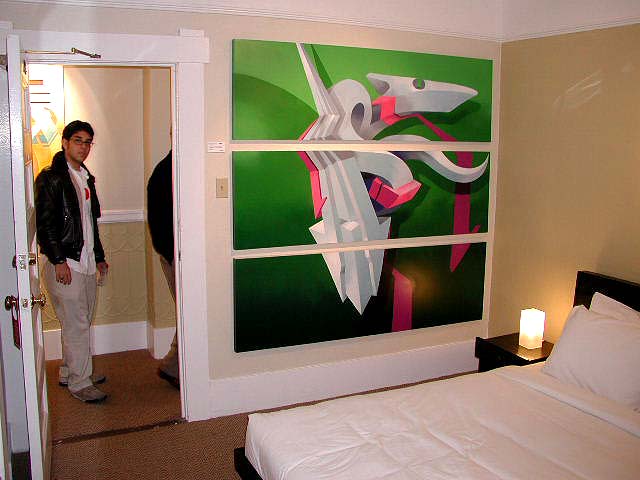 Art.


Art.


Art.


Soft sculpture.


Art.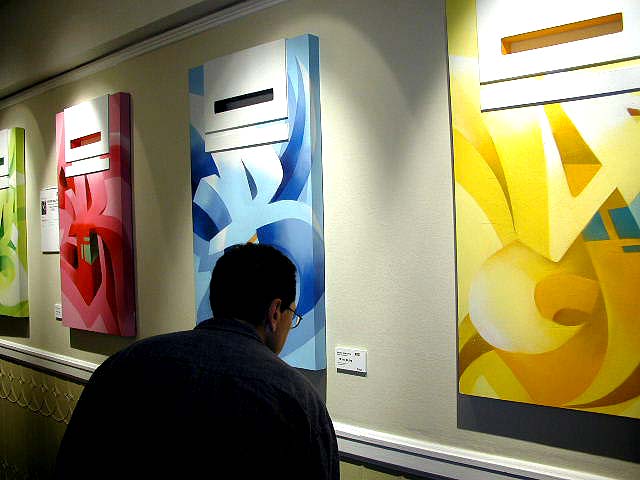 Art.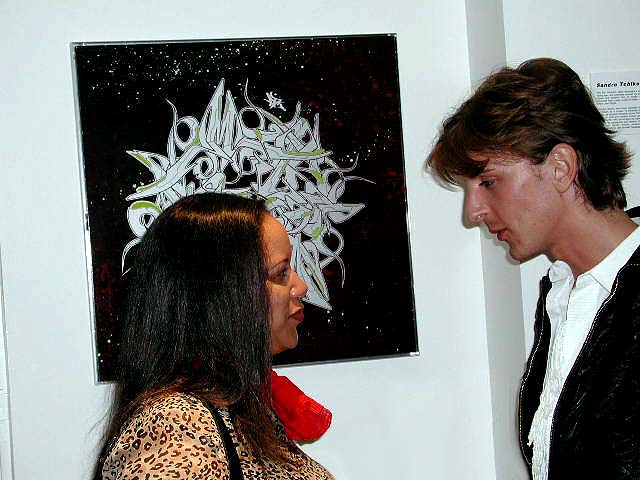 Art.


Art.

START SOMA
672 South Van Ness Ave.
San Francisco, CA 94110
415.505.4734