START SOMA: TEN, NEW ART FROM SAN FRANCISCO
OPENING 05.13.04
Comment: That John Doffing sure throws a party; groovy space, music, spoken word, acapella, tasty food, plenty o' drink, sharp art, cutie-pies of all sexes, luminaries too prominent to mention, and an art auction to benefit the TransAfrica Forum. So here I am swilling ceviche and chasing it with Pimpjuice when who show's up, but guest of honor Danny Glover. And the poor guy gets swarmed and ogled like he's a rare three-winged tortoise from the Galapagos, or Ryan Seacrest. We want to stand next to him, shake hands with him, take pictures with him, tell him how much we loved him in "Field of Dreams" and "The Fast and the Furious." One guy even hands him a baseball to autograph (maybe he thought it was Barry Bonds). How bereft must our lives be that we have to smother Glover to get a glow on? Meanwhile, frenzied press photographers trample each other to shoot their prey, standing on chairs and tables, whippin' their extended lenses around like it's schlong night at the bath house. My apologies, Danny Glover; hope you had a good time in spite of it all-- I sure did.
Artists: Misk, Mars, Sam Flores, Kelly Tunstall, Nicole de Carion, Scatha G. Allison, Nome, Muffin Hyche, Angela J. Medlin, Terrance Hughes.
Art.


Art.


Art.


Impresario (left).


Art.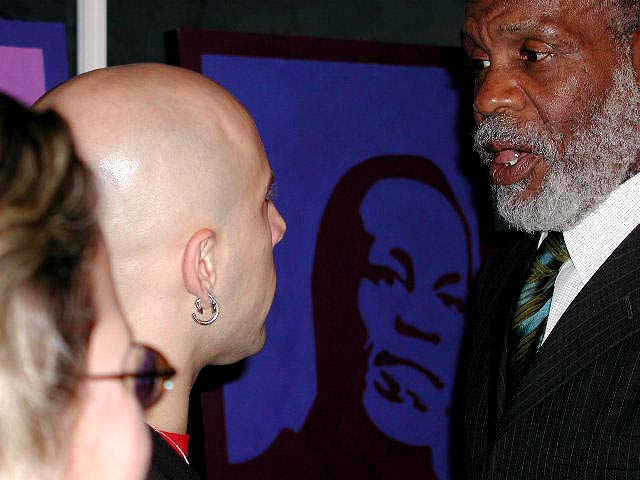 Harried luminary.


Art.


Art.


Art.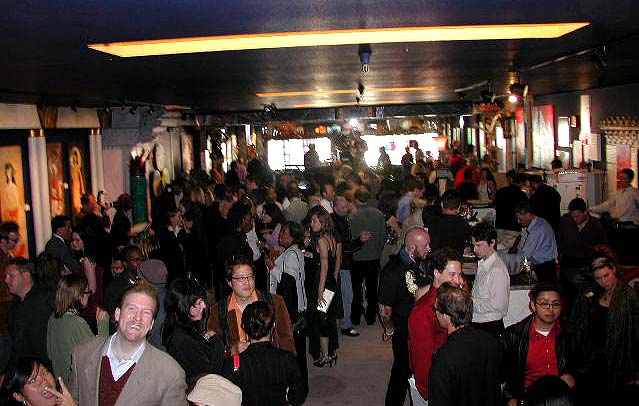 Front half.

START SOMA
672 South Van Ness Ave.
San Francisco, CA 94110
415.505.4734