WITTY REMARKS
AN ARTWORK REBELS PRODUCTION
OPENING 12.18.04
Comment: This one-night event was so painfully hip that my precognitive bunion began throbbing in iambic pentameter... and I don't even know Morse Code. But here's what I do know-- the street art community (or whatever you wanna call it) has some serious talent, a major following, websites, name recognition, books, magazines, celebrities, history, movies, documentaries, interviews, and, of course, painted surfaces across America and around the world. So when will the "other" art community finally clue in? Sure, the card-carrying cultural elite have adopted an occasional signatory, Twist, for example, and mounted an occasional show, Rene de Guzman's hugely successful Beautiful Losers at Yerba Buena Center for the Arts, for example, and yes, I realize the logistics are daunting. But the river runs deep, folks, real deep-- time to take that dip.
Look at it this way-- if an artist spends every spare moment of his or her life arting up every available surface with paint, pens, pencils, markers, or spray, that artist is gonna get good. And I'll take this one step further-- I happen to believe that street art is about as close to pure as art gets. The artists don't do what they do for shows, money, galleries, contacts, patrons, or reps; they don't calculate potential upsides of this career move or that. They're out there making art because they want to, because they love to, because they're compelled to. And just about all of the time, they do it for free. And just about all of the time, a work of art on a neglected blank languishing surface looks better than a neglected blank languishing surface. Sure, there are issues, but take off the blinders-- creative expression will never be legislated out of existence.
Hold on-- there's more. The art these artists create is not constricted by the perameters of formal art world academia. It is consequence, interpretation, reaction, raw response to what they see, experience, live, feel, and believe-- and speaks directly to the realities of their existence. Most significantly, it is unadulterated unaltered truth. That's why it deserves to be recognized.
Artists: Grime, Mr. On, Dame, Amanda Lynn, Retna, Sever, Chris Kelly, Joe Levin, Marcus Pacheco, Kurve (Curve), MQ, Revok, Alexander 2tone, Saber, Krush, Charles Degaf, Push, Prairie Prince, Lou Sullivan, Yutaro, Vic Chapa, Reyes, Norm.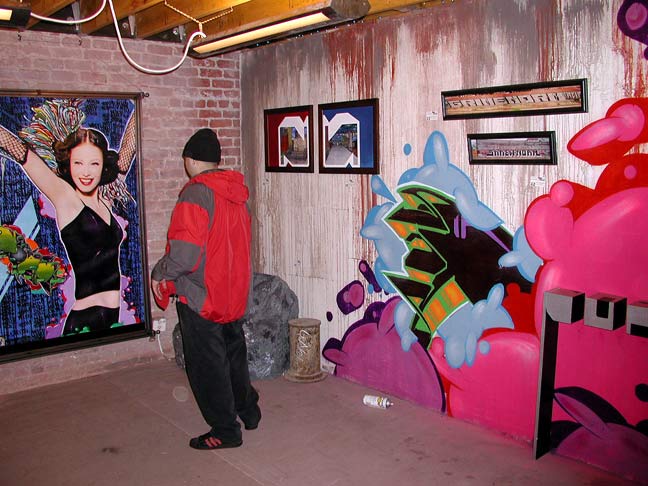 Art (Norm - right).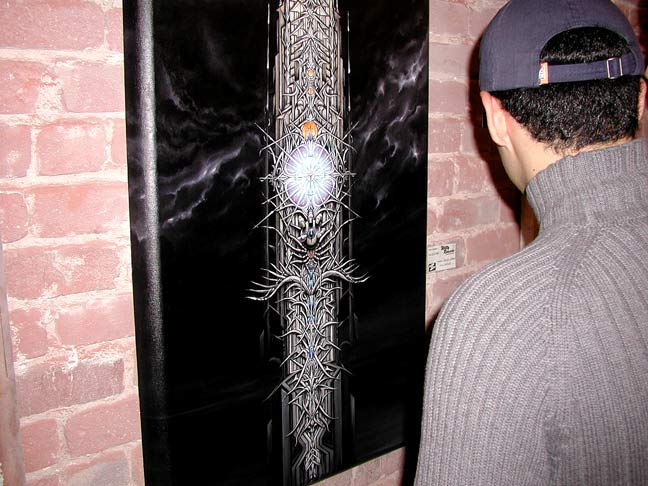 Pick (Saber).


Art - artist (Amanda Lynn).


Art - artist (Vic Chapa).


Pick (Reyes).


Attn. Jackson Pollock: Action Painting update.


Action Painting update cont. - pick (Djae).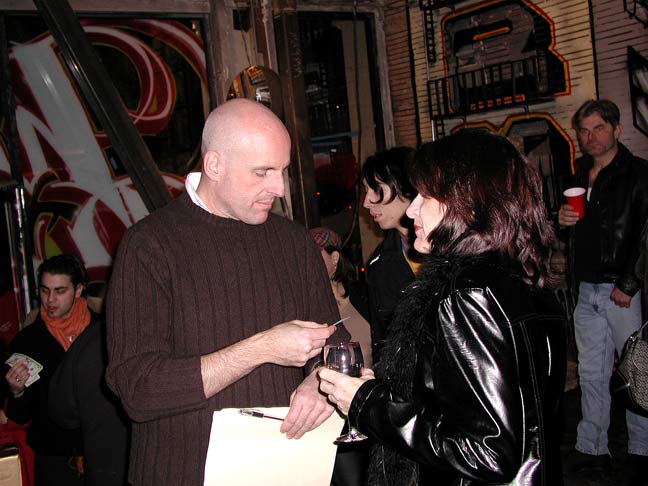 Show organizer Alex McKay.


Artist Amanda Lynn - significant other.


Pick - right (Marcus Pacheco).


Art (Vic Chapa).


Art (Holly Ellis).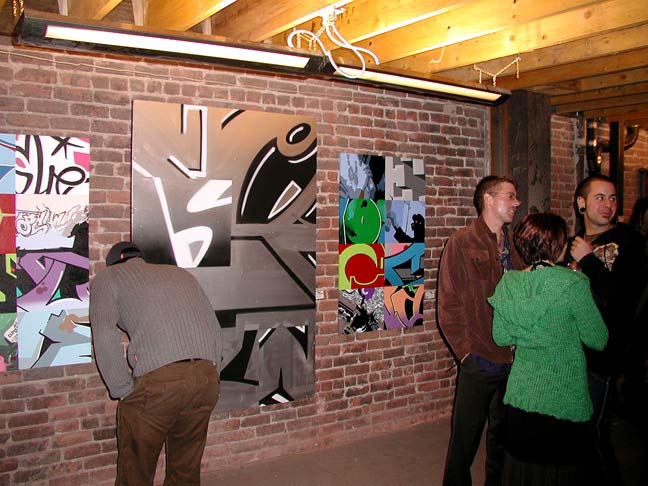 Art (Kurve/Curve).


Art.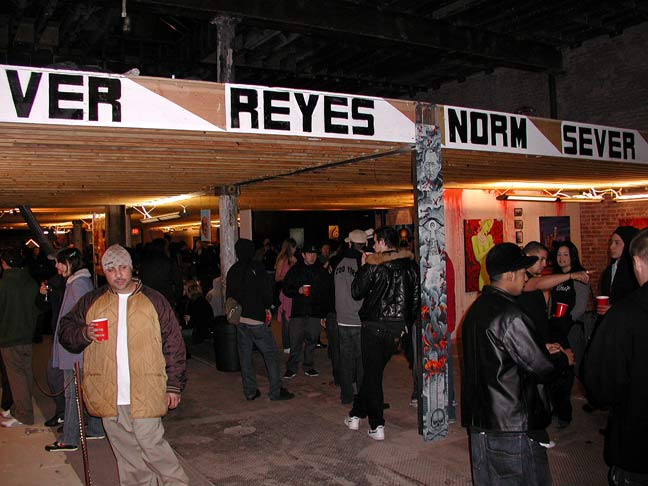 Floorscape.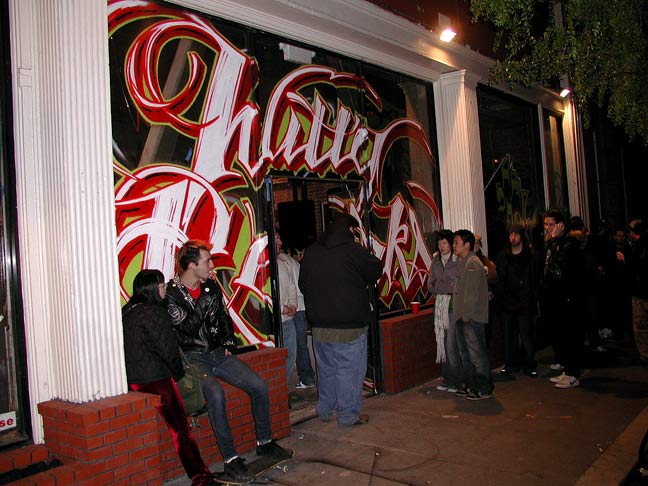 Frontage.

Witty Remarks; organized by Alex McKay
1355 Bush St. (between Polk and Larkin)
San Francisco, CA 94109
415.310.5427