SAN FRANCISCO GALLERY OPENINGS: FIRST THURSDAY; 03.04.04
111 MINNA GALLERY AND SHOOTING GALLERY
The Shooting Gallery: Francis Baker; Everyday Garden.
Comment: Photographic images of root bundles of root bound plants, or of the roots and their plants; also several of the root bundles themselves looking like intricate thready sculptures. The artist grows plants until their roots entirely fill their containers, eventually strangling themselves. He then photographs various aspects of their lives and/or deaths. The cyanotypes are of particular interest; some images may be a tad literal, the roots having been forced to grow into shapes such as a Buddha, a Barbie, and a clenched fist.
Art.


Art.


Art.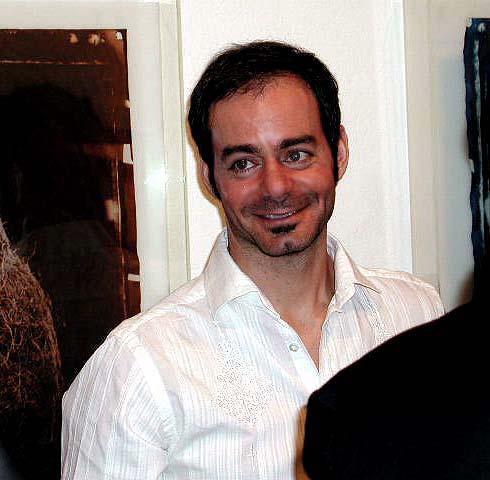 Artist.


Art.


Art.


***
111 Minna Gallery: Kelly Tunstall; Remedios.
Comment: Remedios, or remedies, theme these paintings of young women, supposedly engaged in remedial activities necessary to persevere through life. The connections between the paintings and their respective remedies are not always easy to make, with commentary or interpretation from the artist (or a knowledgeable surrogate) necessary to complete the picture for the uninformed viewer. Maybe art, maybe kitsch, these updated sixties throwbacks, talismans conceived to rejuvenate today's stressed woman.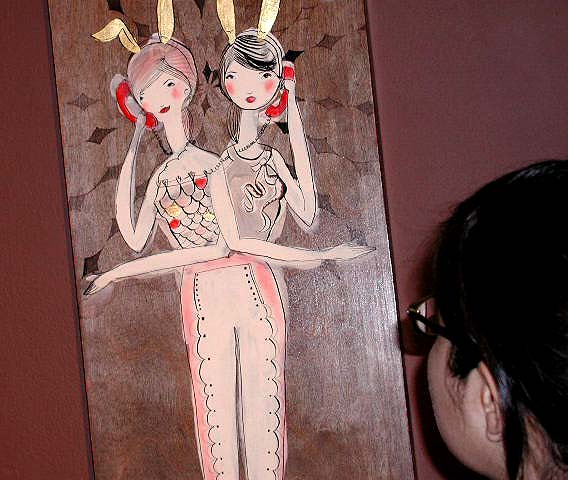 Art.


Art.


Artist.


Art.