PAUL MAHDER - STUDIO 3579 - FABRIC8

KITSCH - EPISCODISCO

01.23.10

(with assistance from RWM)


***
Paul Mahder Gallery Gallery: Bad Days Made Beautiful - Migdalia Valdes.
Comment by AB: Migdalia Valdes creates her dynamic nonrepresentational photographic images without the use of a camera-- simply by exposing film to light. So that's pretty slick. According to Valdes, her images are intended to represent the feelings and moods of their audiences.
Photography by Migdalia Valdes.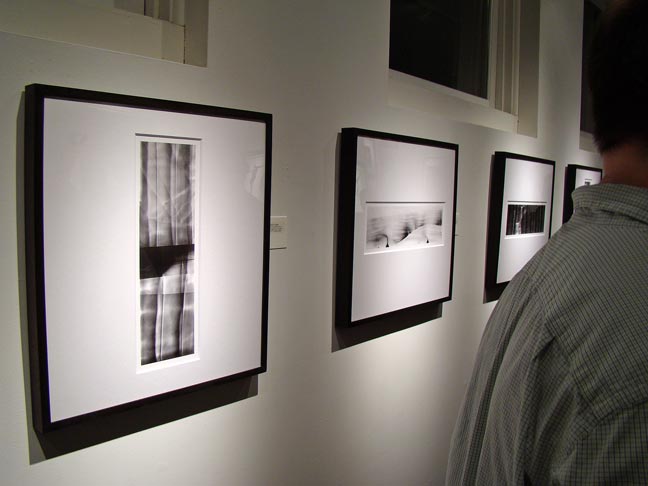 Migdalia Valdes photos.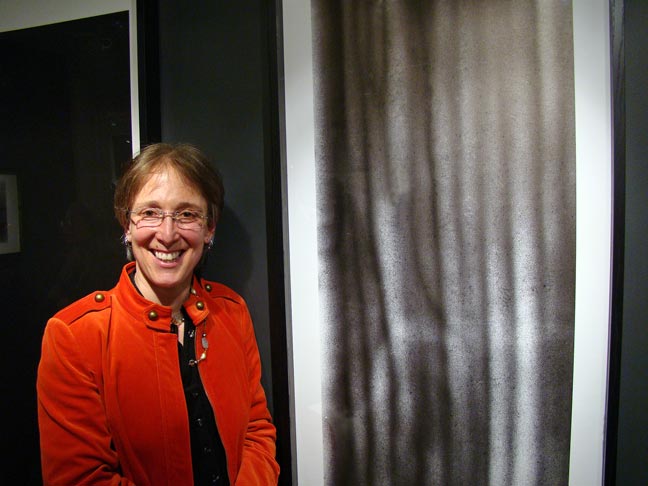 Migdalia Valdes and her photography.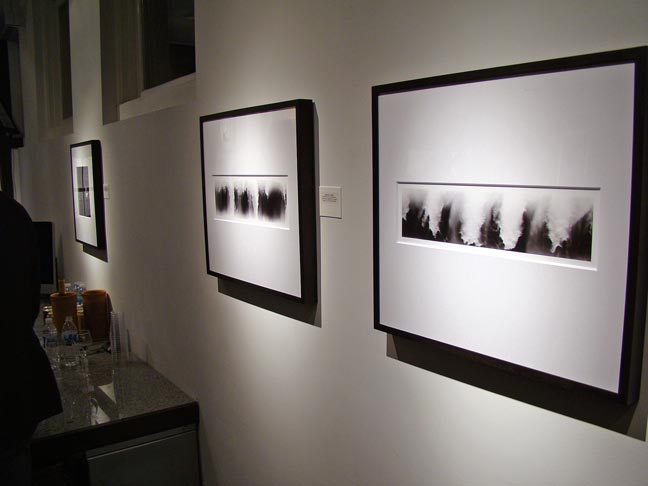 Photos by Migdalia Valdes.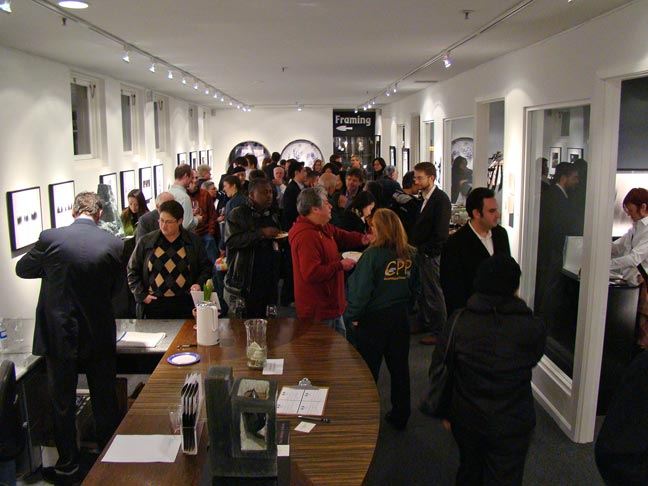 Altitudinary.


***
Studio 3579: Eric Rewitzer - Brush and Blade, New Paintings and Prints.
Review by RWM: Cool mini prints reference The City's iconic spaces, plus mini landscape and city paintings, and several larger works round out the show. Though the minis are small enough to fit in one's pocket, they evoke the larger city and its places.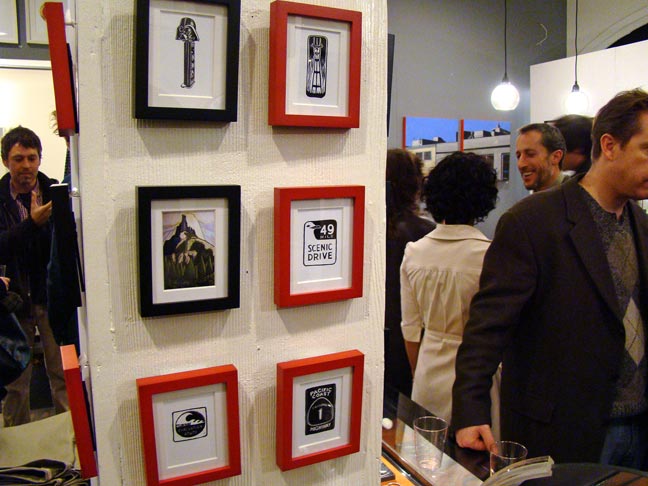 Mini art by Eric Rewitzer.


Mini art closer by Eric Rewitzer.


Art by Eric Rewitzer.


Eric Rewitzer art.


***
Fabric8: (1)4th Anniversary Show.
Artists: Ursula X Young, Reuben Rude, Erik Otto, Norm Maxwell, Romanowski, Daniel Fleres.
Review by RWM: Ursula X. Young steals the show with her muse, but much other fun art to be seen here. Cartoons and odd figures adorn the walls. Plenty of action f taking place here tonight under the lights.
Art by Ursula X. Young.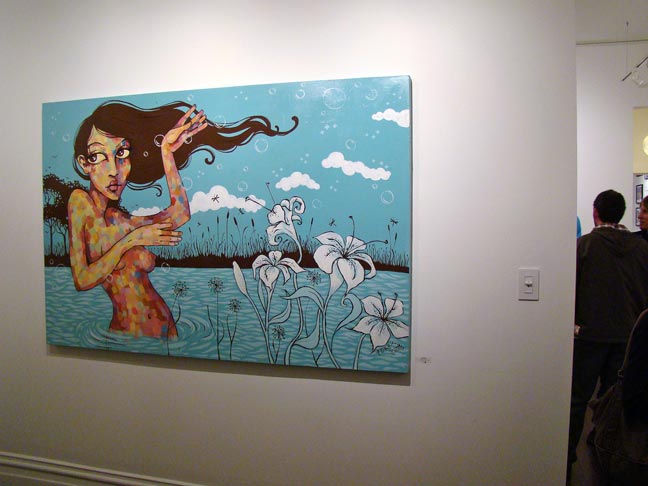 Ursula Xanthe Young art.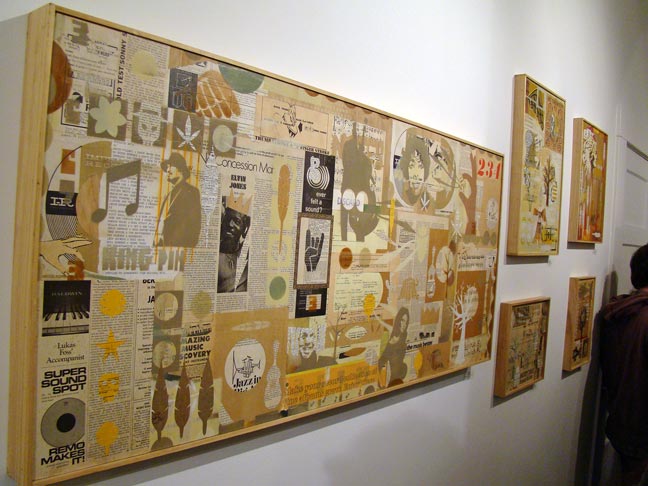 Art by Romanowski.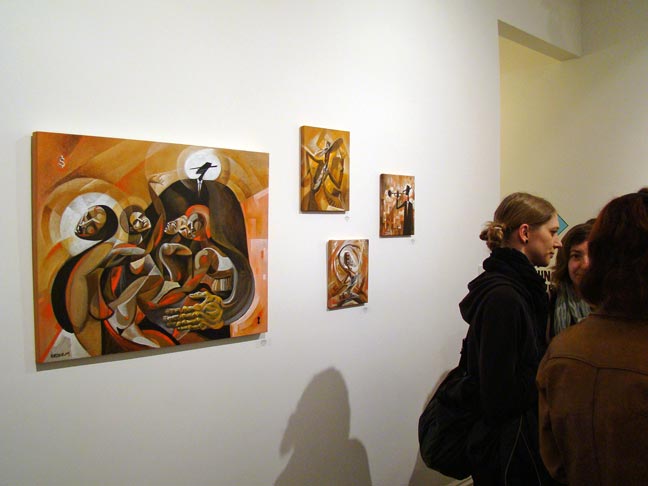 Norm Maxwell art.


Art by Reuben Rude.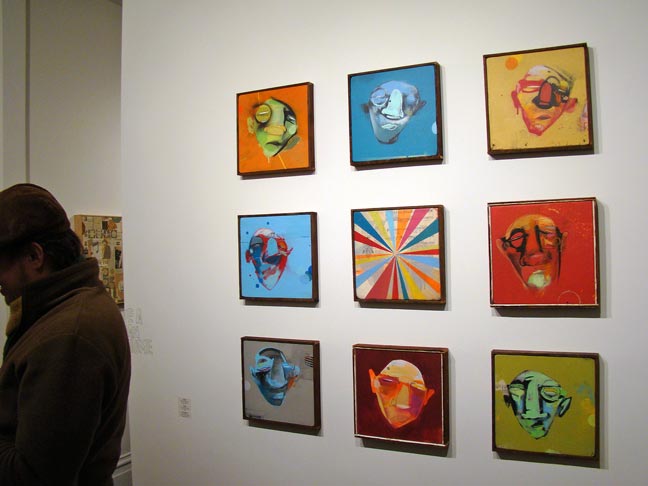 Erik Otto art.


Art by Daniel Fleres.


Marquee.


Situation up front.


***
Kitsch Gallery: RATS.
Artists: Johnny Abrahams, Nick Cope, Natasha Douglas, Jonathan Kee Bong Hoyt, Claire Hummel, Warren King, Nikki Negar Mirsaeid, Myrina Tunberg, Anastasja Robinson, Cal Volner-Dison
Review by RWM: All sorts of wonders on display. The variety is startling. The sculptures shown defy expectations. Wildness haunts the night, offering itself as spectacle.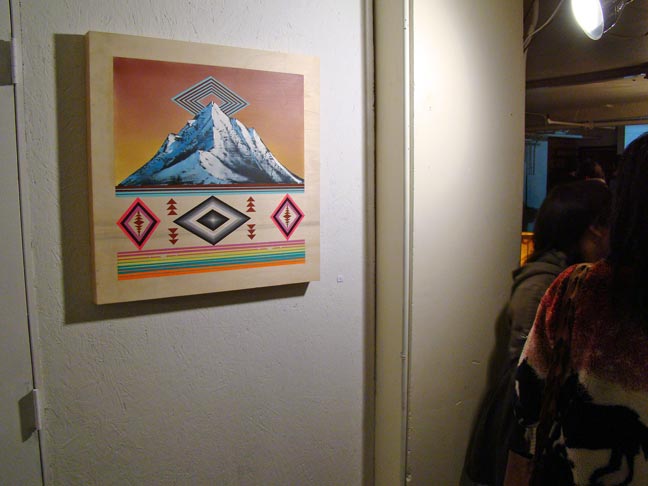 Johnny Abrahams art (sorta kinda like it).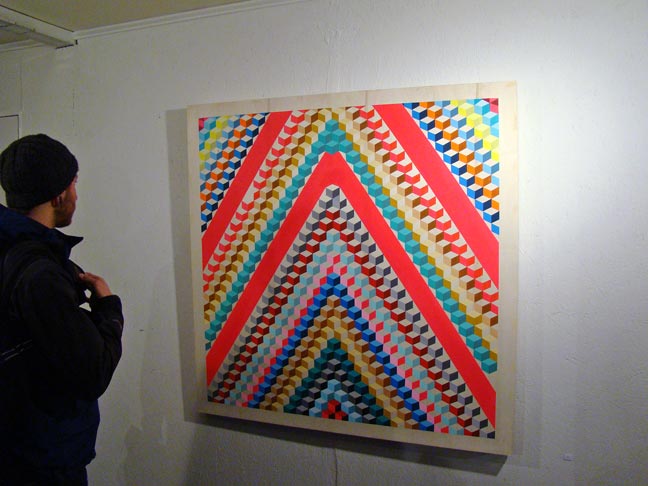 Johnny (John) Abrahams art.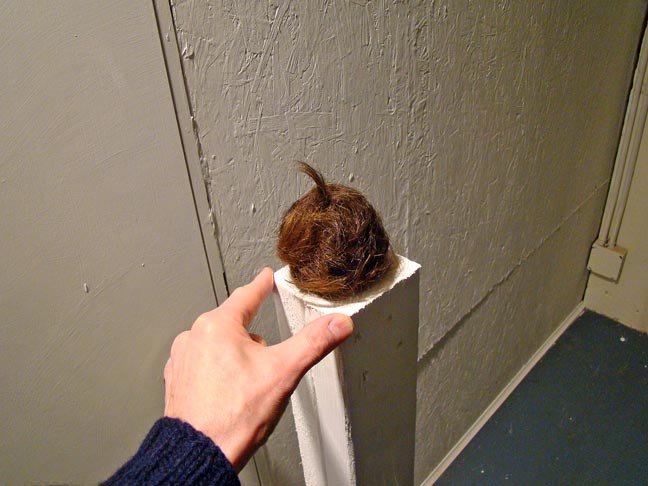 Diminutive hairball on a pedestal art.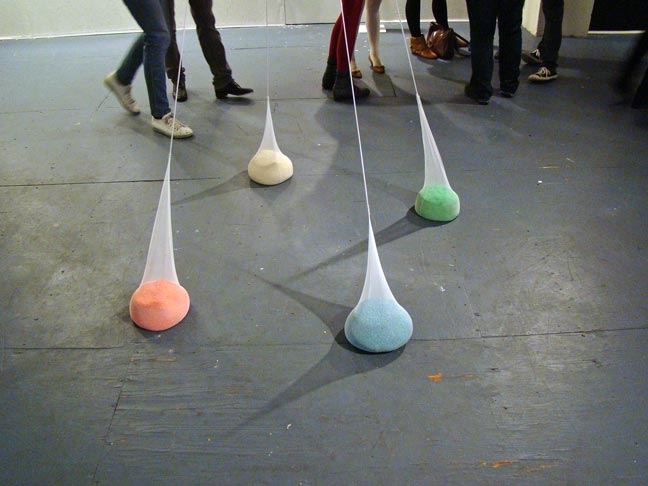 Colored stuff in a bag art.


Photography.


Photo in above image closer (kinda like it).


Gold dildos in a sandbox art (the story of my life).


Powder on the floor art.


Here's something you don't see every day.


Protruding wall art.


***
Addendum: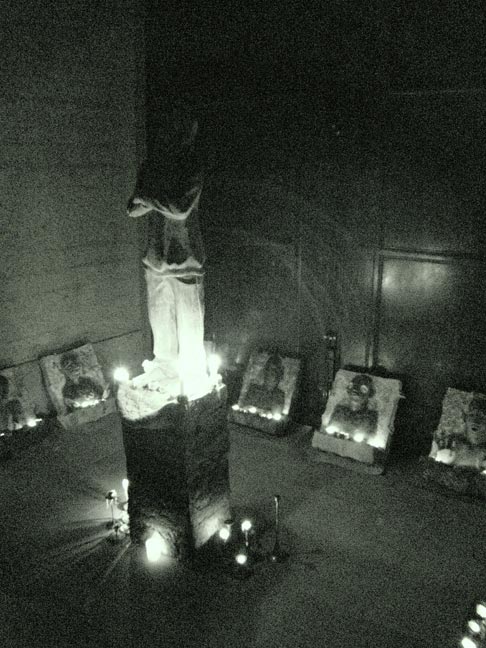 Derek Weisberg altar at EpiscoDisco. Yep, it's really dark.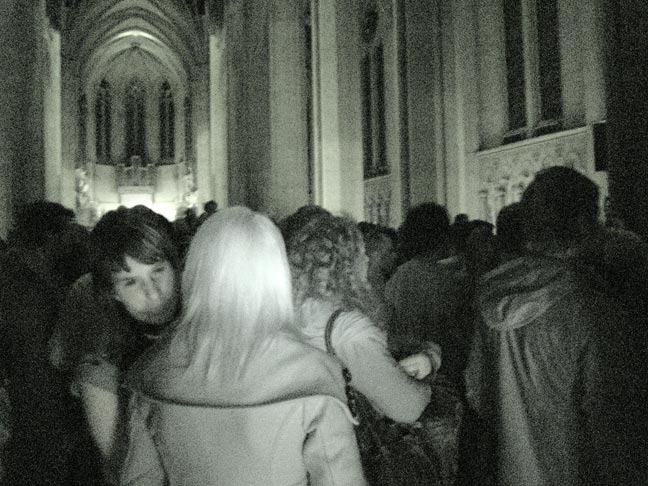 EpiscoDisco attendance figures (had to use night vision to get the pics).


***