***
Public Works: Canvas Cooler 2013.
Artists: Carly Ivan Garcia, Erik Otto, Apex, Akira Beard, Studio DCL, Ian Ross, CHOR BOOGIE, Eon75, Hugh Leeman, Zio Ziegler, Kelly Allen, N8 Van Dyke, D Young V, Jet Martinez, Ryan De La Hoz, JDK JDK, SlvstrŠ, Nathan Wong, Oliver Black, Tommy Noshitsky, Joshua Clements.
Review by RWM: Creative attempts provide surprises for an unusual challenge and theme. Moderation is a good policy, even for energy drinks. Wild show of ingenuity and originality for a tasty buzzy beverage. The artists rise to the occasion; difficult to find a favorite.
Comment by AB: Public Works supports art, and Red Bull supports art so let's return the favor. Nobody has to do what either Public Works or Red Bull does, but they do it anyway. We like that. Really.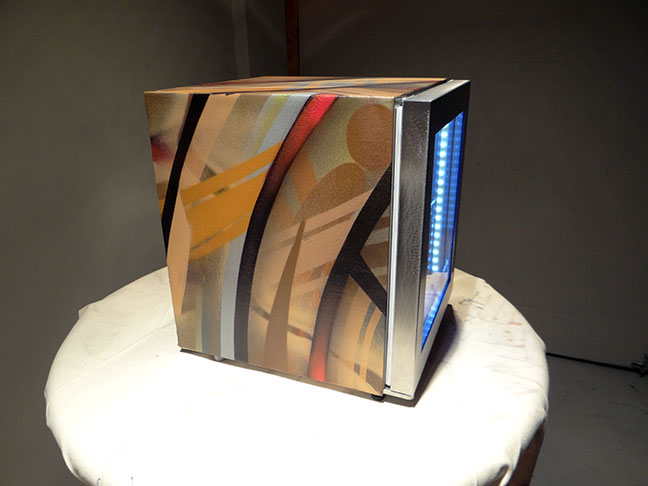 Cooler art by Apex at Public Works.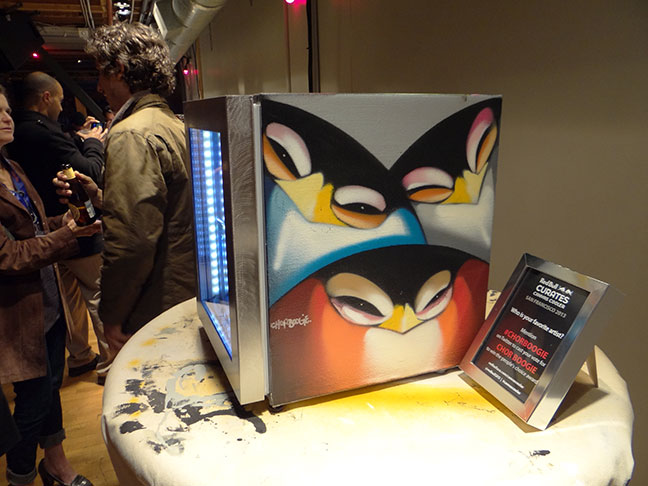 Red Bull cooler art by Chor Boogie.


Zio Ziegler art at Public Works.


Red Bull cooler art by JDK JDK.


And now for a brief word from our sponsor.


Art by N8 Van Dyke at Public Works.


Akira Beard art at Public Works.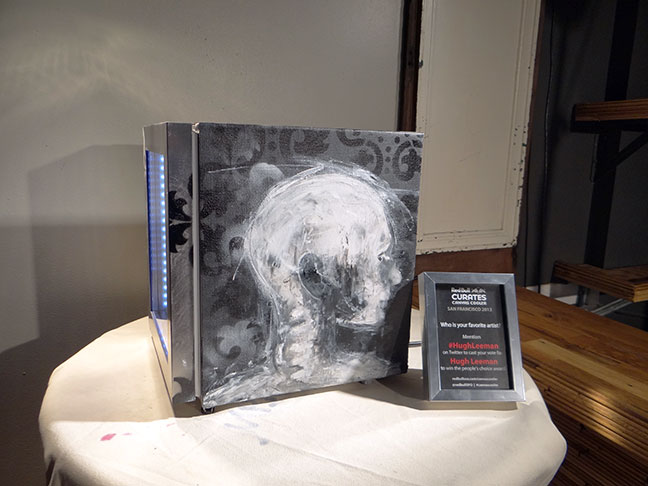 Hugh Leeman Red Bull art.


Tentacle art by Kelly Allen at Public Works.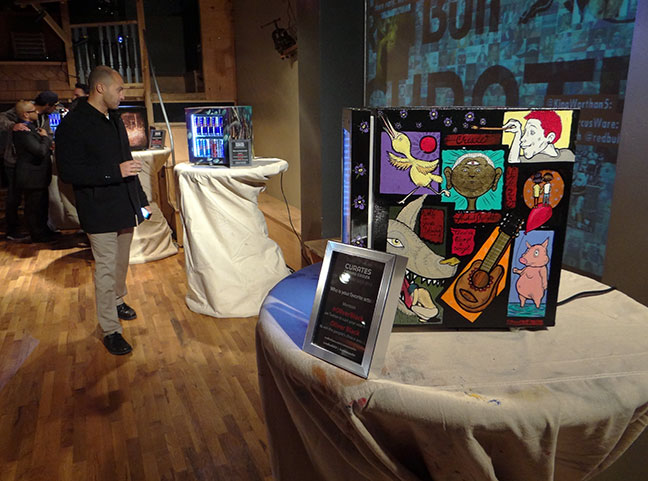 Art by Oliver Black.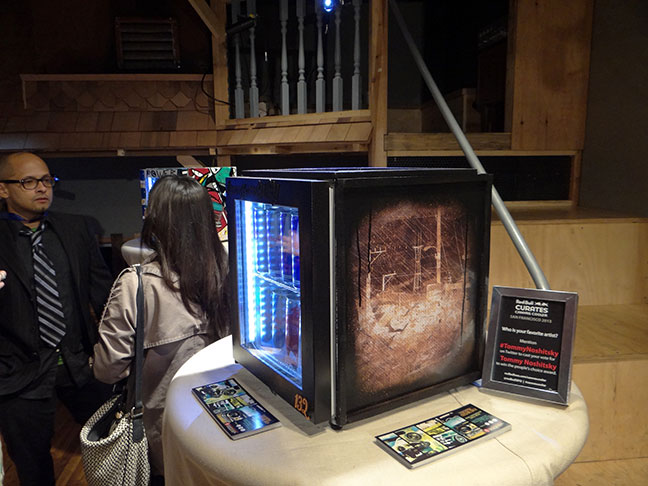 Carly Ivan Garcia (left) discusses his art - cooler art by Tommy Noshitsky.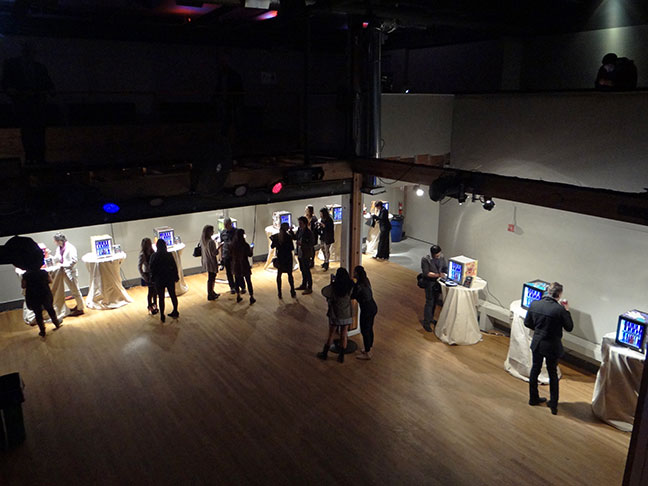 Preview event for group Red Bull cooler art show at Public Works.


***