***
Heroes & Hearts at AT&T Park: 2013 Hearts After Dark.
Artists: Linda Adreveno, Shay Davis, Pere Gifre, Saul Levy, Judith Lippe, Trinh Mai, Shilo Ratner, Besty L. Wolff, Wendy Gold, Natalie Guy, Brit Howard, Robert Knight, Mary-Ann Koshiyama.
Comment by AB: What better way to spend Valentine's Day night than at the sold out 8th annual Hearts After Dark fundraiser gala to benefit Hospital Programs at San Francisco General Hospital. The guests of honor are this year's hearts (soon to be displayed at various locations around The City) and their artists. For you stat hounds, the hearts measure 5' in height, 5'9" wide and 3'3" deep. Meanwhile back at the bash, you can't beat the venue-- a huge party tent set up in smack in the middle of center field at AT&T Park. Fringe benefits include ample food & drink, peppy entertainment, full ball field and dugout access, and copious socializing and revelry. Be sure you get your tickets early for next year's event.
Here we are at AT&T Park for Hearts After Dark. Let's head on in.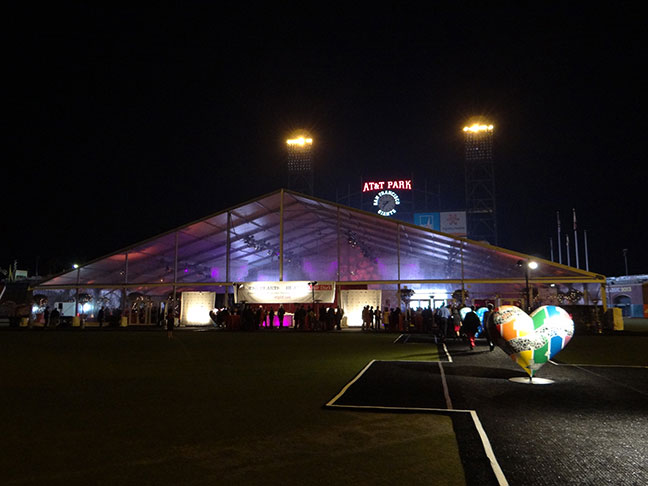 Party tent in center field - 2013 Hearts After Dark.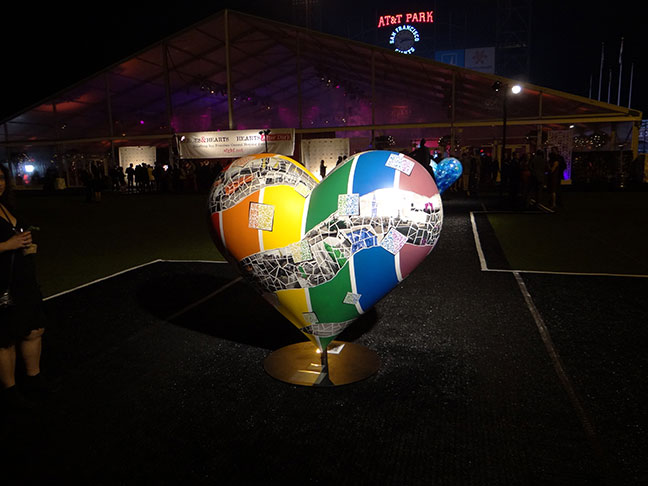 Heart by Pere Gifre in above image closer - Heroes & Hearts.


Heart by Betsy L. Wolff near the entrance to the tent.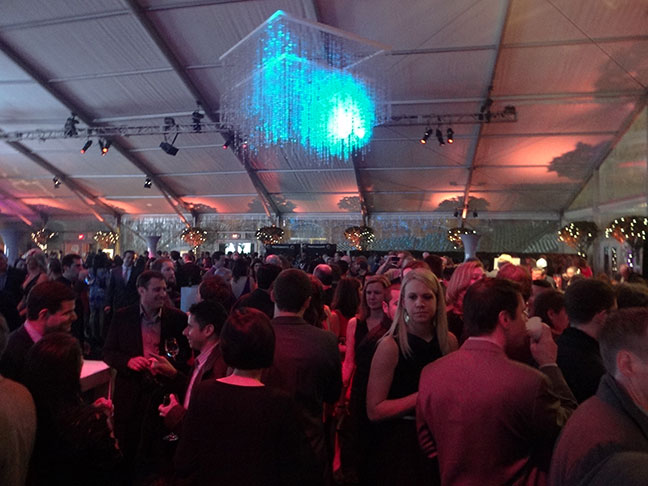 Inside the tent - it's packed - San Francisco General Hospital fundraiser.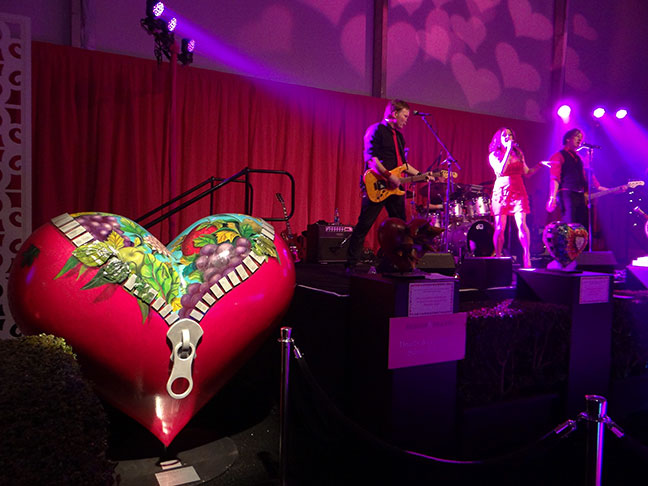 Heart of San Francisco by Shay Davis - 2013 Hearts After Dark.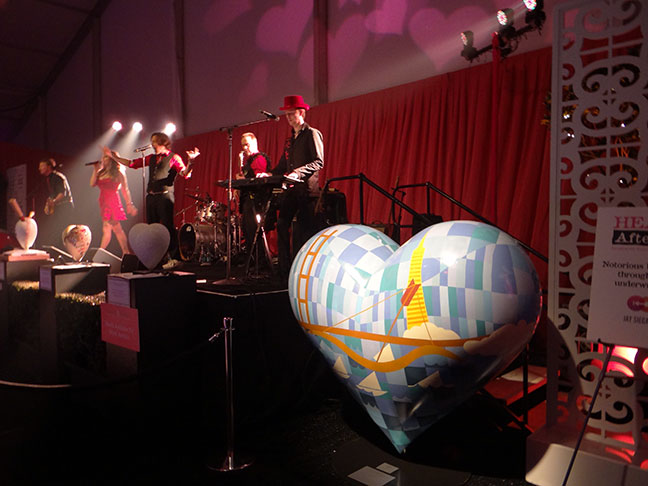 Heart by Judith Lippe at Heroes & Hearts fundraiser for SF General Hospital.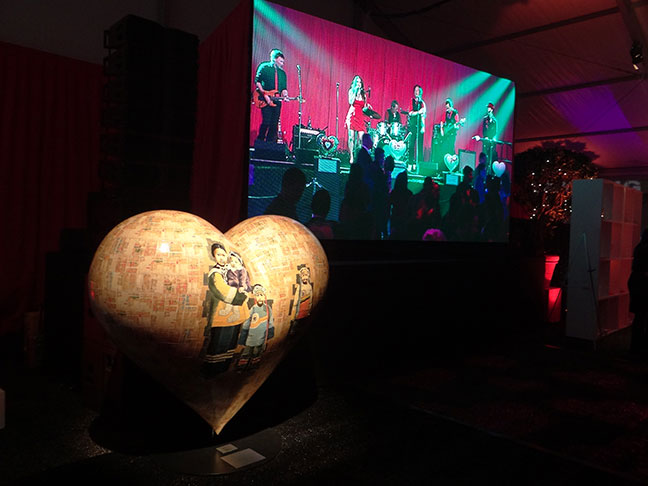 Heart by Trinh Mai - Heroes & Hearts for SF General Hospital.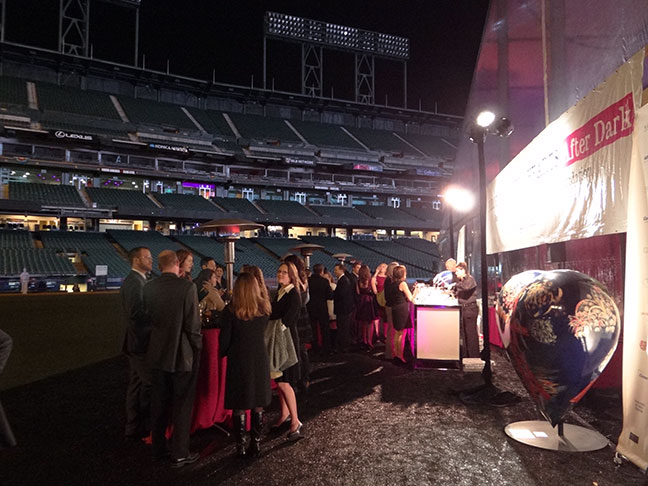 Step outside for a quick breather - heart by Saul Levy (right).


Meanwhile, back at the shindig... nice stadium view through the windows.


Talk by two contestants from "The Biggest Loser" who are now getting married.
Heart in the foreground by Bit Howard.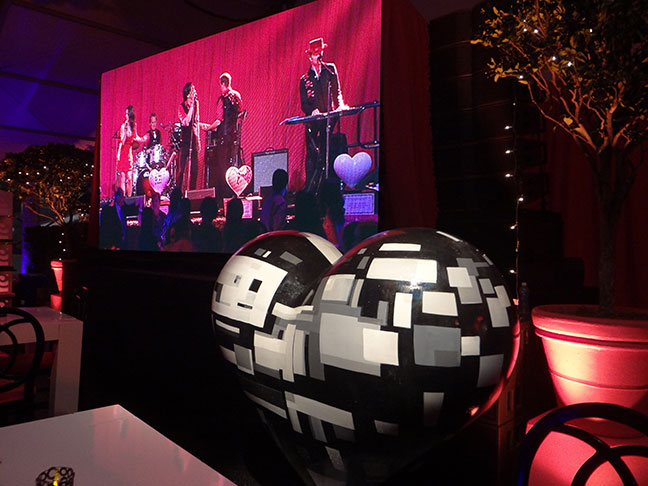 Heart by Shilo Ratner - 2013 Hearts After Dark - Heroes & Hearts fundraiser.


Paying homage at the dugout before leaving (World Series champs 2012... sweep).


***