SAN FRANCISCO ART INSTITUTE

02.24.10


***
San Francisco Art Institute: Geography of Transterritories. Curated by Hou Hanru.
Artists: Michael Arcega, Ursula Biemann, Claire Fontaine, Carlos Motta, Societe Realiste.
Comment by AB: Transterritories is all about borders, their apparent fluidity in spite of their fixedness, the people who live within and around them or who are compelled or forced to cross them, and the ever-changing ways in which nations produce, transport, communicate and relate to one another. The mass media so often focuses on border issues in the negative, but this exhibition flips that around and examines a number of the unexpected benefits. Plenty of interview-style videos on tap to build the experience out.
Art.


Art.


Art closer.


Free international flag chart art.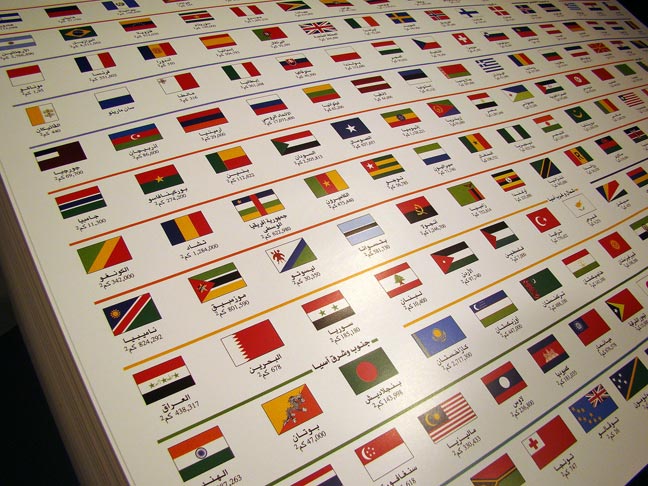 Free international flag chart art closer.


Art on the ceiling.


Art on the floor.


Art in the loge.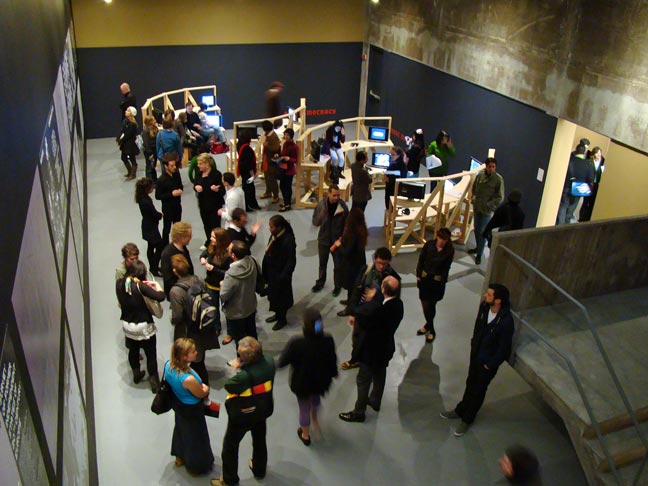 Aerial.


***