***
Fused Space: Julian Hoeber - Inners. Curated by Jessica Silverman.
Review by RWM: Great use of this space which now has even more steps for everyone to imagine climbing. Strange to see a staircase that you can walk underneath, but can only climb at your peril. There is work here that you might never have seen before, odd configurations and paintings that seem to have been exhumed from inside.
Comment by AB: Not only does Los Angeles artist Julian Hoeber make quality art in a range of genres, but he also whips up a couple of cleanly carpentered stairway galleries to show it in. The fare includes everything from a table display of dismembered appendages to the artist imprisoning himself in one of his artworks. Those of you who pay close attention might also notice that Hoeber paints in the shadows on his gradated gray wall-hung constructions. Tricky. You can either digest the totality piece by piece or groove on the whole. Worth seeing regardless of your approach.
Stairway with a gallery underneath by Julian Hoeber at Fused Projects.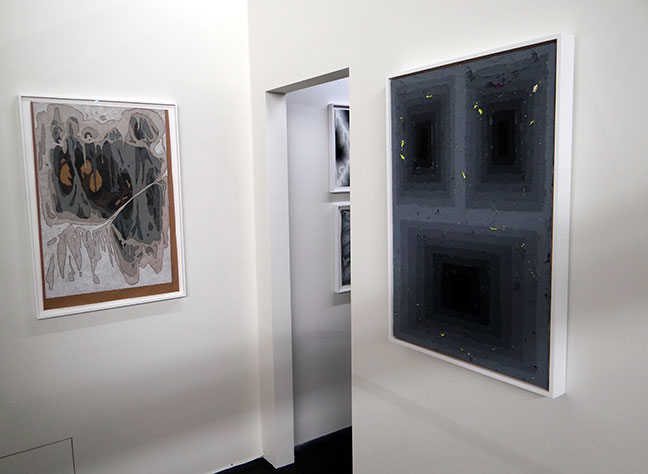 Entrance to the underneath gallery in above image.


Gallery under the stairs by Julian Hoeber.


Assorted appendage art by Julian Hoeber.


Works on paper by Julian Hoeber under the stairway.


Art by Julian Hoeber.


Julian Hoeber & his self-portrait art in above image at Fused Projects.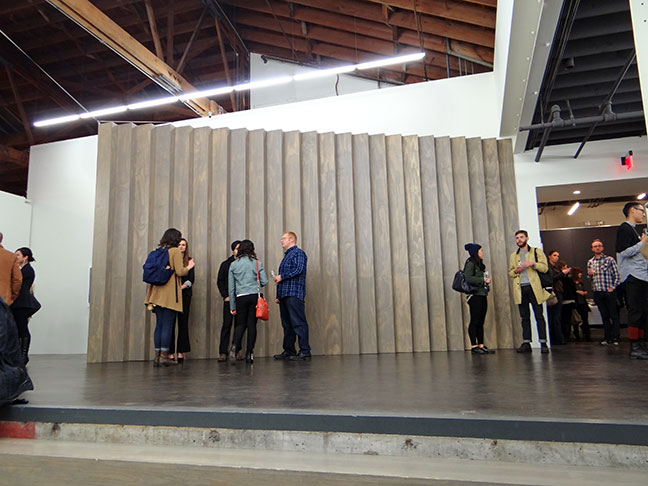 Stairway on its side with a gallery behind by Julian Hoeber.


Behind the stairway gallery - art by Julian Hoeber.


Art in above image closer.


More art from behind the stairway.


Julian Hoeber art.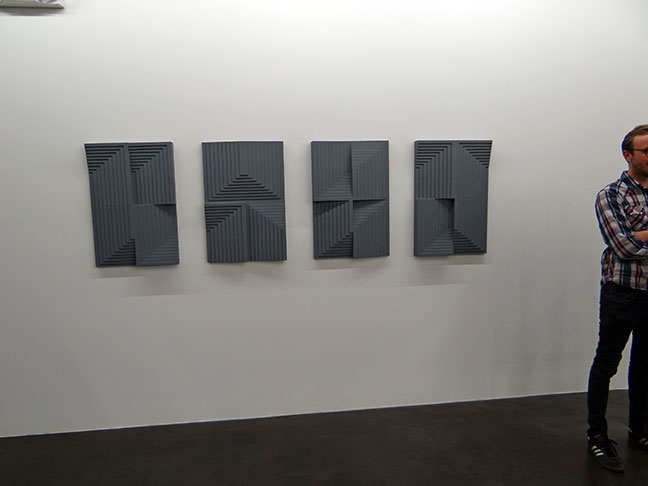 Art by Julian Hoeber.


Pinkie cam detail of art in above image with painted shading.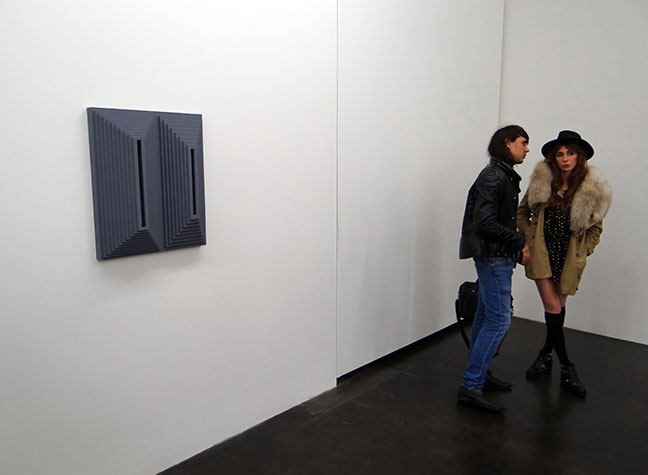 Last one from Julain Hoeber art show at Fused Space.


***