***
RayKo Photo Center: 7th Annual International Juried Plastic Camera Show.
Artists: Francisco Mata Rosas, Raina Stinson, Danielle Abbon, Mar Brisa Aceves, Joe Addison, Thomas Alleman, Blake Andrews, Zeb Andrews, Sharon Asplan, Robert Atwater, Jennifer Bacon, Taina Bagmeyer, Bill Baldewicz, Michelle Bates, Lori Bell, Roy Berkowitz, Christa Blackwood, Giselle Brewton, John Bridges, Laura Brodax, Ernie Button, Andrea Buzzichelli, Anna Calingaert, Matthew Cetta, Deana Collins, David Cory, Austin Craver, Carol Dass, Petra Davis, Mark Dawson, Adrienne Defendi, Nadine Defranoux, Carola DiPoi, Emma Dobbs, Barbara Dombach, Vince Donovan, Dopamine Collective, Andy Fish, Mark Fisher, Linda Fitch, Dirk Fletcher, DeAnna Foran, Susanna Frohman, Millie Fuller, Bradley Fulton, Susan Gaunt, Bob Gervais, Dave Getzchman, Jill Gewirtz, Patricia Gilbertson, JM Golding, Elisa Gonzalez Miralles, Gretchen Grace, Daniel Grant, Sam Grant, Tonee Harbert, Jeanne Hauser, Dennis Hodges, Robert Holmgren, Saroyan Humphreys, Lauren Jacques, David Janesko, Kim Jiye, Alexa Joslyn, Priscilla Kanady, Reza Khatir, Gianna King, Jan Kummer, Wendy Laurel, Jessica Layton, Janis Lipzin, Susan Lirakis, Neha Luhar-Trice, Erin Malone, Ryan Mastro, Francisco Mata, Cynthia Matthias, Julia Nelson-Gal, Holly Northrop, Emma Norton, Eben Ostby, Anna Laura Palma, Kevin Parent, Cynthia Pastore, Erik Patten, Kari Pfeffer, Betty Press, Tara Ratliff, Vicki Reed, Suzanne Revy, Deon Reynolds, Guy Reynolds, Angelika Rinnhofer, Michael Roche, James Rohan, Danny Sanchez, Ron Saunders, Robert Schneider, Cromwell Schubarth, Catherine Schultz, Jennifer Shaw, John Sheets, Kyriaki Sigala, Brian Skaggs, Margarita Skiadas, Aline Smithson, Rodrigo Sombra, Michael Starkman, Lisa Steichmann, Gordon Stettinius, KD Stevens, Raina Stinson, Cody Swanson, Yuri Syuganov, Steven Taddei, Amy Temple, Stacie Turner, Ian Tuttle, Katie Dela Vaughn, Roger Walker, Jacqueline Walters, Peter Wiklund, Rogier Willems, Claudia Wornum, Robert Wyrwas, Manami Yamamoto, Jonas Yip, Stuart Zalka, Christine Zona.
Review by RWM: Fascinating show with a wide offering of subjects, themes and moods. What it lacks in technical acuity it makes up for in diversity of interests and concerns. Great variety provides an outlet for the multitudes. One may not be able to absorb it all or find a theme, but there are many entry points for the curious and those who wish to be inspired by the wondrous.
Comment by AB: What can you do with a vintage plastic film camera? All of what you're about to see and plenty more. Eligible devices for this festive annual juried show include Diana, Holga, Lubitel, Lomo, Banner and Ansco cameras. Digital cheaters like me and film cameras with glass lenses and accurate controls are not allowed. This throwback to the good old days is always worth seeing.
Photographs by featured photographer James Rohan at RayKo Photo Center.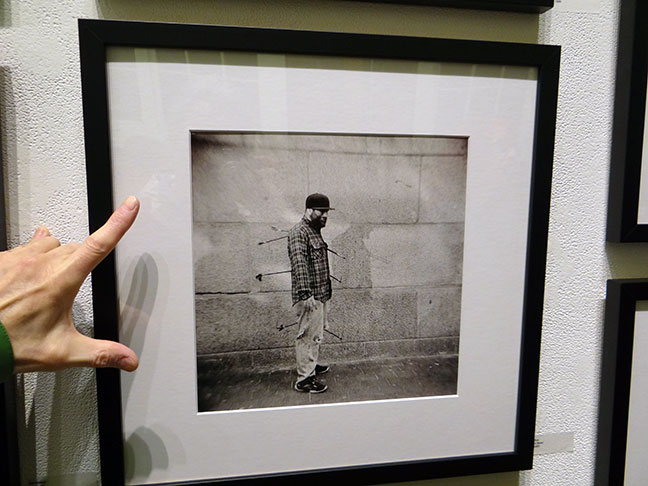 James Rohan photograph closer.


Photography by James Rohan.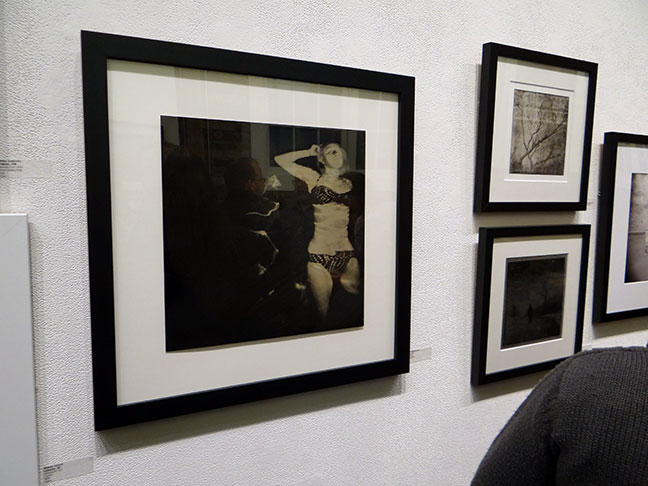 Photograph by Christa Blackwood.


Best of Show - photograph by Tara Ratliff.


Saroyan Humphreys photography, upper left.


Photograph by Francisco Mata Rosas.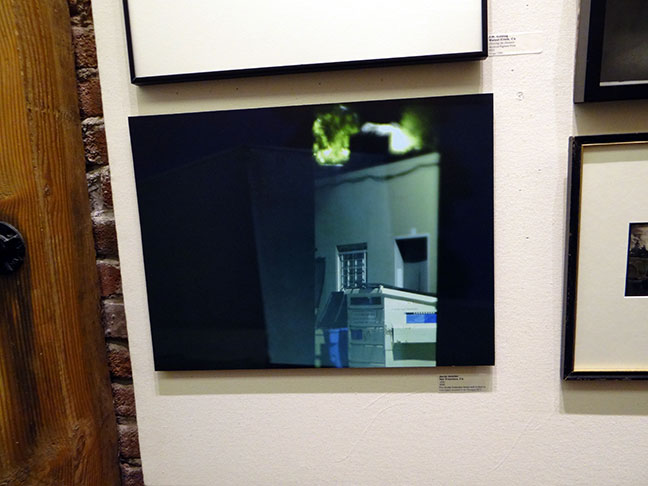 David Janesko photograph.


Photography by Ian Tuttle.


Gordon Stettinius photograph, left.


Small format photo series, bottom center, by The Dopamine Collective.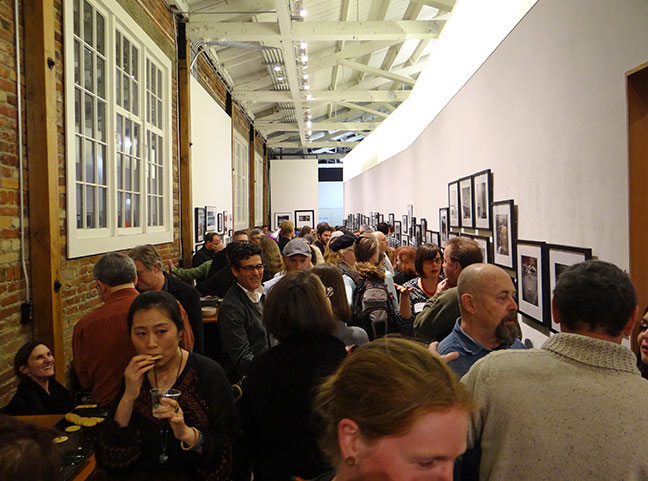 Relative density - annual plastic camera show at RayKo Photo Center>.


***