***
Jack Fischer Gallery: Gone Fishing - Robert Brady.
Comment by AB: Wood and ceramic sculptures by Robert Brady range from streamlined and precise to lighthearted and folky. Good art.
Carved wood art by Robert Brady at Jack Fischer Gallery.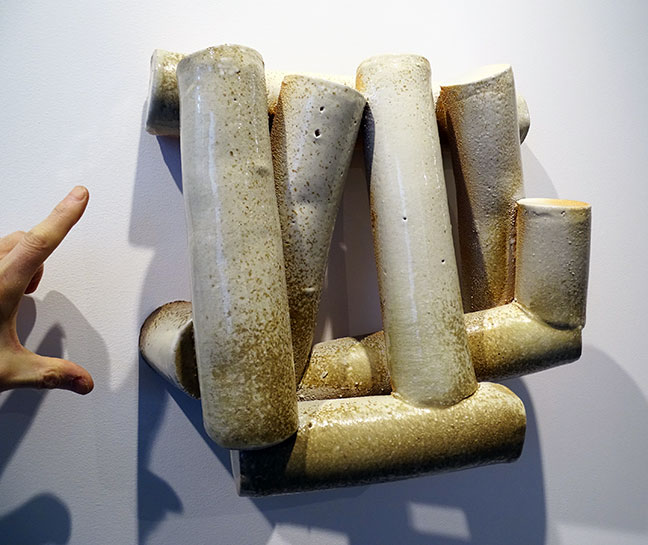 Ceramic art by Robert Brady closer.


Robert Brady wood sculpture.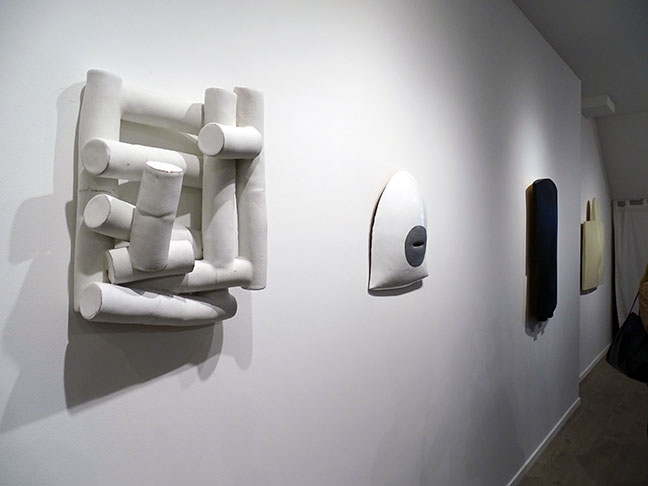 Wood and ceramic sculpture by Robert Brady.


Robert Brady and his art at Jack Fischer Gallery.


Sculpture by Robert Brady.


***
Bass & Reiner Gallery: To Whom It May Concern.
Artists: Alyssa Block, Jon Gourley, Le Kolaj, Mario M. Santamarķa.
Comment by AB: Another new gallery joins San Francisco's creative fray. On tap are fun ceramics by Alyssa Block including Post-it notes, a composition book, pencils and a sheet of notebook paper; Jon Gourley contributes a bed with a message and other textual works; Le Kolaj cuts and pastes some kicky collage including one on the inside lid of a toilet seat; and Mario M Santamaria presents a wall of black & white rectangular graphics, each accompanied by a quote.
Proposition art by Jon Gourley at Bass & Reiner Gallery.


Symbol-based art by Jon Gourley.


Ceramic art by Alyssa Block.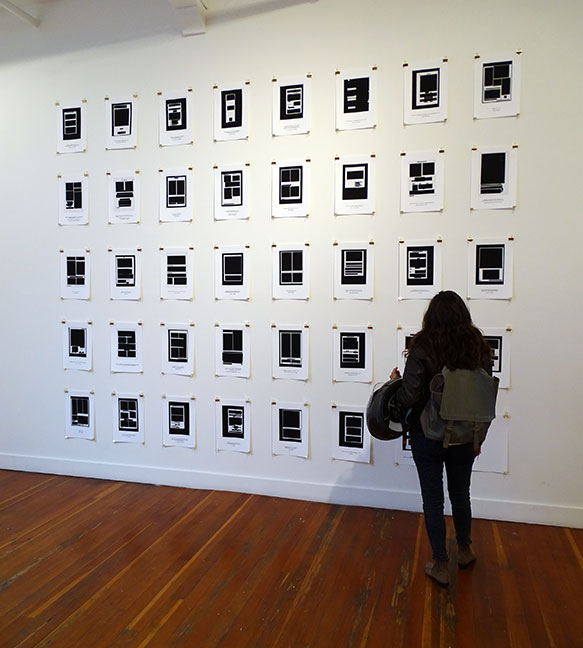 Wall of graphics by Mario M Santamaria.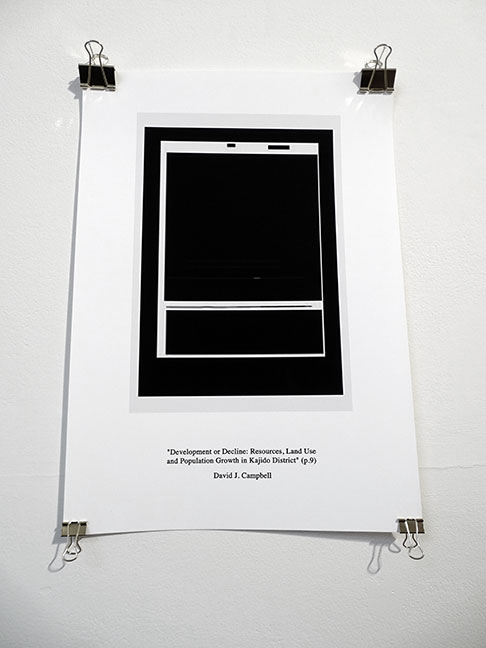 Art in above image closer.


Collage on a toilet seat lid by Le Kolaj.


***
Hashimoto Contemporary: Moleskine Project IV. Co-curated by Rod Luff and Ken Harman
Artists: Aaron Nagel, Adam Caldwell, Albert Ramos, Allen Williams, Andrew Hem, Andy Espinoza, Brian Viveros, Cannon Dill, Casey Weldon, Chamo San, Christine Wu, Craww, DALeast, Damian Chavez, Dorian Vallejo, Frank Gonzales, Graham Curran, Greg Gandy, Helice Wen, Henrik Uldalen, J.A.W. Cooper, Jayde Fish, Jean Labourdette, Jean-Paul Mallozzi, Jeremy Enecio, Jeremy Hush, Jeremy Mann, Jessica Hess, Joanne Nam Joel Daniel Phillips, John Wentz, Justin Coro Kaufman, Karla Ortiz, Kate Zambrano, Kemp Remillard, Kim Cogan, Lucy Hardie, Luke Chueh, Martine Johanna, Matt Ritchie, Mike Sutfin, Miles Johnston, Minka Sicklinger, N.C. Winters, Nate Van Dyke, Nimit Malavia Ozabu, Paul Romano, Peter Chan, Randy Ortiz, Rebecca Adams, Redd Walitzki, Reiner Gamboa, Rod Luff, Ryan Lee, Ryan Malley, Sam Wolfe Connelly, Saner, Sarah Joncas Seonna Hong, Sergio Lopez, Shawn Barber, So Youn Lee, Stella Im Hultberg, Sylvia Ji, Tran Nguyen, Travis Louie, Valentin Fischer, Ville Ericsson, Von, Zach Oldenkamp.
Comment by AB: Over 70 artists make art on open pages of Moleskine sketchbooks. It's that simple and no more complicated.
What it is - art on Moleskine sketchbook pages at Hashimoto Contemporary.
Art by Joel Daniel Phillips, upper right - Jessica Hess, lower right.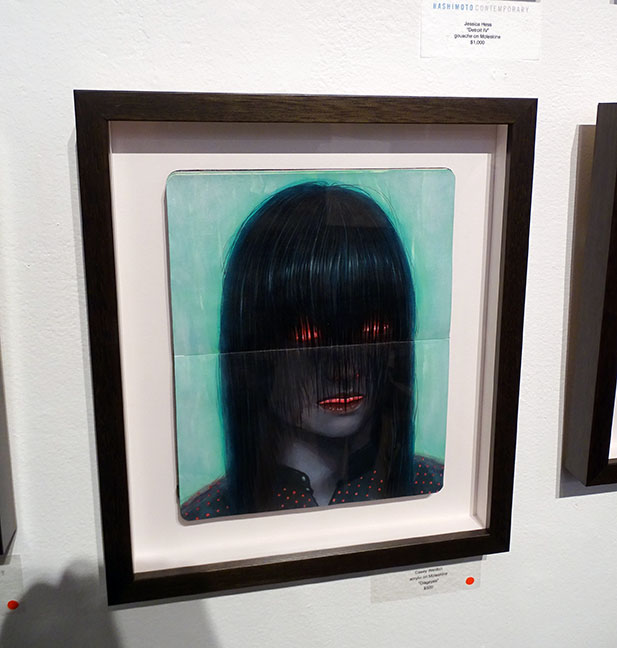 Creepy art by Casey Weldon.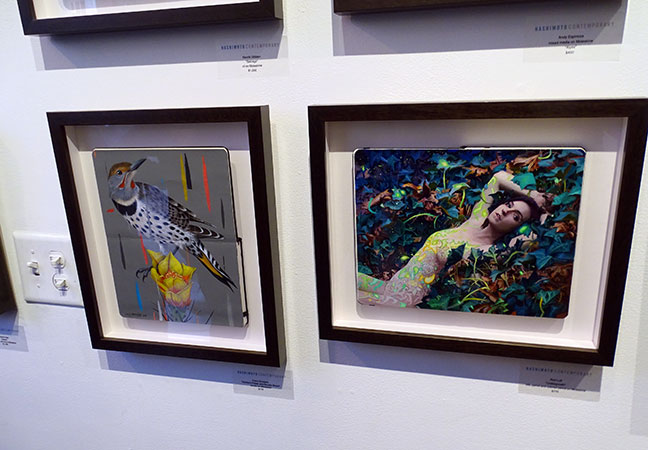 L-R, art by Frank Gonzales & Rod Luff.


L-R, art by Shawn Barber & Tran Nguyen.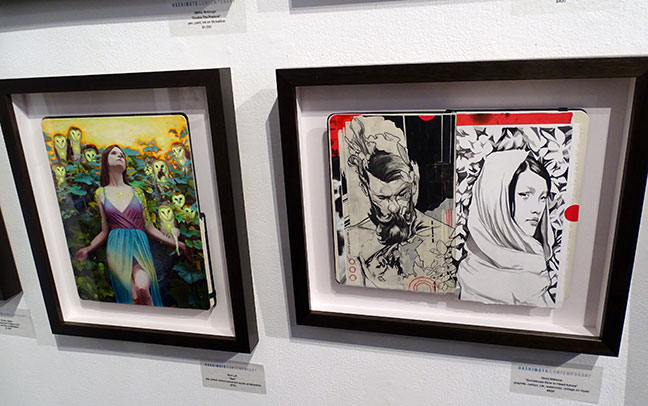 L-R, art by Rod Luff & Nimit Malavia Ozabu.


Relative density - group Moleskine art show at Hashimoto Contemporary.


***
Spoke Art Gallery: Max Dalton - On a Mission from God.
Comment by AB: Debut solo show at the gallery for Buenos Aires illustrator Max Dalton. The fare consists of cartoon-like renditions of famous movie scenes with accompanying dialogue, and larger images also inspired by film. All are available as limited edition prints.
Limited edition print art by Max Dalton at Spoke Art Gallery.


Famous film lines & their characters by Max Dalton.


Max Dalton and his art at Spoke Art Gallery.


Film-inspired art by Max Dalton closer.


Illustrations based on famous films by Max Dalton.


Max Dalton limited edition print art closer.


***
Fifty24SF Gallery: Hajime Sorayama Print Show.
Comment by AB: Two kinds of pin-up-style limited edition prints by Hajime Sorayama, one group that are unapologetic dead ringers for classic Vargas Girls, and the other a series of sexy shiny robots.
The basic idea - Hajime Sorayama limited edition prints at Fifty24SF.


Robot cheesecake by Hajime Sorayama.


Human cheesecake by Hajime Sorayama.


Limited edition prints by Hajime Sorayama.


Hajime Sorayama pinup art.


Attendance figures - Hajime Sorayama art show at Fifty24SF.


***
Addendum:
Art by Janelle Hessig at Mission Comics & Art.


Art by Lauren Monger at Mission Comics & Art.


Art by Doc Pop at Mission Comics & Art.


***