RENA BRANSTEN - FIFTY CROWS - SCULPTURESITE - SFMOMA

CREATIVITY EXPLORED

04.15.10

(with assistance from RWM)


***
Rena Bransten Gallery: Hung Liu - Drawing from Life and Death.
Comment by AB: Notably provocative and painterly depictions of both animal and human cadavers by Hung Liu remind us that we're all gonna be there someday. Disquietingly delicious; go see.
Art by Hung Liu.


Hung Liu art.


Art by Hung Liu.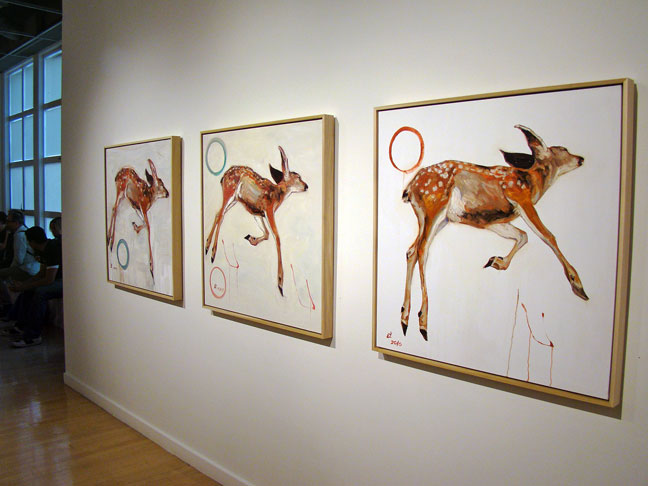 Hung Liu art.


Not sure what this live one's doing here - art by Hung Liu.


***
Fifty Crows Gallery: Mimi Chakarova - The Price of Sex.
Comment by AB: A sellout crowd turns out for Mimi Chakarova's documentary photographic essay on the "devastating effects of sex trafficking in Eastern Europe and the Middle East."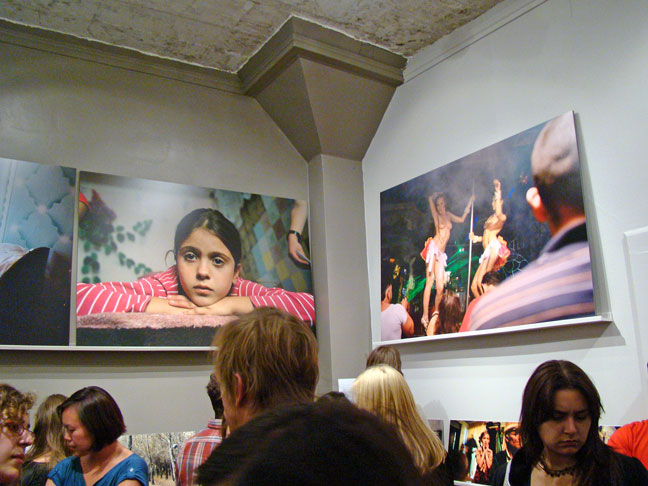 Photography by Mimi Chakarova.


Photograph by Mimi Chakarova.


Mimi Chakarova photos.


Photography by Mimi Chakarova.


Spillage.


***
Sculpturesite Gallery: Kati Casida - Space Dance; Carole A. Feuerman - Reality Check; Clement Meadmore - A Legacy.
Review by RWM: Amazing to see metal so masterfully manipulated and molded. One cannot help but get lost in the twists and turns of Clement Meadmore's work. Metal is manipulated here like putty in the artist's hands. Smooth surfaces and design.
Sad personages here from Carole Feuerman who requires one to think more deeply about their relationships with others, especially the women hanging out on the beach. One may not get the message unless they look very closely, but then again that may be what is so bothersome.
Kati Casida and her sculpture.


Clement Meadmore sculpture.


Sculpture by Clement Meadmore.


Sculpture by Carole A. Feuerman.


Carole A. Feuerman sculpture.


Paper sculpture by Yoshio Ikezaki.


***
San Francisco Museum of Modern Art: Now Playing, Part II; Screening of Douglas Gordon's Feature Film; Performance by Laetitia Sonami and SUE-C.
Comment by AB: Tonight is the second of three delightful evening events here at the musee. All galleries are open, there's gourmet food tasting on the main floor and the roof garden, and libations for those so inclined. The dealie bob climaxes with one of the more shrill and pointless sound/video performances I've had the displeasure of enduring, co-created by Laetitia Sonami and SUE-C. Images that make no sense combine with your typical nebulously inscrutable soundtrack that has no identifiable relevance to anything, the only drama being that it gets progressively louder and louder until I have to leave.
Don't miss the final episode of Now Playing-- June 17, 2010. Worth it!
Partying on the main floor - video by Douglas Gordon.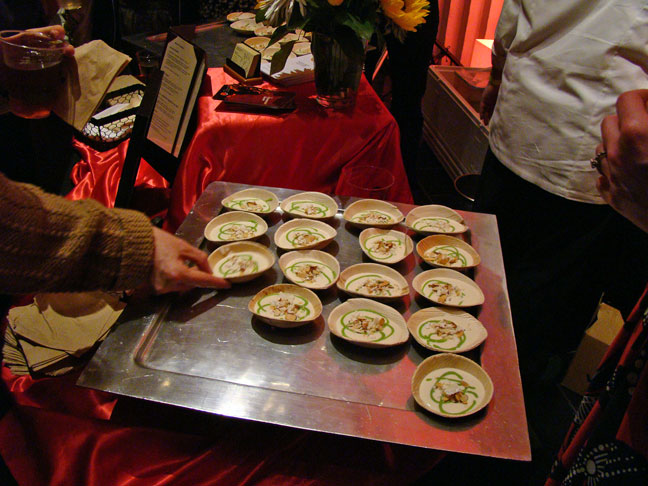 Gourmet food sampling on the main floor.


Albert M. Bender collection (polychrome wood sculpture by Sargent Johnson, center).


Three-screen film by Bruce Conner.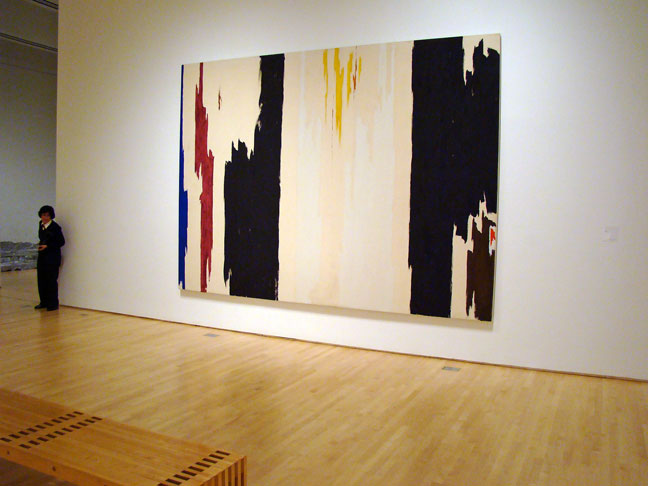 Great big Ab-Ex yawner by Clyfford Still.


Early San Francisco photo panorama.


Some Richard Diebenkorn art.


Upstairs on the roof garden.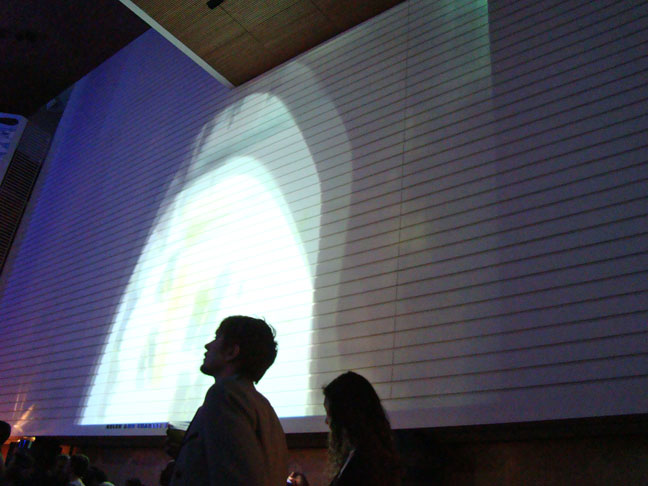 Laetitia Sonami and SUE-C sound/video catastrophe. Time to go.


***
Creativity Explored: Where Are We?
Review by RWM & image c/o Creativity Explored: Wonderful affordable art like usual and the wonderful sounds of New Maps of the West to boot. One can find alienation here, but also wonder, joy and angst.
Art.


***