CHINESE CULTURE CENTER - KALART - VISUAL AID

04.22.10


***
Chinese Culture Center of San Francisco: 0-Viewpoint - Stella Zhang. Curated by Abby Chen.
Comment by AB: According to the handout, Stella Zhang's magical mixed media reality has to do with "transformation of her journeys in search of the self" and her explorations of "the complexity and the constantly shifting inner landscape of her femininity." That's all well and good, but the visual impact of her fantastical installations combined with her atypical use of unconventional materials more than do it from me. Definitely worth a sojourn.
Penile-esque art by Stella Zhang.


Another view of installation art in above image by Stella Zhang.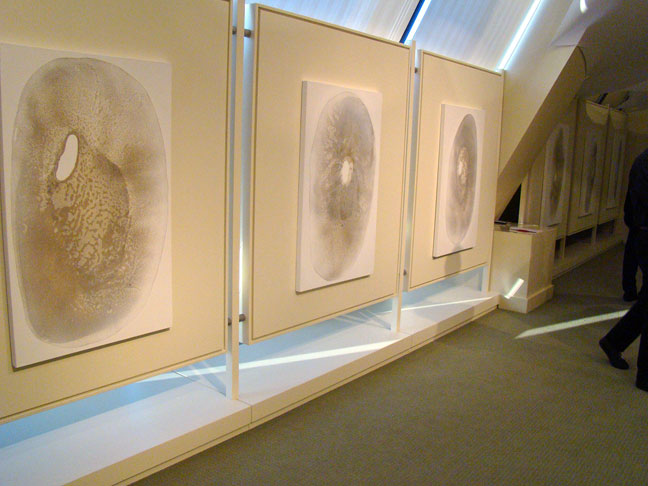 Art with a sand-like texture by Stella Zhang.


Art with a sand-like texture by Stella Zhang.


Stella Zhang (left) explains her art.


Installation art by Stella Zhang.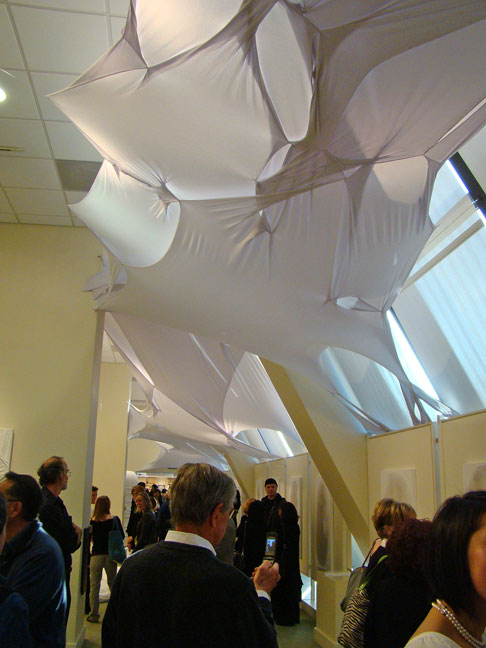 Ceiling art by Stella Zhang.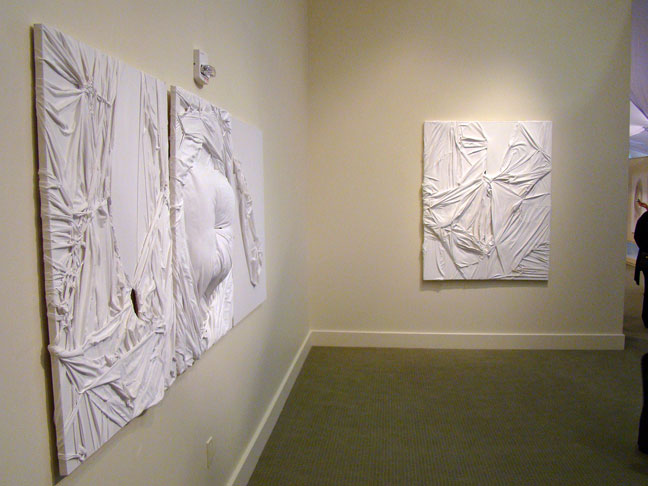 Stella Zhang art.


Art and video by Stella Zhang.


***
Kalart Gallery, 855 Sansome Street # 100, San Francisco, CA 94111-1566; 415-828-4937: Loken, Mani Narayan, Hemali Achayra Zaveri.
Comment by AB: Art by three artists who came from India and who now reside in The Bay Area.
Hemali Achayra Zaveri and her photography on aluminum.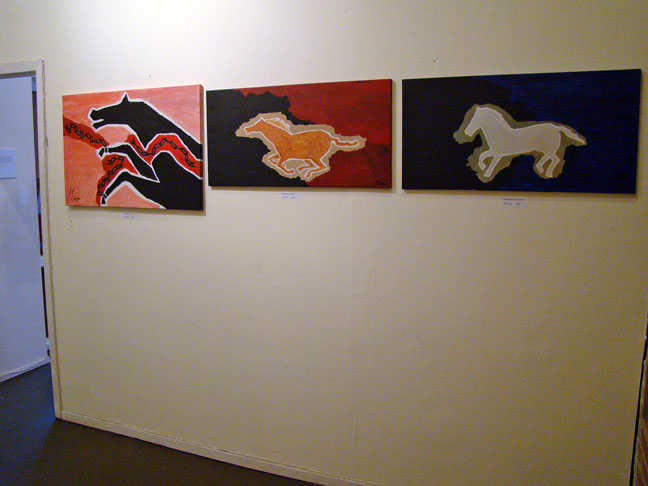 Art by Mani Narayan.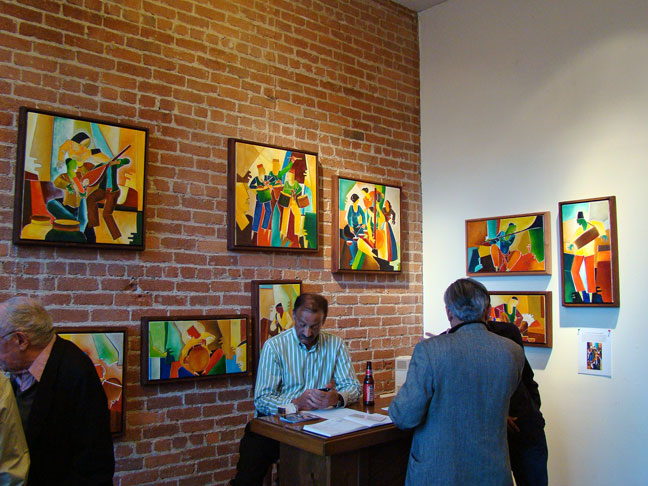 Art by Loken.


***
Visual Aid: Visual Aid's Spring Art Auction.
Artists: Christo, Kristen Stolle, Rex Ray, Masami Teraoka, Timothy Cummings, Michael Tole, Michael Beck, Tim Yankosky, Ann Chamberlain, Igor Josifov, Catherine Saiki, Phillip Hua, Betty Merken, Shinpei Kusanagi, Adam Cahoon, Tyrell Collins, Jose Arenas, Danae Anderson, Heidi McDowell, Carol Dalton, Joel Hoyer, Ryan Martin, Donald Feasel, Lea Feinstein, Leslie Morgan, Jenn Shifflet, many more.
Comment by AB: Visual Aid's annual fundraising auction. The organization encourages artists with life-threatening illnesses to stay in the creative game and keep at it regardless of adversities like health challenges, side effects of medication, prejudice and isolation. The organization provides free art supplies, exhibition opportunities and community, while promoting dialogue around illness and art. Like 'em!
Action at the live auction.


Bidder bidding (he won).


Messing around with these weird oversized mirror-lens art goggles.


***