***
San Francisco Decorator Showcase: Press Preview.
Designers: Antonio Martins, Antonio Martins Interior Design; Tineke Triggs, Artistic Designs for Living; Steve Henry/Michael Booth, BAMO; Reba Jones, Butler Armsden Architects; Melanie Coddington, Coddington Design; Alex Ray, Five Senses Art Consultancy; Geoffrey De Sousa, Geoffrey De Sousa Interior Design; Heather Hilliard/Fleur Keyes, Heather Hilliard Design; Jaimie Belew, Jaimie Belew Interior Design; Jane Richardson-Mack/John Romaidis, Jane Richardson Design; Jo Ann Hartley, Jo Ann Hartley Design; Jonathan Rachman, Jonathan Rachman Design; Kate Webster/Thayer Hopkins, Katharine Webster MLA, INC. / Thayer Hopkins Architects; Kristi Will, Kristi Will Home + Design; Laura Larkin, Laura Larkin Interiors; Lisa Bakamis, Lisa Bakamis Interior Design; Davis Dalbok/Brandon Pruett, Living Green; Matthew MacCaul Turner, MacCaul Turner Design; California Palette; Regan Baker, Regan Baker Design; Randy McDannell, RS McDannell; Cecilia Sagrera-Hill/George Brazil, SagreraBrazil Design; Shelley Cahan, Shelley & Co. Interior Design; Sunny K. Merry, SKM Interior Design; Elan Evans/Charlotte Meyn, Sonoma Decorative Arts; Stephanie Breitbard, Stephanie Breitbard Fine Arts; Steven Miller, Steven Miller Design.
Comment by AB: Top San Francisco Bay Area designers transform every last bit of this magnificent Presidio Heights manse right down to the nooks, closets and stairwells. For an art dude like myself, it's gratifying to see how many different ways art can accent, embellish, transform and at times even dominate an interior. In a gallery, art often appears isolated and antiseptic, and how it's displayed there does necessarily lend itself to grasping the infinite ways it can be used to enhance anyone's quality of life. Here, there's no obsession with investment or what names to chase or who's trending where. It's all about the visual fringe benefits that never ever end. Look at these rooms, imagine them artless and you'll see what I mean.
The Decorator Showcase benefits San Francisco's University High School and runs through May 26. Extraordinary home, best neighborhood, no shortage of innovative ways to spiff up a room, fabulous views, manicured grounds, and the best in furnishings, decorative objects, accents, wall treatments, lighting, landscaping, art, and plenty more. Highly recommended.
Here we are. The 2014 San Francisco Decorator Showcase. Shall we? OK.


In we go.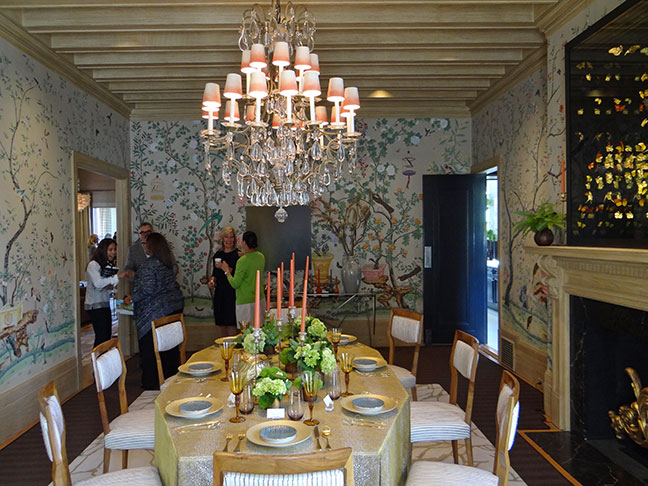 Dining room by Cecilia Sagrera-Hill and George Brazil.


Living room by Heather Hilliard and Fleur Keyes.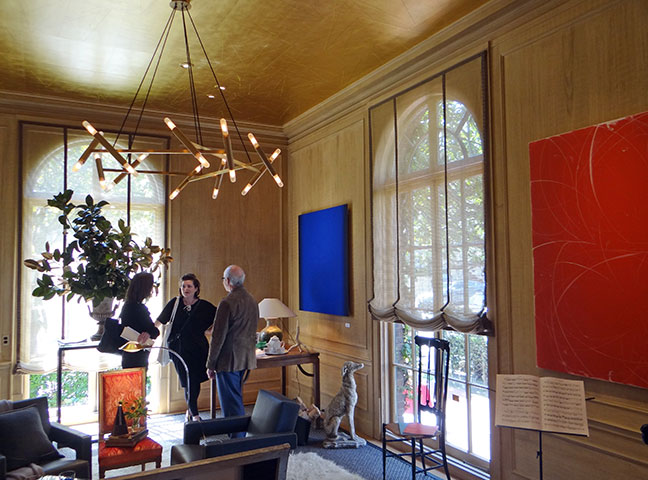 Music room by Steve Henry and Michael Booth.


Up the stairs we go. Plenty of art everywhere always keeps it interesting.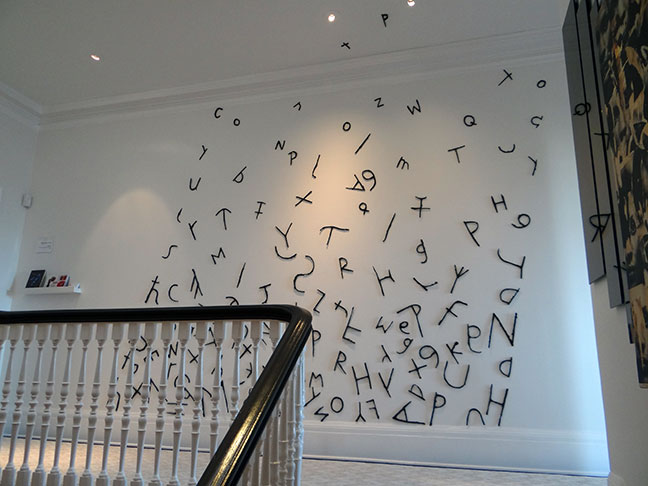 Second floor landing - Martin Bialis bronze sculpture c/o Alex Ray.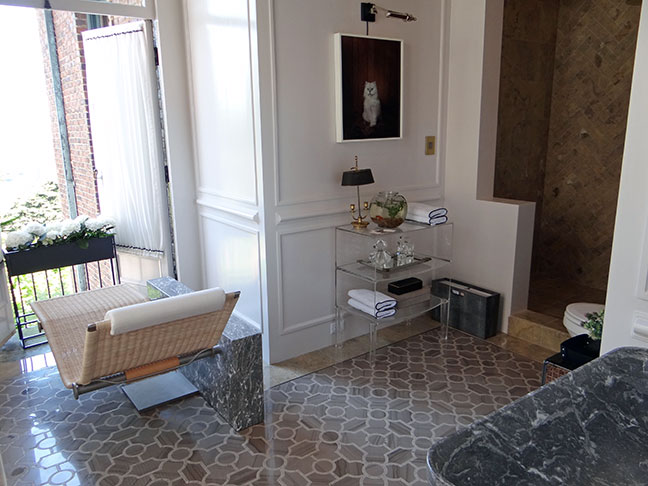 Master bath c/o Jaimie Belew. We'll see the view out that window later.


Art consultant Alex Ray with Todd Hido photograph in above image closer.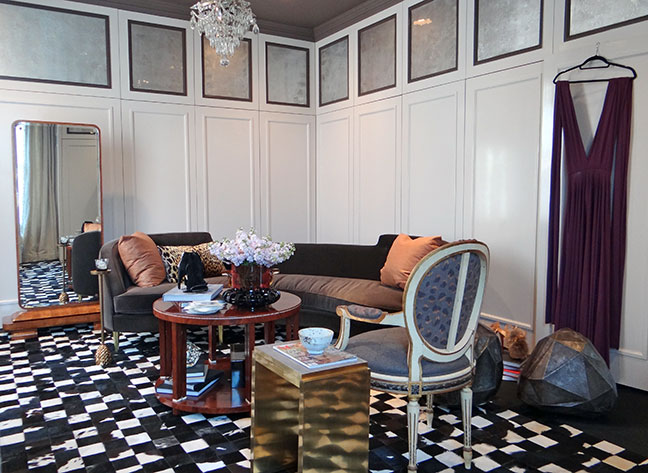 Salon adjoining master bath by Jaimie Belew - note checkerboard cowhide floor.


Vestibule by Jane Richardson-Mack. She designs the room and makes the art.


Master bedroom by Antonio Martins with walls made up of original paintings.


Braided sculpture installation in above image closer.


Library by Geoffrey De Sousa.


Library books in above image closer - bindings removed, insides painted white.


Third floor landing installation by Klari Reis c/o Stephanie Breitbard Fine Art.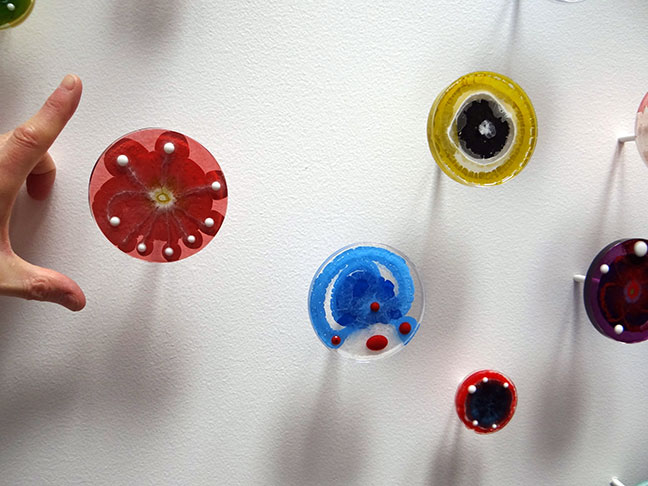 Klari Reis art in above image closer.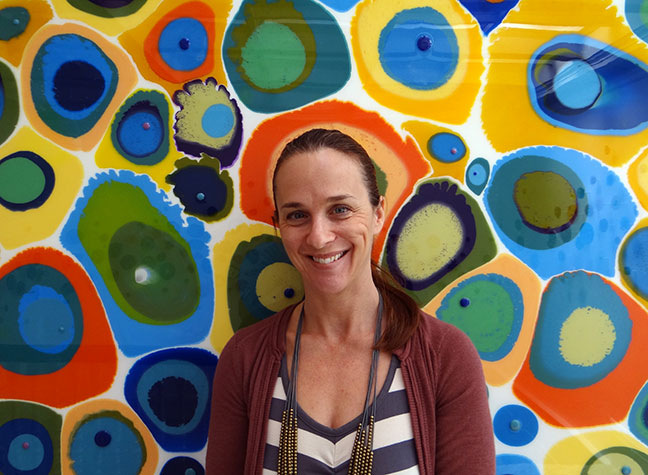 Stephanie Breitbard with art by Klari Reis.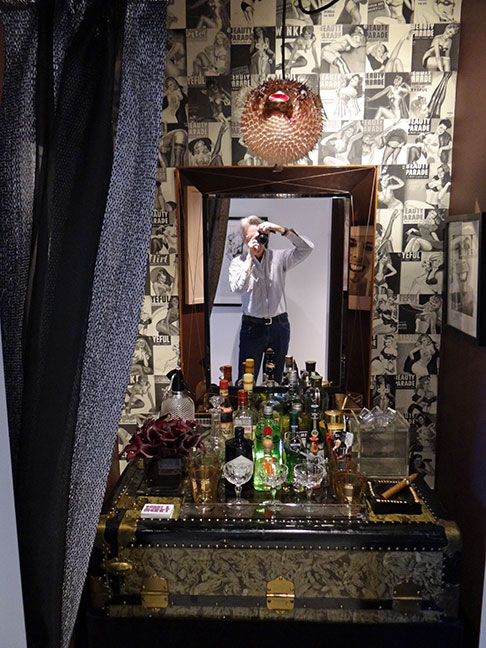 "Dad's Honey Hole" by Sunny K. Merry. Babes, booze & a puffer fish.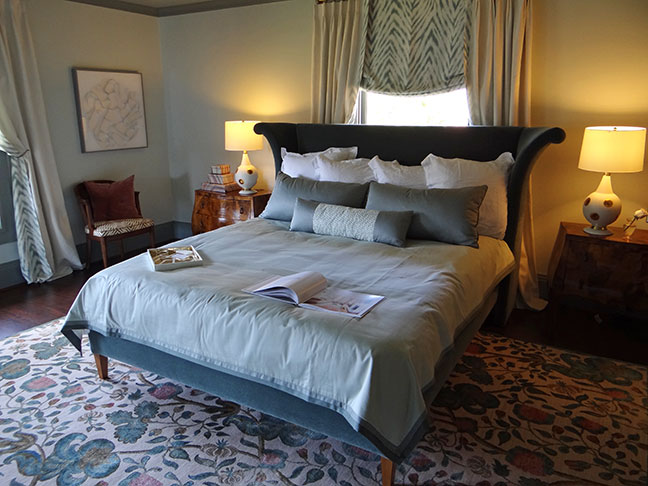 Guest bedroom by Melanie Coddington.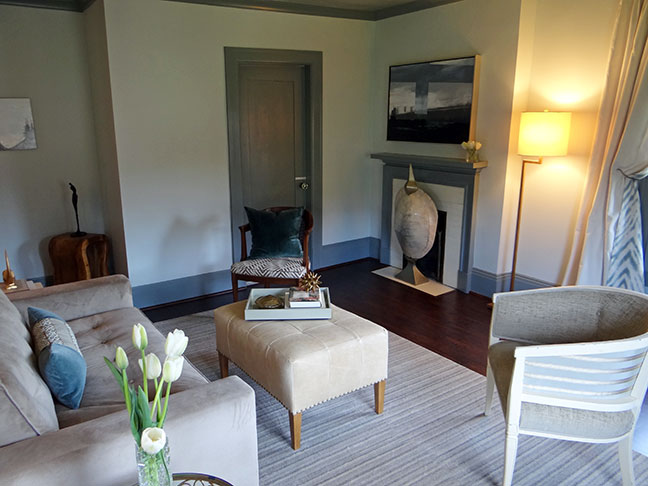 Guest bedroom sitting area by Melanie Coddington.


Lounge by Jo Ann Hartley (like it).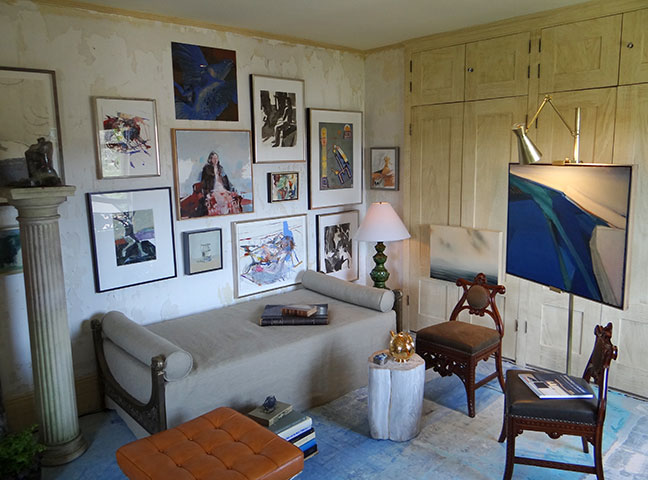 Art studio & observatory by Matthew MacCaul Turner.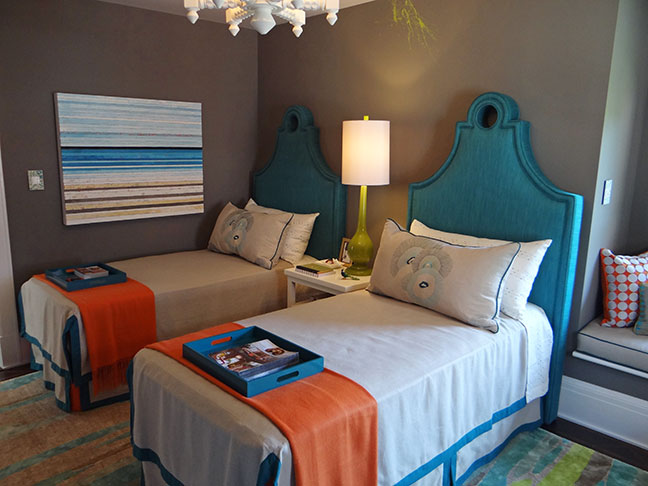 Bedroom by Tineke Triggs.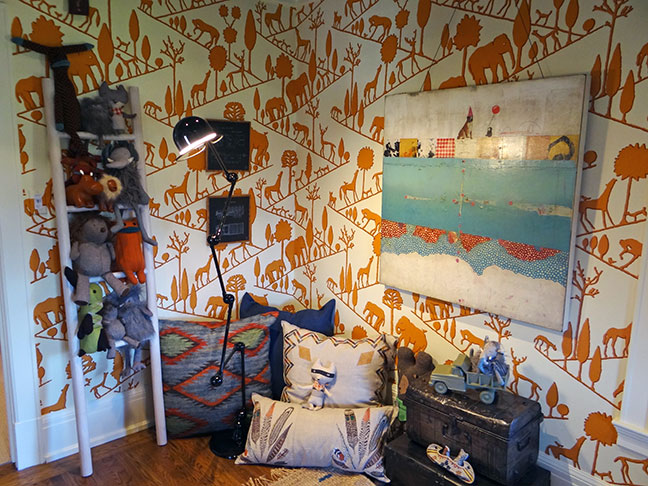 Kids bedroom and play area by Regan Baker.


View from the third floor. Yo!


Formal gardens by Fifty Shades of Green.


Back downstairs. Secret walkway to the gardens.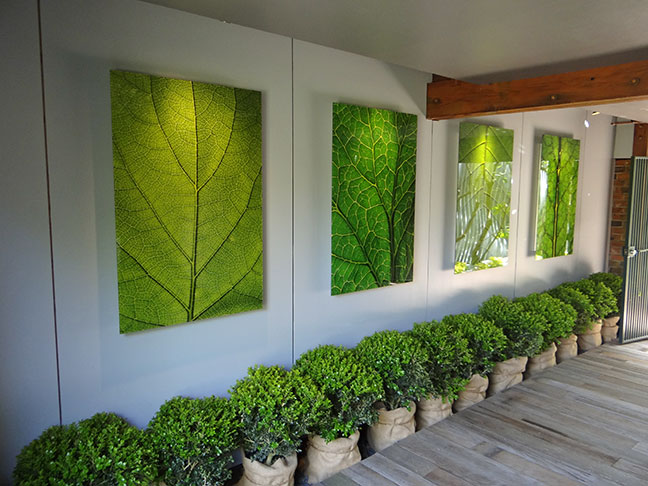 Along the walkway designed by Katharine Webster.


Formal gardens by Fifty Shades of Green. I'm gonna hang here. See ya later.


***