***
Andrea Schwartz Gallery: Gugger Petter - Reversal of Interest.
Comment by AB: Danish artist Gugger Petter weaves and ties sections of rolled newspapers into elaborate portraits and abstracts. The facial expressions and demeanors of her portraits often hark back to Old Master and Renaissance poses. Worth seeing.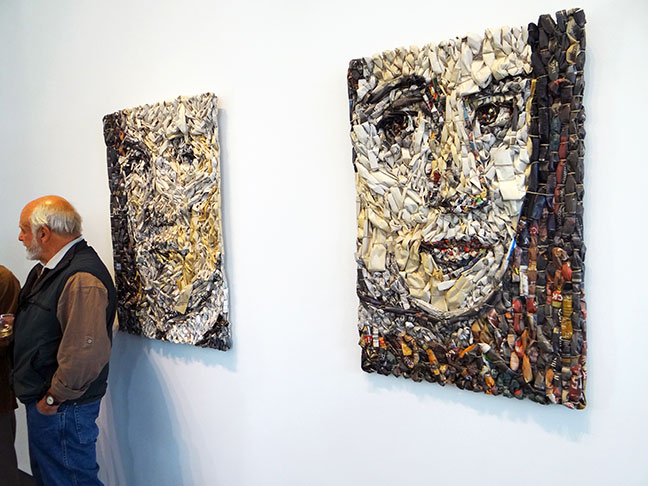 Art by Gugger Petter at Andrea Schwartz Gallery.


Rolled tied newspaper art by Gugger Petter.


Gugger Petter rolled tied newspaper art closer.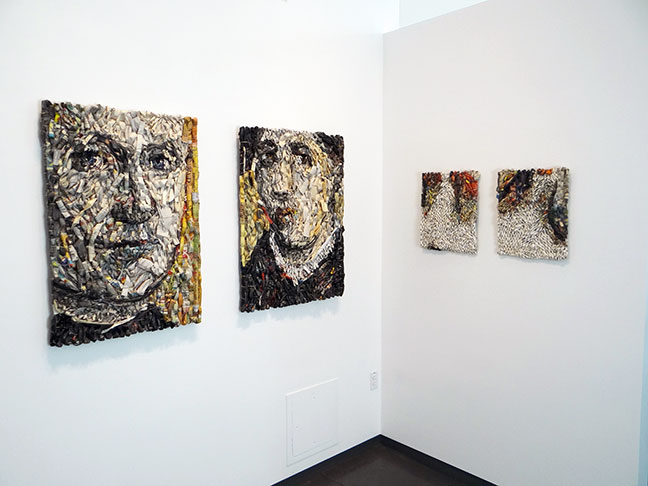 Art by Gugger Petter.


Art by Gugger Petter closer.


Large rolled newspaper portrait by Gugger Petter.


Gugger Petter art closer.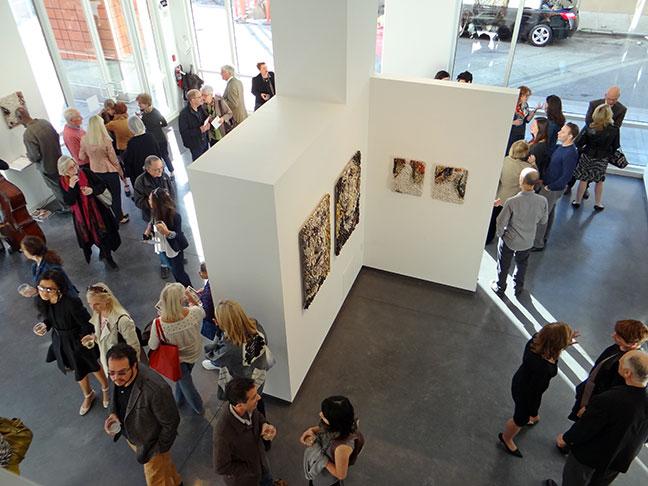 Altitudinary - Gugger Petter art show at Andrea Schwartz Gallery.


***
Contemporary Jewish Museum: Designing Home - Jews and Midcentury Modernism.
Artists and designers: Alvin Lustig, George Nelson, Henry Dreyfuss, Anni Albers, Trude Guermonprez, Ruth Adler Schnee, Gertrud and Otto Natzler, Marguerite Wildenhain, Ernest Sohn, Belle Kogan, Alex Steinweiss, Paul Rand, Elaine Lustig Cohen, Harry Rosenthal, Richard Neutra, Judith Brown, Victor Reis, Ludwig Yehuda Wolpert, Joseph Eichler, Saul Bass, Leo Lionni, more. Guest curated by Donald Albrecht.
Comment by AB: This exhibition examines the influence of Jewish artists, designers and architects on everything from furnishings, fabrics, ceramics and tableware to album covers and movie credits. Your typical design show focuses on the same old iconic furniture and decorative arts as every other design show. This one journeys more into more esoteric realms, particularly with respect to showing books, magazines and printed materials of the era. If you're a modern design and decorative arts aficionado (which I definitely am), this show's for you.
Wall of furnishings - Designing Home show at Contemporary Jewish Museum.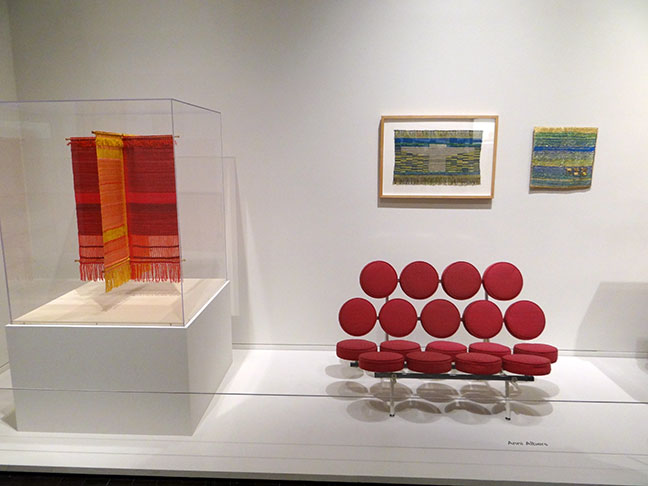 Modern fabric design by Anni Albers.


Furniture and fabric by Alvin Lustig.


Modern furnishings by Harry Rosenthal.


Table/chair combination by Rudolph Schindler.


Post-war ceramics and graphic design at Contemporary Jewish Museum.


Ceramics by Ernest Sohn.


Ceramic menorah by Otto Natzler.


Ceramics by Marguerite Wildenhain.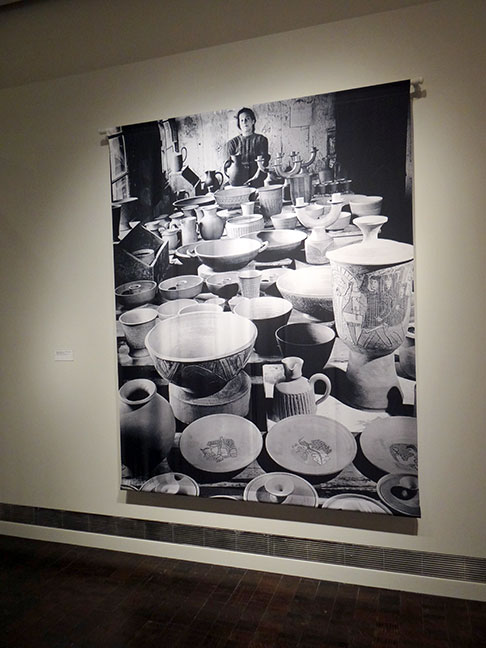 Photograph of Marguerite Wildenhain in her studio circa 1952.


The influential California Arts & Architecture magazine.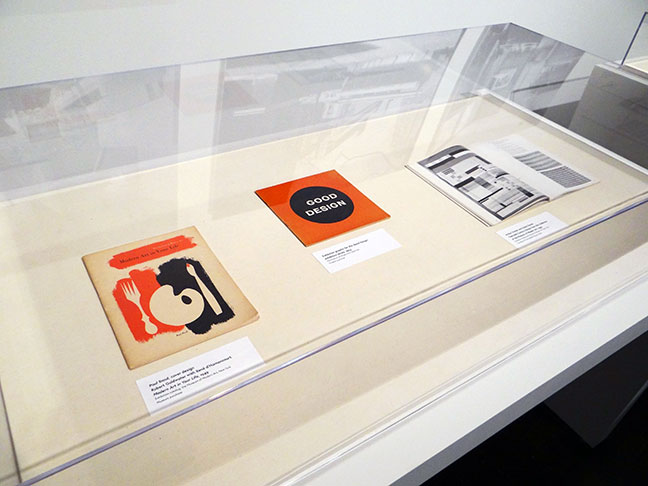 Vintage post-war modern design catalogues.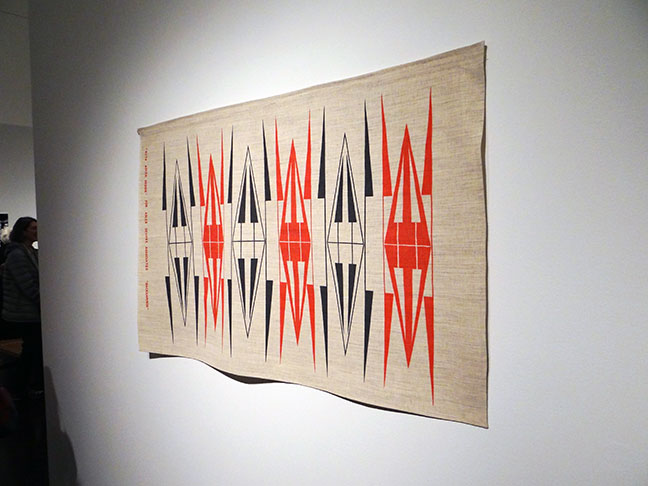 Tapestry by Ruth Adler Schnee.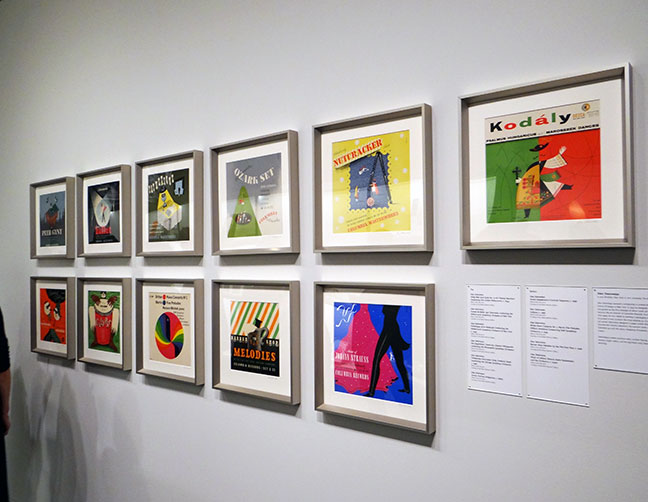 Vintage record album covers by Alex Steinweiss.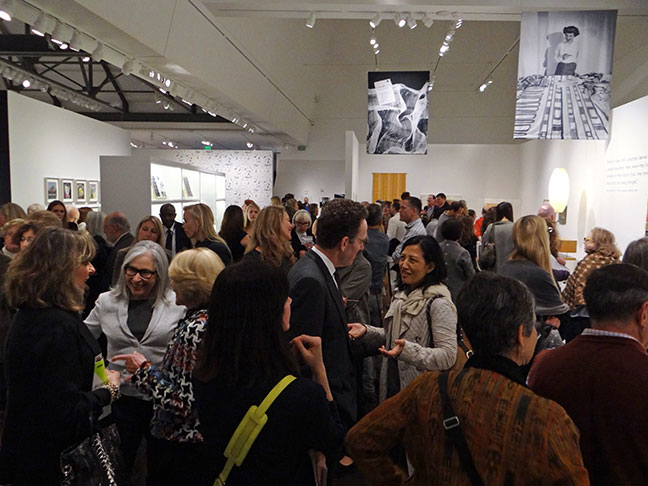 Attendance figures - Designing Home exhibition at Contemporary Jewish Museum.


***