***
Visual Aid: KA - BLOOM!
Artists: Jenn Shifflet, Squeak Carnwath, Christina Empedocles, Robin Denevan, Jeanne Vadeboncoeur, Suzy Barnard, Forrest Williams, Andrew Belschner, Lucas Michael, Lisa Espenmiller, Mimi Plumb, Phillip Hua, Marianne Kolb, Jennifer Bain, Aondrea Maynard, Deborah Bell, Andrzej Michael Karwacki, James Roper, Betty Merken, John Wood, Tyrell Collins, Dianne Romaine, David Liittschwager, Monica Steiner, Piero Spadero, Kelly Defayette, Daniel Tousignant, Sandra Sunnyo Lee, Pam Dernham, Robert Kingston, Silvia Poloto, lots more.
Comment by AB: This is Visual Aid's annual fundraiser art auction to support and encourage artists with life-threatening illnesses. Proceeds from the sale provide supplies, exhibition opportunities, career counseling, workshops, lectures, educational opportunities and more. No matter what intensities of adversity artists face, someone will hopefully always be there to assist. Visual Aid assures that those who are dedicated to creating and producing art will never want for the ability to do so.
Art by Squeak Carnwath (left), Robin Denevan (right) at Visual Aid auction.


Daniel Tousignant art (left) at Visual Aid annual fundraiser auction.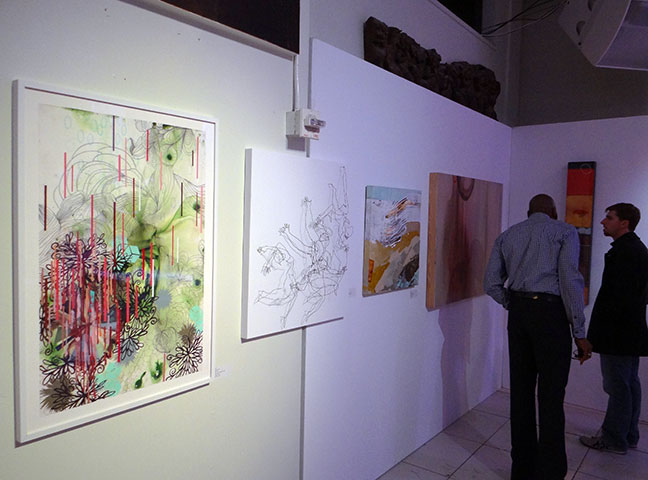 Art by Heather Patterson (left).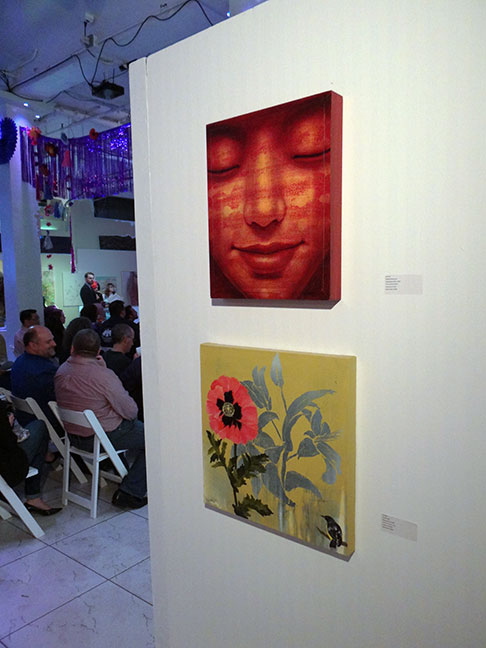 Sandra Sunnyo Lee art (top), Jennifer Bain (bottom) at Visual Aid auction.


Art by Christina Empedocles.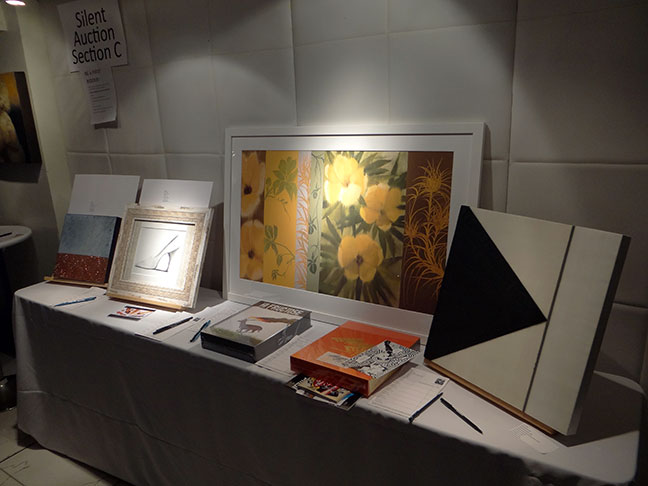 Art at the silent auction - Visual Aid annual fundraiser.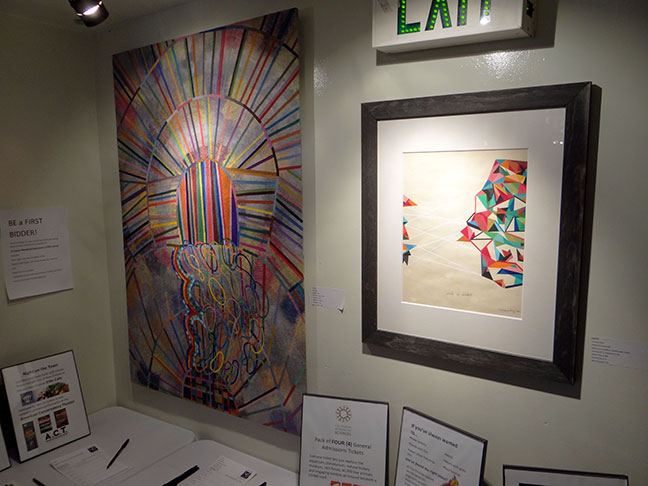 KA-BLOOM - Visual Aid annual benefit art auction.


Art by Lisa Espenmiller (left), Phillip Hua (second from right).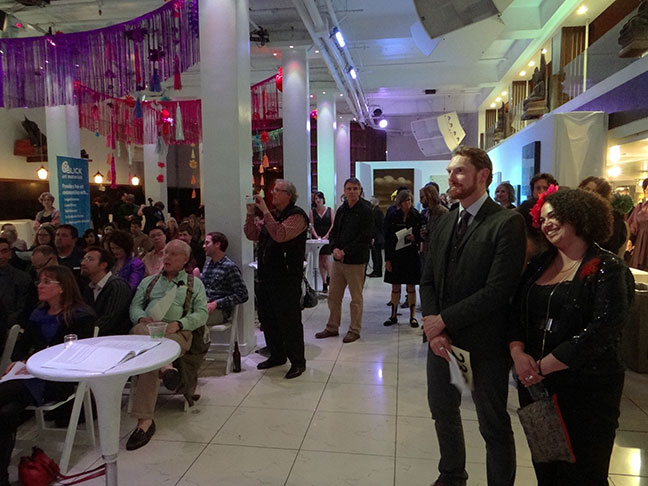 The live auction's about to begin.


Ready to bid at Visual Aid annual auction.


Auction action - Visual Aid annual fundraiser.


***