SFMOMA ARTISTS GALLERY - ANDREA SCHWARTZ - TRIPLE BASE

05.04.11

(with assistance from RWM)



How to buy art-- the basics. Click Here.
***
SFMOMA Artists Gallery: 18th Annual Artists Warehouse Sale.
Artists: Loads.
Comment by AB: Never let it be said that San Franciscans don't love a bargain, as this opening night cattle call free-for-all attests. SFMOMA Artists Gallery's annual sale of up to 75% off regular prices has hundreds of frantic buyers practically ransacking the joint for those perfect works of art. Helmets and padding advised. Fortunately, there's more than enough art to meet the demand-- not only tonight, but through the entire weekend. And they bring out fresh new art all the time, so no need to fret about only getting leftovers. This year's event is over, but make sure to get on their mailing list for all upcoming shows and sales.
SFMOMA Artists Gallery annual sale - playing field, works on paper.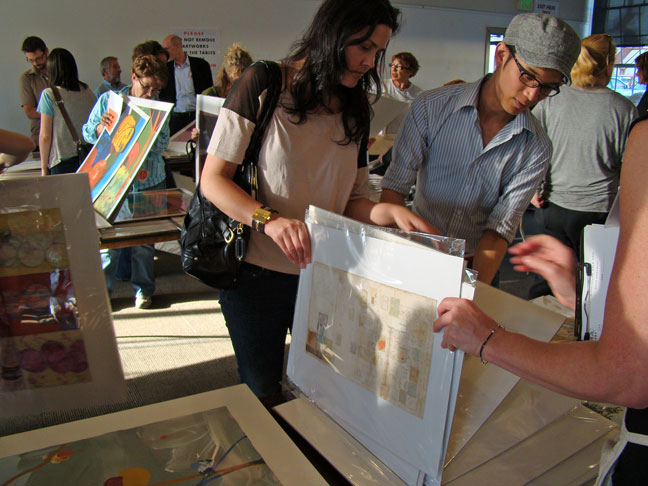 In the thick of it.


Meanwhile, over at the paintings sale...


Art available at SFMOMA Artists Gallery annual sale.


Art at 50-75% off retail.


Two floors of fun.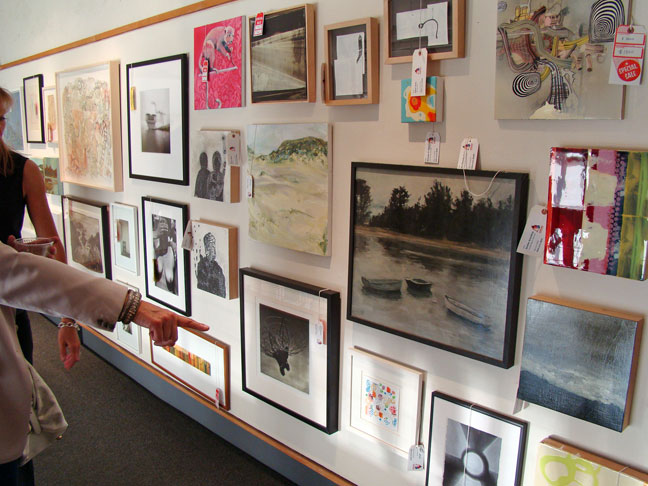 More at for sale.


Still more at for sale.


And yet more art at SFMOMA Artists Gallery annual sale.


Altitudinary.


***
Andrea Schwartz Gallery: Glue - Mary Ijichi, Barbara Kronlins, Gary Nisbet and Kaori Takamura.
Review by RWM: Interesting variety of work, some of which excels in small details. Fascinating collages by Barbara Kronlins startle with all of their associations. Here is modern life as told through shards of advertising, pornography, newspaper clippings and more. You can't help but be dazzled by all the associations evoked. What a strange view of the world is presented.
Collage art by Barbara Kronlins at Andrea Schwartz Gallery.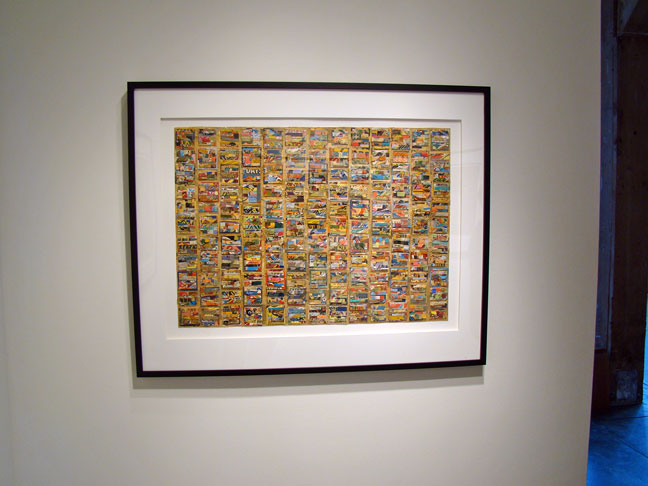 Art by Barbara Kronlins.


Pinkie cam detail of collage art by Barbara Kronlins in above image.


Art by Kaori Takamura.


Verso of fashion art by Kaori Takamura in above image.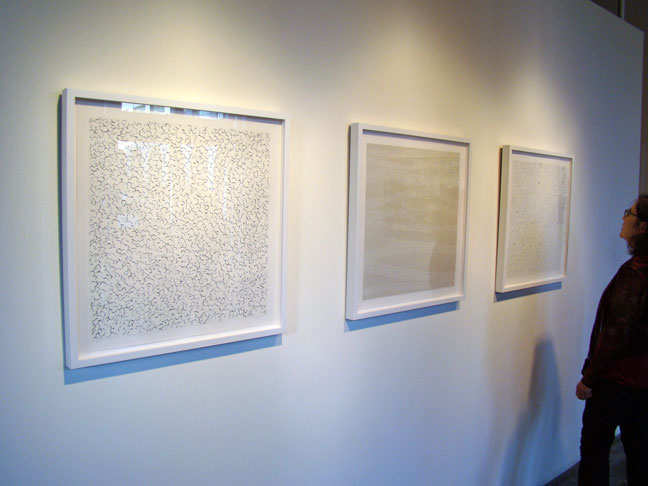 Art by Mary Ijichi at Andrea Schwartz Gallery.


***
Triple Base Gallery: Lucid Art Foundation - J.B. Blunk Residency Benefit Show.
Artists: Jay Nelson, Rachel Kaye, Jenna Didier/Oliver Hess, Beatrice Pediconi, Benjamin Britton, Oliver Halsman Rosenberg.
Comment by AB: Second annual fundraiser exhibition to benefit the residency program at the former home and studio of sculptor J.B. Blunk. Resident artists each contribute two artworks to the event.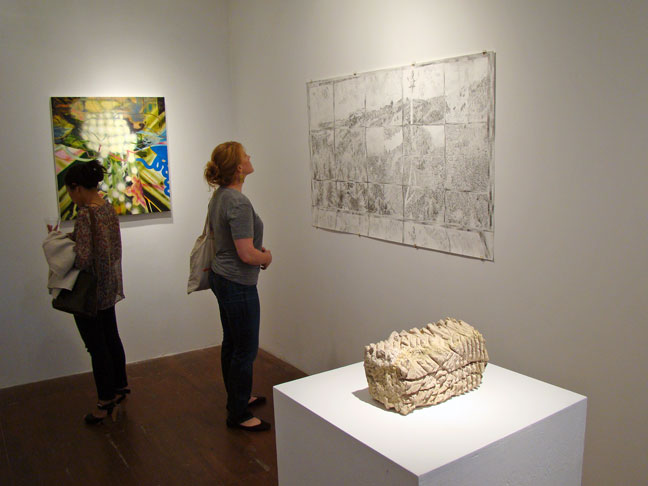 Art by Benjamin Britton (left), Jenna Didier (sculpture), Jay Nelson.


Benjamin Britton art in above image closer.


Art by Rachel Kaye at Triple Base Gallery.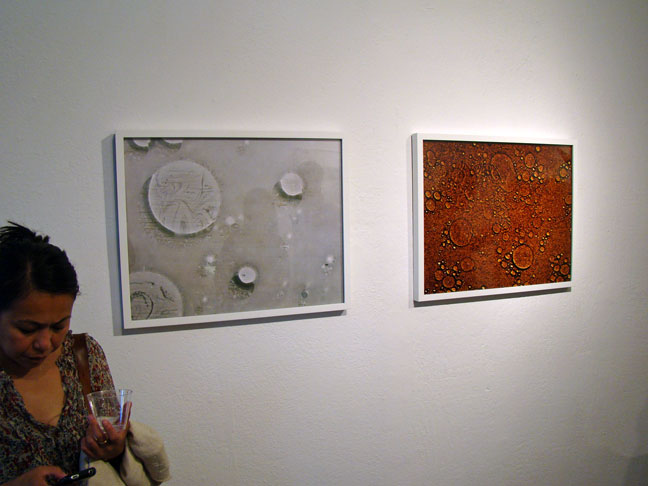 Chromogenic prints by Beatrice Pediconi.


Vintage images of the J.B. Blunk residence.


***