***
SFMOMA Artists Gallery: The Warehouse Sale 2014 Opening Night Preview.
Artists: About 300.
Comment by AB: It's the annual Running of the Collectors at SFMOMA Artists Gallery as hundreds turn out for the gallery's 21st annual warehouse sale opening night preview. The pushing and shoving extends over two gallery spaces, 7,000 square feet in total, packed with art by 300 artists. Bargains galore at up to 75% off with proceeds benefiting the artists themselves, the gallery, and SFMOMA exhibitions and programs. The sale runs through Sunday, May 11. Don't miss next year's. These are good.
Here we are at the painting and sculpture rooms - SFMOMA Artists Gallery.


Art by Carrie Lederer.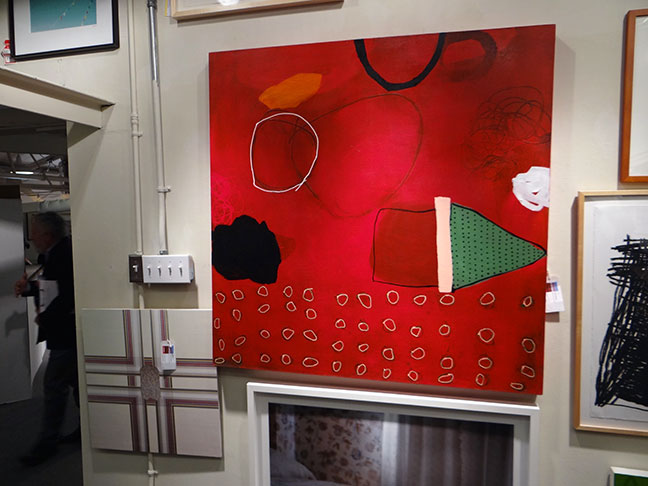 Silvia Poloto art.


Large art by Terry Thompson, center.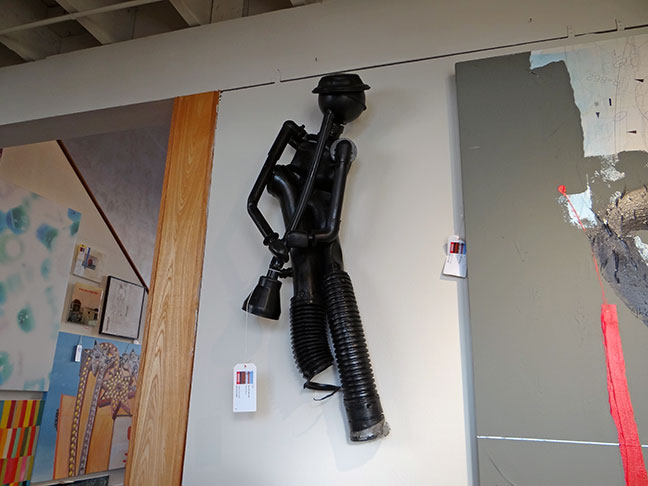 Sculpture by Jerry R Barrish.


Tom Bolles art.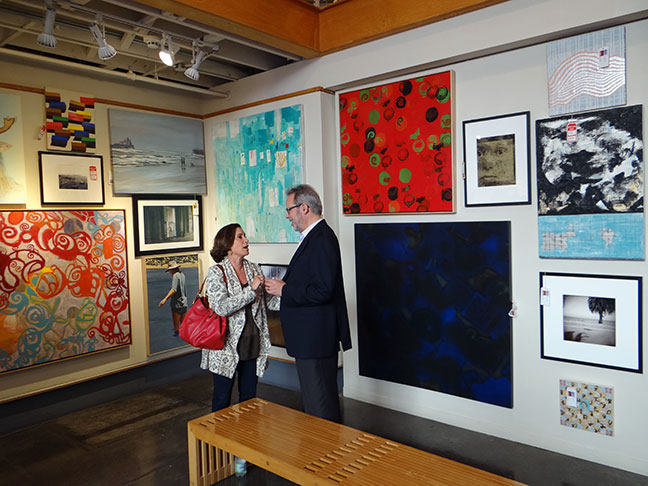 Walls and walls of art at SFMOMA Artists Gallery.


Summertime along the river art in above image closer by Rachel Kline.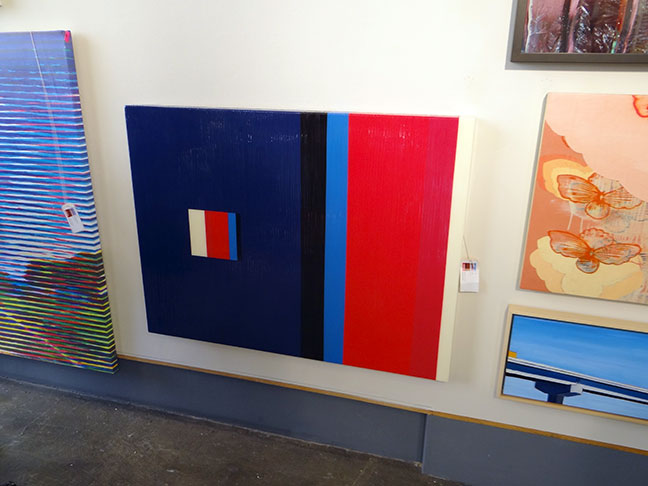 Art by Lola.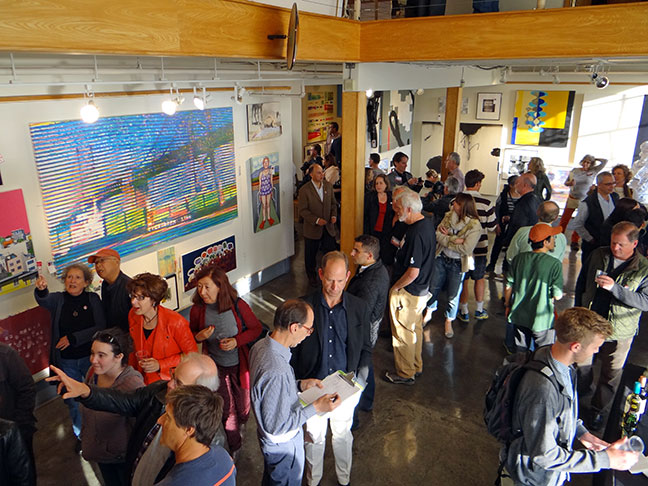 Art, art and more art in the rear gallery.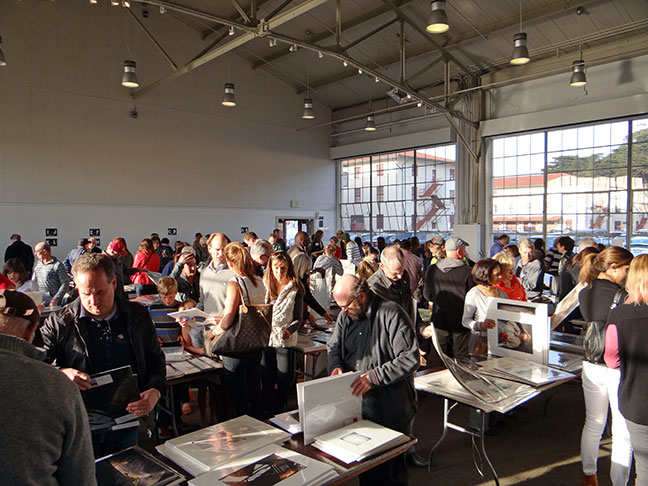 Meanwhile, over in the works on paper gallery...


Salvaged cigarette pack collage art by Robert Larson.


Associates Michelle Nye & Gaia Toscano oversee the situation.


Walls of leaners at SFMOMA Artists Gallery.


Jousting for art at the 21st Annual Warehouse Sale.


***