***
SF Fine Art Fair at Fort Mason Center: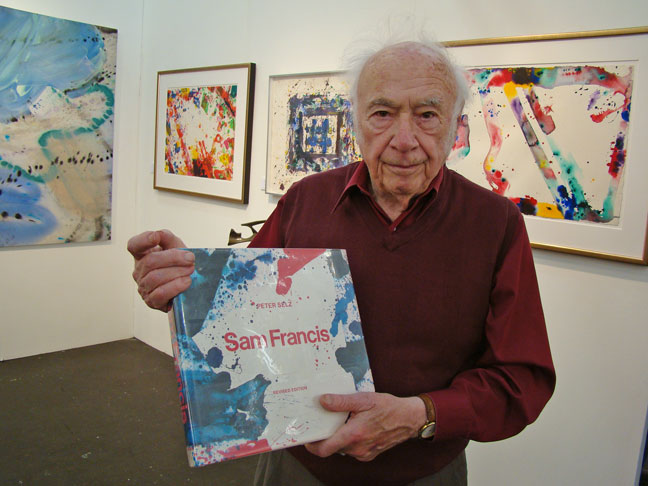 Author/curator Peter Selz & his Sam Francis monograph from 1982.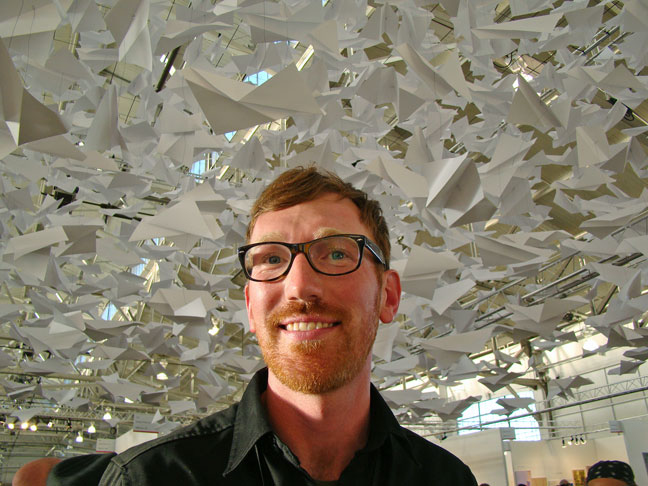 Artist Paul Hayes and his hanging centerpiece installation.


A really really close Peter Frank.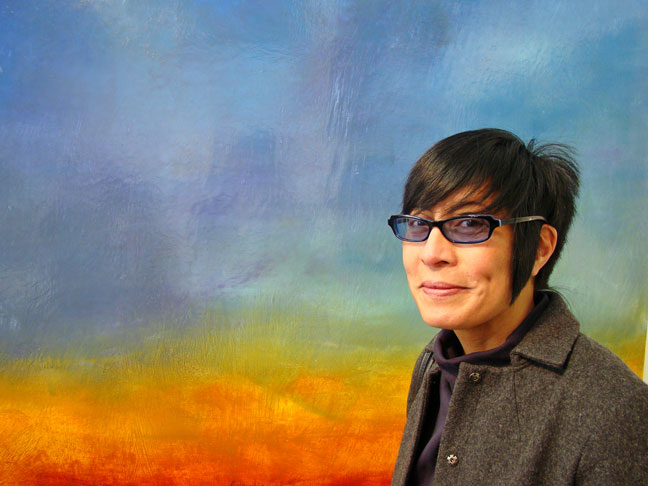 Artist J.D. Beltran.


Photographer extraordinaire Douglas Sandberg.


Desk brigade at Birnam Wood Galleries, East Hampton, NY.


Art Ltd. magazine publisher Peter Fehler.


***
artMRKT San Francisco at The Concourse Exhibition Center: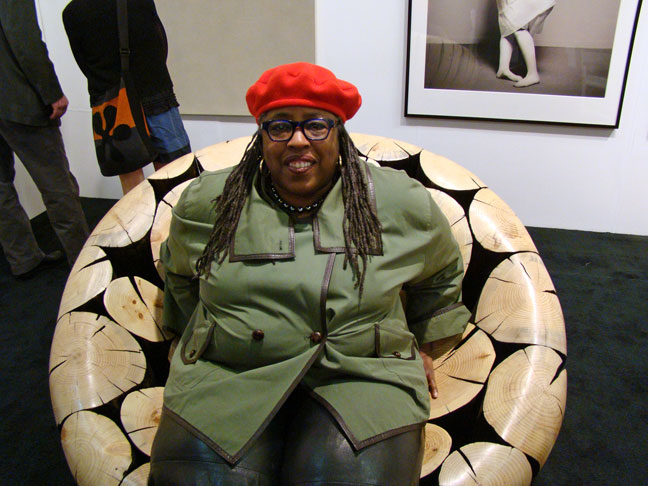 Artist Mildred Howard test drives an art chair.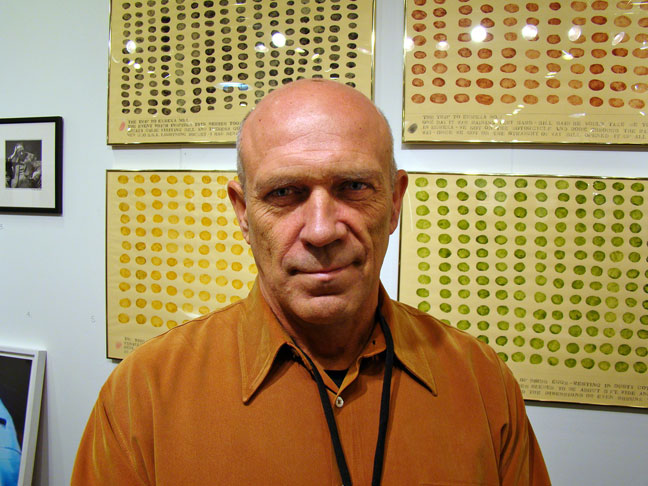 Artist Richard Haden.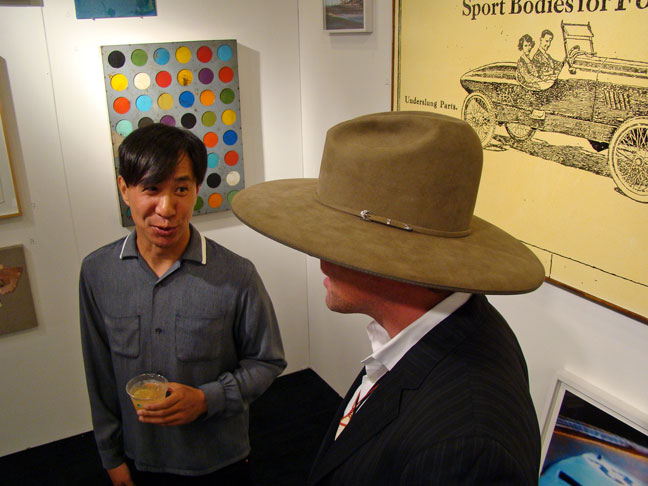 Charles Linder (right) talks the talk.


Whew! This is exhausting. I need a gherkin break.


***
ARTPadSF at the Phoenix Hotel: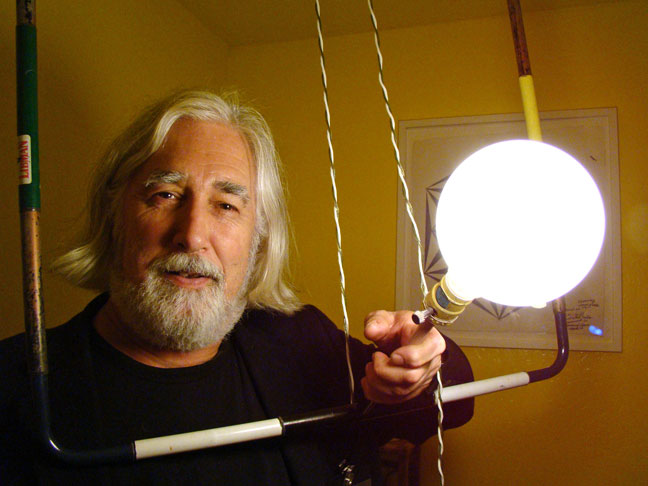 Gallery owner Jack Hanley trundles out from NY.


Jay Gospodnitch of SF & artist Eric Johnson up from LA.


Big shoe Burners Marilynne Morshead & Tim Paschke.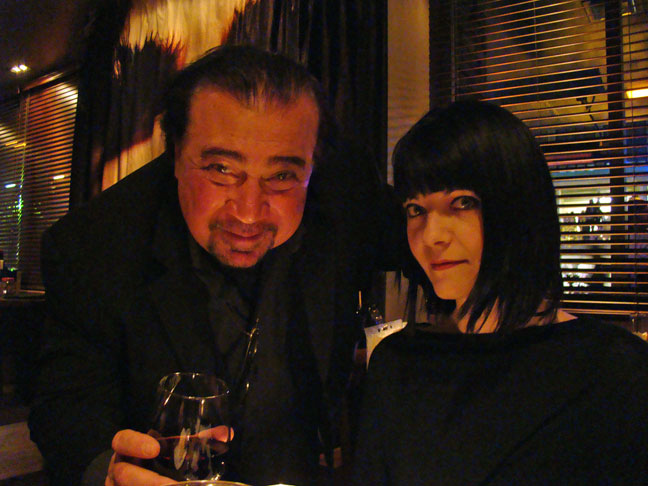 Gallery owner Robert Berman & artist Eliza French at the Phoenix eatery.


***