***
Headlands Center for the Arts: 2013 Benefit Art Auction.
Artists: Zina Al-Shukri, Reed Anderson, Kim Anno, Miguel Arzabe, Chris Ballantyne, Leo Bersamina, Libby Black, Debra Bloomfield, Val Britton, Suzie Buchholz, Jedediah Caesar, Thomas Campbell, Anthony Campuzano, Eric William Carroll, castaneda/reiman, Freddy Chandra, Julie Chang, Amanda Curreri, Reed Danziger, Gail Dawson, Matt Devine, Meagan Donegan, Chris Doyle, Christina Empedocles, Liam Everett, Sam Falls, Ana Teresa Fernández, Amy Franceschini + Noah Murphy-Reinhertz, Chris Fraser, Jill Gallenstein, Benicia Gantner, Sid Garrison, Bean Gilsdorf, Matt Gonzalez, Isca Greenfield-Sanders, Pablo Guardiola, Dana Harel, Todd Hido, Desirée Holman, Whitney Hubbs, Amanda Hughen, Cynthia Ona Innis, Colter Jacobsen, Jordan Kantor, Todd Kelly, Molly Larkey, Yoon Lee, Anthony Lepore, Michael Light, Matt Lipps, Hung Liu, Francesco Longenecker, Alex Lukas, Danny Lyon, Paul Madonna, Amanda Marchand, Vanessa Marsh, Sean McFarland, Tom McKinley, Emily McLeod, Christina McPhee, Harold Mendez, Michael Meyers, Jason Middlebrook, Nancy Mintz, Andrew Moore, Danielle Nelson Mourning, Ranu Mukherjee, Jessica Niello, Shaun O'Dell, Susan O'Malley, Robyn O'Neil, Jed Ochmanek, Sandra Ono, Lorri Ott, Jennie Ottinger, Parts and Labor Workshop, Hilary Pecis, Amalia Pica, Matthew Pillsbury, Jefferson Pinder, Kristina Quinones, Sean Raspet, Dario Robleto, Clare Rojas, Lizabeth Eva Rossof, Zachary Royer Scholz, Christina Seely, Seher Shah, Allison Smith, Travis Somerville, Eve Sussman, Hadi Tabatabai, Taravat Talepasand, Tara Tucker, Kathryn Van Dyke, Tam Van Tran, Andy Vogt, Paul Wackers, Catherine Wagner, Sarah Walker, Lindsey White, Samira Yamin, Nina Zurier.
Comment by AB: Superior art by accomplished artists-- and plenty of it-- signifies one of San Francisco's premier art fundraisers of the year, and one of my personal favorites. Held at Herbst International Exhibition Hall in the Presidio, you can't beat the location. And then there's the conducive schmoozeworthy low-lit atmosphere, excellent edibles, libations galore, and plenty of beautiful people to contemplate if you need a break from looking at beautiful art.
Attendees have opportunities to bid at both the silent and live auctions, and though much of the art sells for healthy prices, bargains are definitely to be had. My only criticism? The non-stop admonishments from the auctioneer for people to quiet down, her tone of voice crossing the shrillness line at times. She's intelligent, witty, delightful, energetic and a savvy auctioneer-- why bully the audience? Let people have some of the fun that they came to have. Even with that minor detraction, this is still an eminently worthwhile and entertaining event, and an organization that is totally worth supporting. The good news? They raised over $365,000 this year. Add it to your social calendar for next year.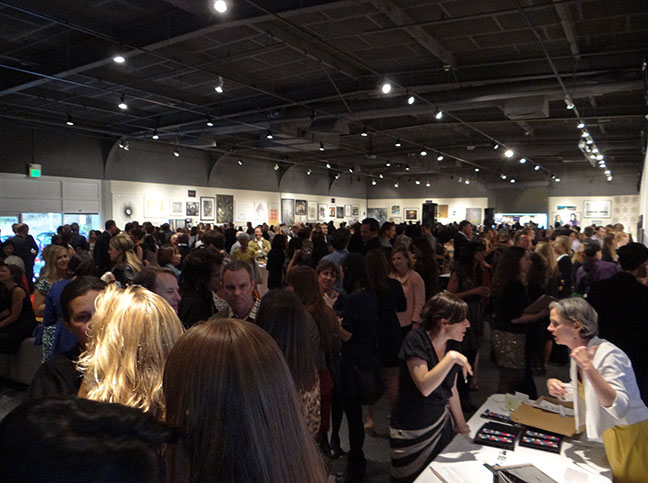 Here we are - superb turnout as always - Headlands 2013 Benefit Art Auction.


Perusing the silent auction selections.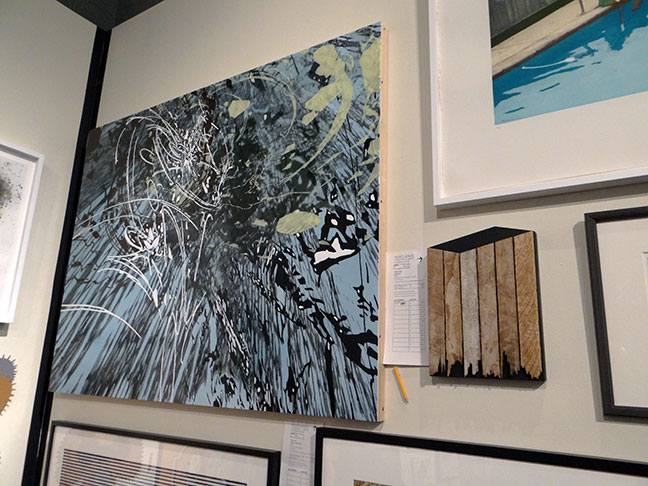 Art by Yoon Lee (left) - Andy Vogt (right) at Headlands Benefit Art Auction.


Outstanding wax pencil drawing by Christina Empedocles.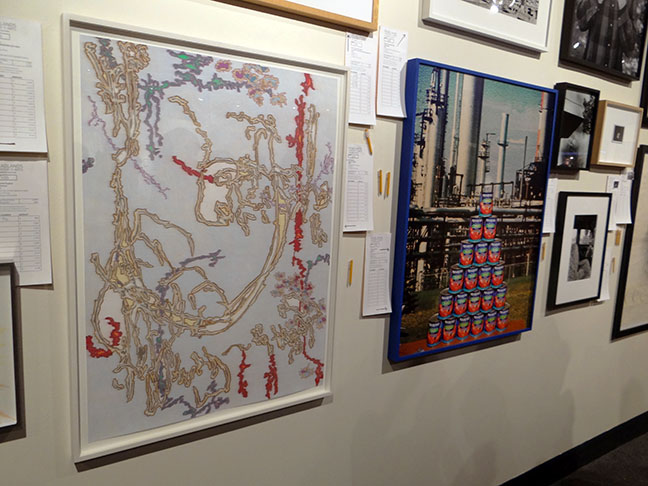 Art by Sid Garrison (left) - Anthony Lepore (right) at Headlands annual auction.


And the perusing continues...


Park Life's Jamie Alexander in da house - Headlands 2013 Benefit Art Auction.


Agglomerate sculpture by Jedediah Caesar at the live auction.


Little gem by Tom McKinley at the Headlands 2013 live auction auction


Art by Desiree Holman (right) at the live Headlands Benefit Art Auction.


Chinese Mickey & Minnie sculptures by Lizabeth Eva Rossof.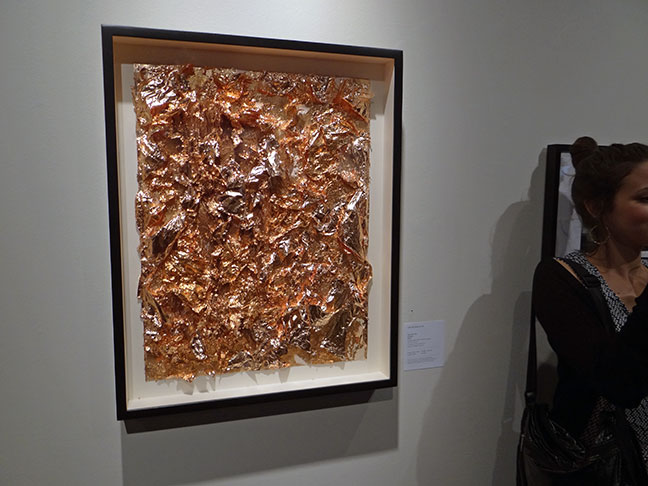 Shimmering art by Tam Van Tran at Headlands Center annual art auction.


Banner art by Bean Gilsdorf.


Nice little Sean McFarland photograph at Headlands 2013 art auction.


Still enjoying the aesthetics as the live auction is about to begin.


Ready for the live auction at Headlands Center 2013 Benefit Art Auction.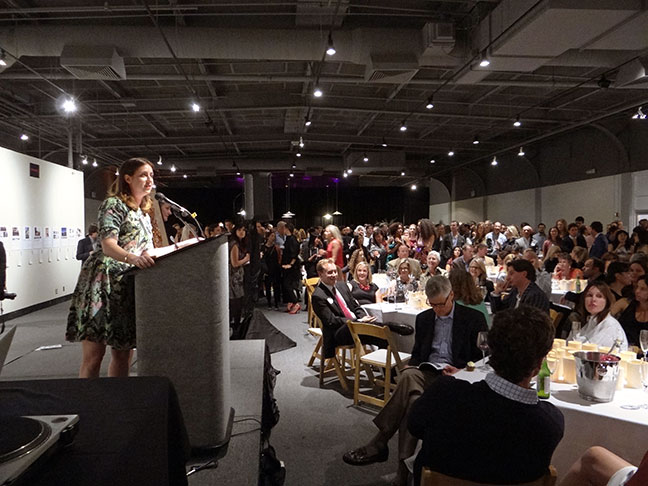 Auctioneer in action - probably reprimanding the crowd.


Hefty Chris Ballantyne painting ready to be placed up for bids.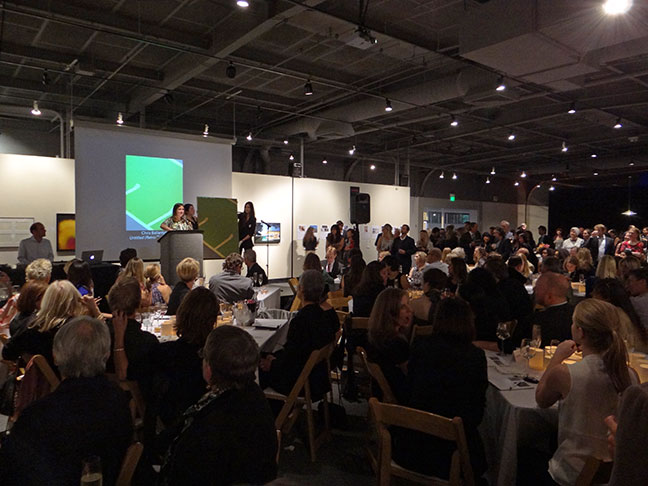 Bidding on Ballantyne - Headlands Center 2013 Benefit Art Auction.


***