***
Creativity Explored: INK - The Enduring Art of Tattoos. Curated by Geri Montano.
Artists: Gordon Chin, Kira Chmelewski, Christina Marie Fong, Daniel Green, Joseph "JD" Green, Jay Herndon, Nita Hicks, Camille Holvoet, James Miles, Thomas Pringle, Paul Pulizzano, Yolanda Ramirez, Kevin Roach, Kate Thompson, Trevor, Gerald Wiggins, more.
Comment by AB: Creativity Explored artists, with their "Outsider Art" aesthetic, offer up a engaging array of observations on the ubiquity of tattoos. Good show; check it out.
Art about tattoos at Creativity Explored.


Creativity Explored tattoo art closer.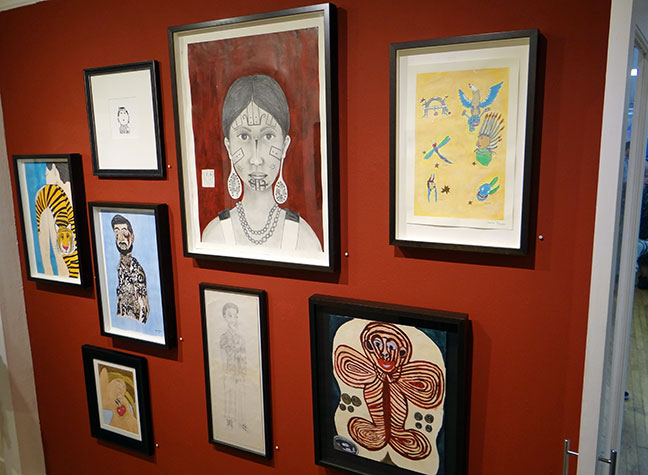 Art about tattoos.


Art by Joseph "JD" Green (right) in above image closer.


Art from tattoo group show at Creativity Explored.


Art by Trevor (left).


Art about tattoos.


Much more art to see and buy in the back room studio/gallery.


***
McKinley Art Solutions at Hotel Triton: David Barnett.
Review by RWM: Fun show about The City by the Bay. Wonderful use of colors which elicits sentiment and introspection. The palettes are a bit overpowering at times, but enjoyable. One will find here a nice collection of works that could be in a visitor's guide to San Francisco, entertaining and a good place to play. Downstairs in the lobby there are also some nice pet portraits on display.
Scenes of San Francisco by David Barnett at Hotel Triton.


Art by David Barnett c/o McKinley Art Solutions.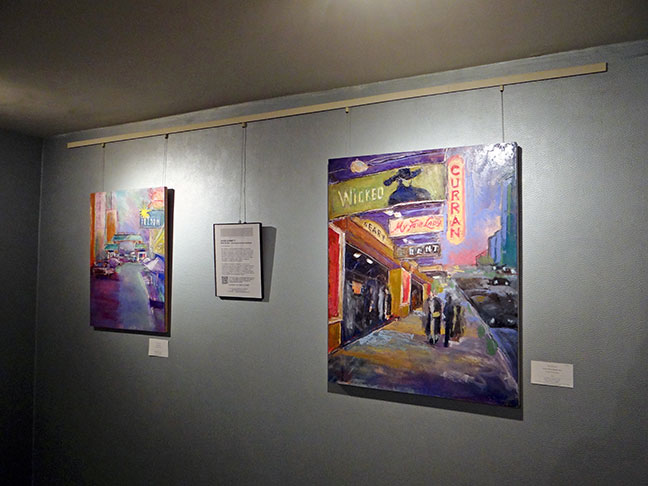 David Barnett art.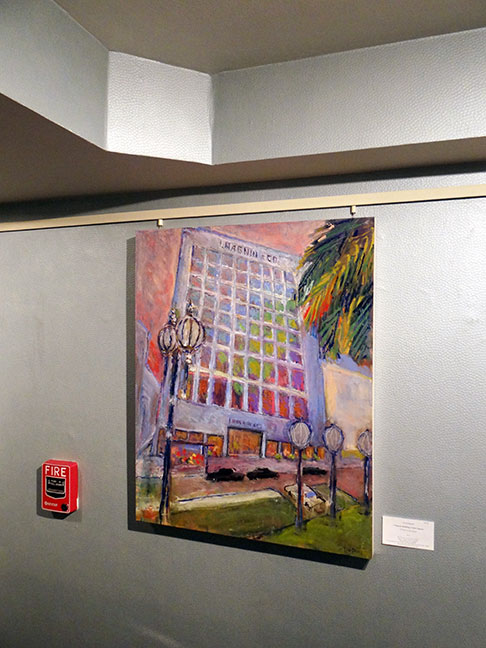 San Francisco landmarks painted by David Barnett.


Circumstance - David Barnett art show at Hotel Triton.


***
Italian Cultural Institute: Vico Magistretti.
Design companies: Artemide, De Padova, Flou, Oluce, Schiffini.
Comment by AB: In the gallery, a survey of work by Italian architect and designer Vico Magistretti (1920-2006) consists of functional objects as well as a display of sketches, drawings, notes, photographs and letters from his archives, Fondazione Studio Museo Vico Magistretti. Upstairs is a panel discussion on Italian Architecture of the Third Millennium, new ways of designing and building places, projects and spaces. FYI, the Italian Cultural Institute offers ample opportunities to enjoy all the arts-- visual art, design, music, performance, architecture, literature, and more. Get on their email list.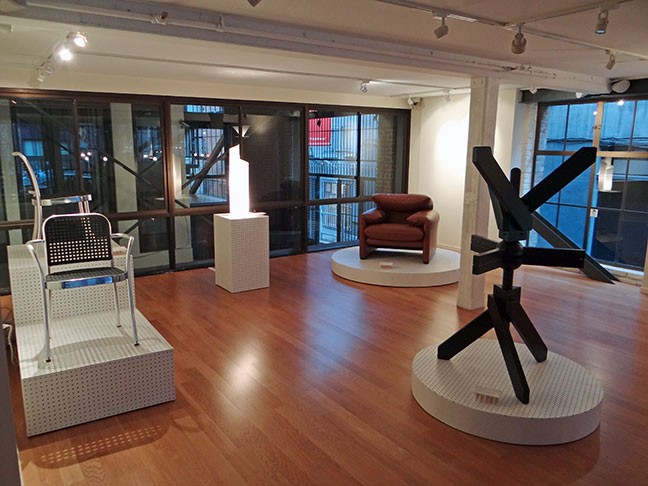 Decorative arts designed by Vico Magistretti at the Italian Cultural Institute.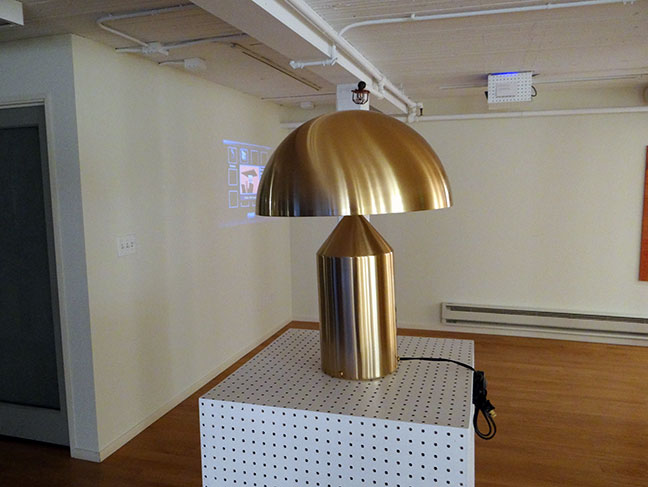 Vico Magistretti table lamp designed for Oluce, 1977.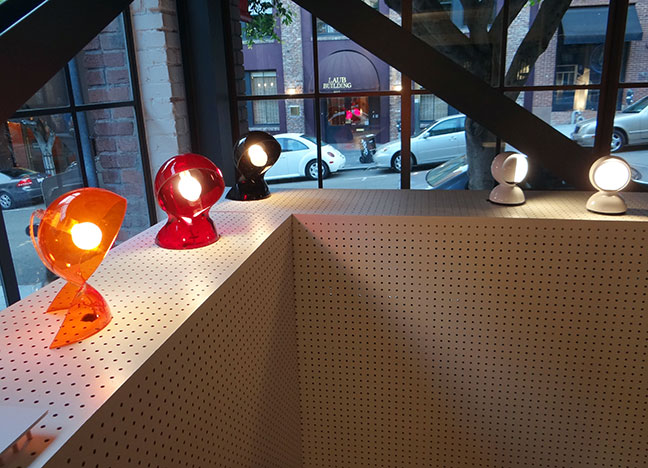 Vico Magistretti designs for Artemide, 1965.


Floor lamp designed for Oluce by Vico Magistretti design, 1979.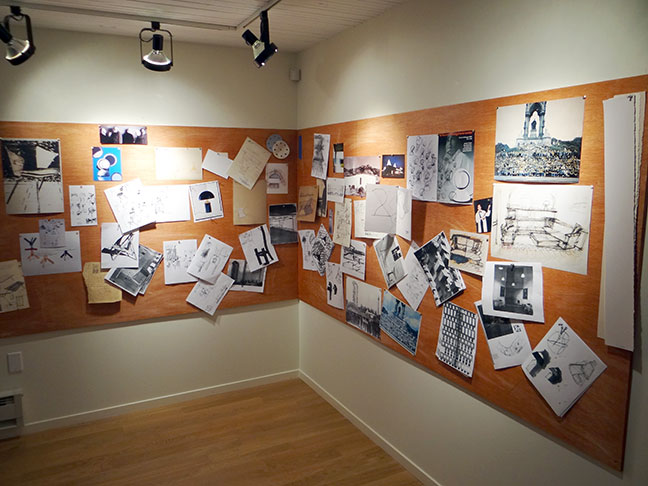 Working drawings and related papers from the Vico Magistretti archives.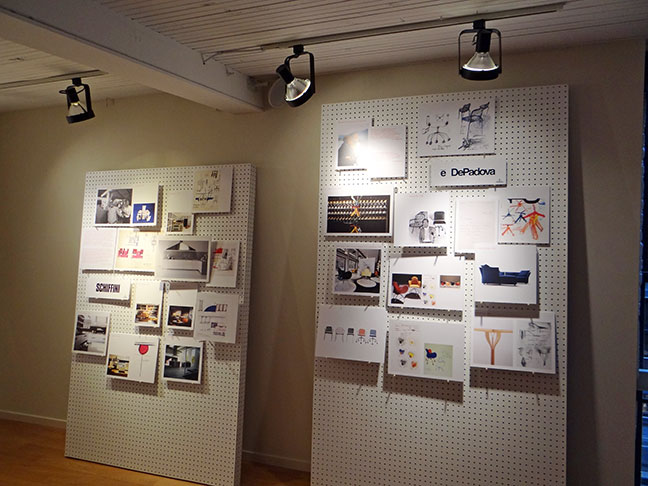 Working drawings and related papers from the Vico Magistretti archives.


***