***
Wilbur Hot Springs: California outback, here I come.
Comment by AB: Even I need a break every once in a while (all that art and cheese wears a dude out) and what better place to take it than Wilbur Hot Springs. It's way off the grid with fabulous hot and cold springs bubbling up out of the earth, and the best part? It's relaxing beyond beyond. I always take some work along with me, ever playing the catch-up game. I always end up getting absolutely none of it done, and it's always just fine with me. That's the magic of this place. You truly leave reality as you know it behind. Wanna see what I'm talking about? OK. Here....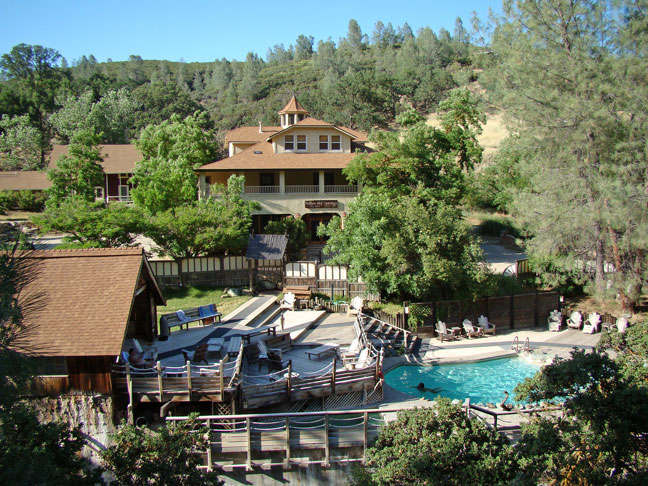 View of Wilbur Hot Springs hotel, hot baths, cold pool.


View of pool and bath house from the creek.


Same view again plus the hotel, taken from slightly up the hill.


Entrance to the pool and baths - Wilbur Hot Springs, California.


Inside the bath house-- the hot baths.


Wilbur Hot Springs hotel from the dirt road.


Hotel veranda (you'll want to spend time here).


The main dining room - Wilbur Hot Springs hotel.


Wanna take a hike? OK. We'll go to Sarana Miller's yurt.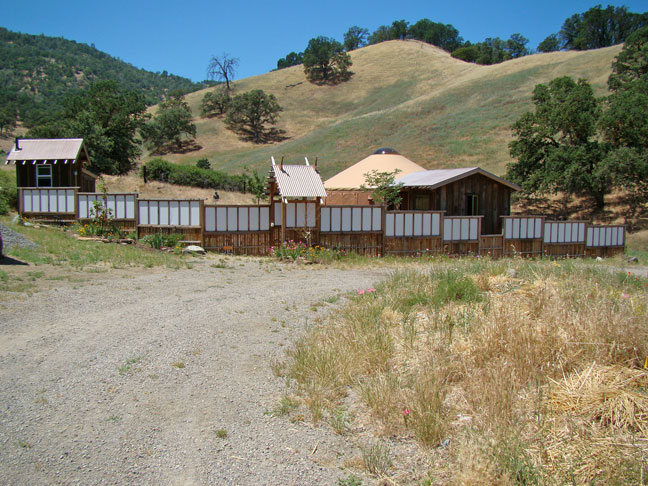 Yurt alert.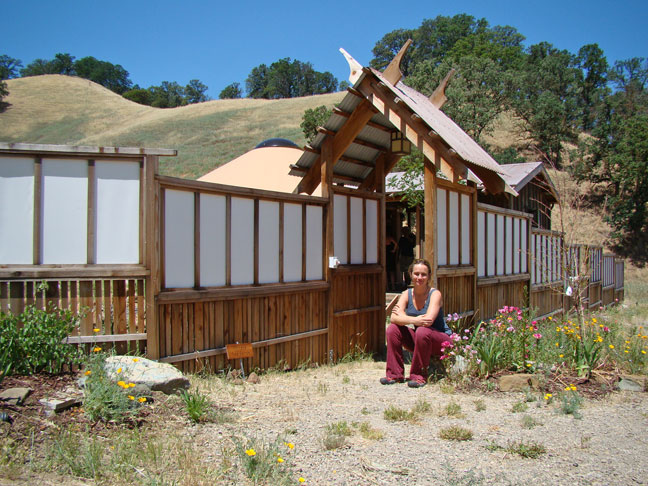 Hey-- Sarana's here to greet us. Hi Sarana!
(She teaches yoga at Wilbur & elsewhere.)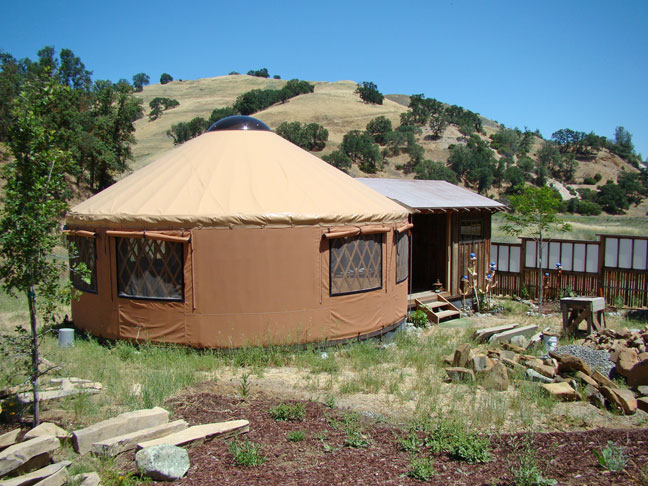 Nice view. True country living, sort of. I'll show you why...


The kitchen (not so country anymore, is it?).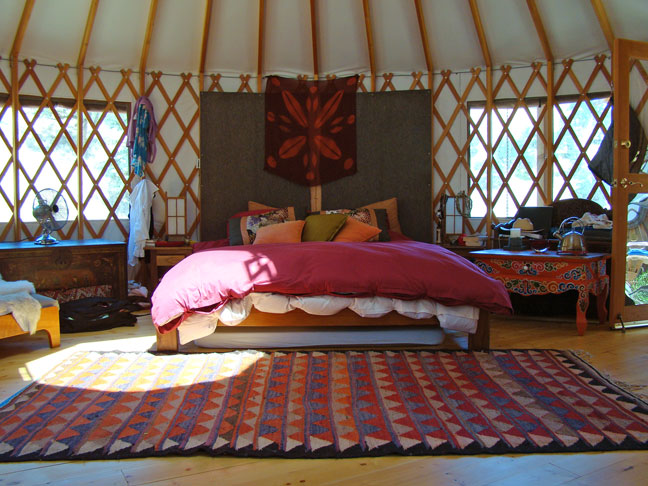 Another interior view. Nice.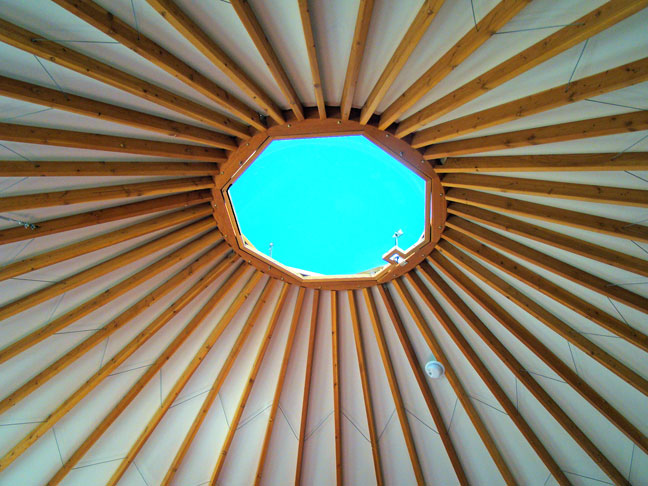 Lying on the bed looking up. That's it for now. See you back in SF.


***