***
Hashimoto Contemporary: Erik Jones - Motion.
Comment by AB: Erik Jones overlays photorealistic portraits of simmering sirens with colorific bands of abstraction. Just for good measure, he throws in a skull. Nicely done.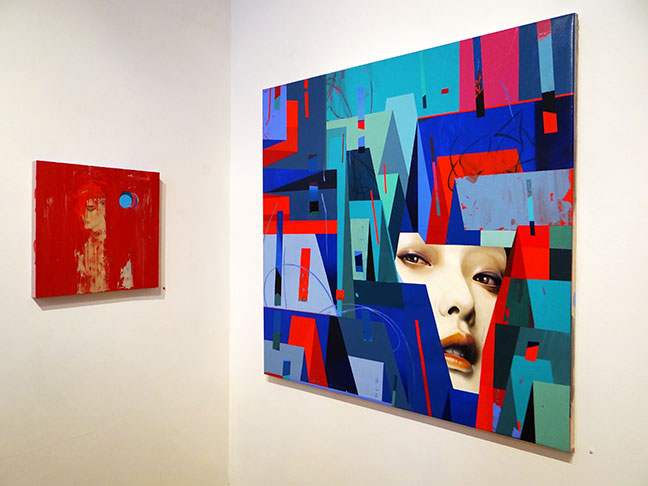 Art by Erik Jones at Spoke Art Gallery.


Art by Erik Jones.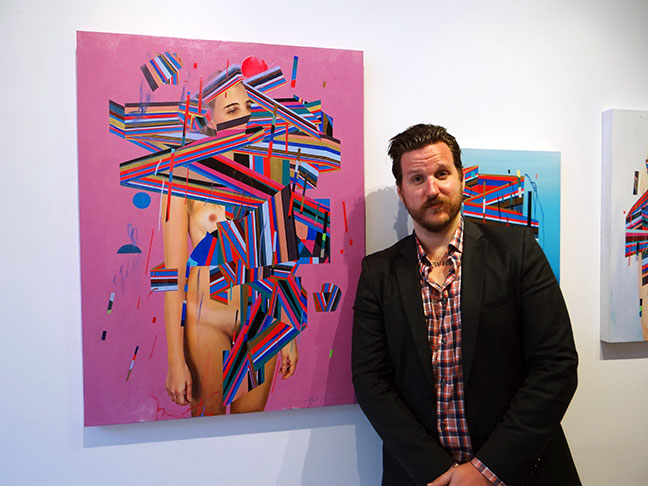 Erik Jones and his art at Spoke Art Gallery.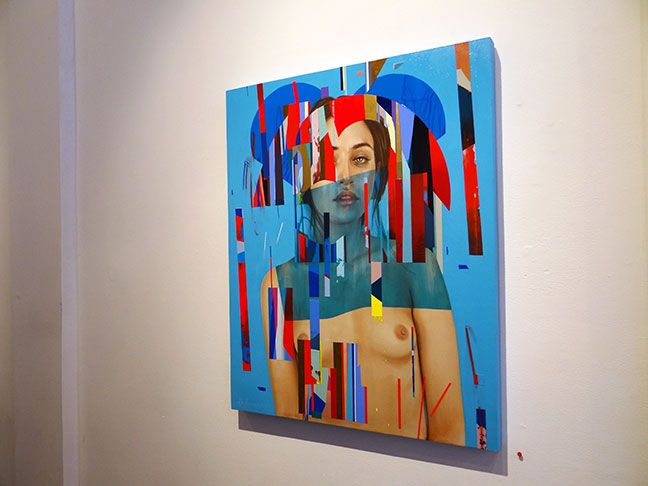 Art by Erik Jones.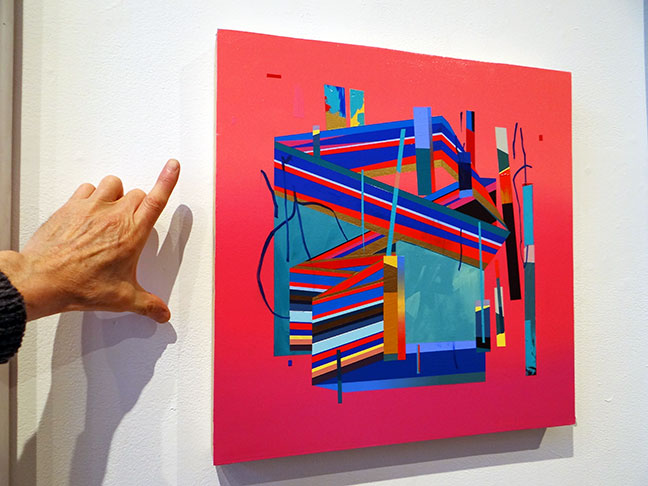 Erik Jones art closer.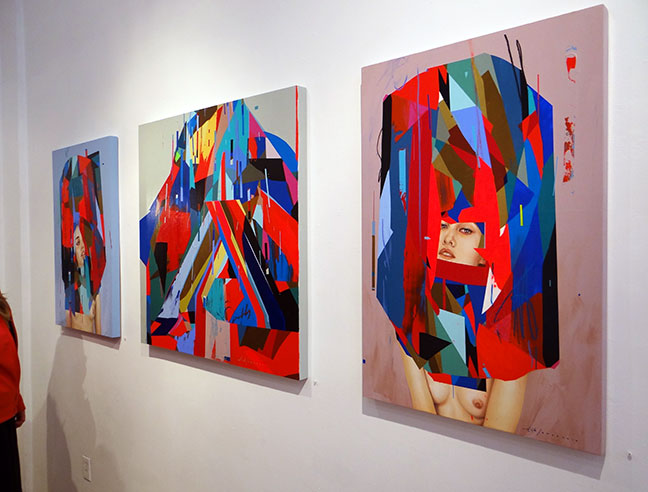 Art by Erik Jones.


Erik Jones art.


Attendance figures - Erik Jones art show at Spoke Art Gallery.


***
Spoke Art Gallery: Quentin vs Coen.
Artists: Sherif Adel, Derek Ballard, Oliver Barrett, Joshua Budich, Sandi Calistro, Tracie Ching, Dan Christofferson, Craig Church, Ben Clarke, Nick Comparone, Ken Davis, Tim Doyle, Matt Dye, Jason Edmiston, Anarkitty, Veronica Fish, Sam Gilbey, Ian Glaubinger, Gene Guynn, Sam Ho, Christine Hostetler, Primary Hughes, Tim Jordan, Alex Kirzhener, Cuddly Rigor Mortis, Doug LaRocca, Nan Lawson, Tula Lotay, Steve Mac Donald, Dave MacDowell, Tim Maclean, Adam Maida, Crowded Teeth, Scott Mitchell, David Moscati, Joemur, Johannah O'Donnell, Rich Pellegrino, Joel Daniel Phillips, Michael Ramstead, Fernando Reza, Jesse Riggle, Jermaine Rogers, Cuyler Smith, Peter Strain, Meghan Stratman, Maria Suarez-Inclan, Geoff Trapp, Justin VanGenderen, John Wentz, Bruce White, Bec Winnel, Kate Zambrano.
Comment by AB: Scads of artists pay their respects to the accomplishments of Quentin Tarantino and the Coen Brothers in paintings, sculptures, limited edition screen prints and digital prints. Memories artified and immortalized are what's for sale here. So is it better to riff on what's already happened or postulate on what's yet to come? In other words, would you rather be a seer or a raconteur? The raconteurs make their case here. For you fans of the past whow are lukewarm on the future, this show's for you.
Art by Gwendolyn (Pussy Wagon) & Tim Maclean (right) at Spoke Art Gallery.


Six portraits, left by Tim Doyle - two, right by Greg Gossel.


Four larger portraits by Oliver Barrett.


Art by Killer Napkins.


Jason Edmiston art, right.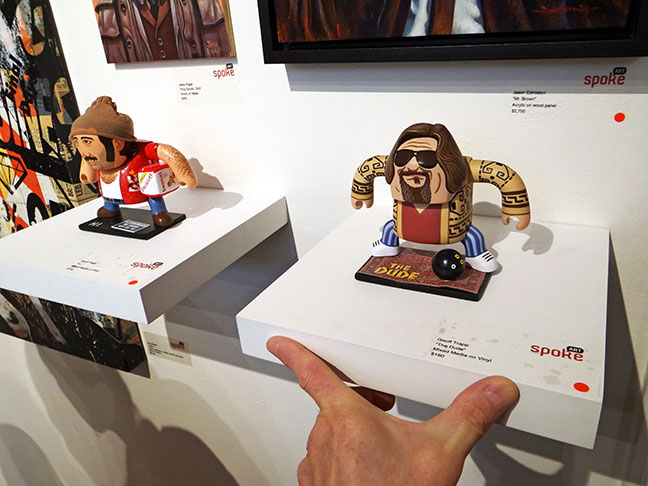 Sculptures by Geoff Trapp.


Portraits on black by Bruce White.


Yellow framed art by Derek Ballard - three finger portrait by Scott Mitchell.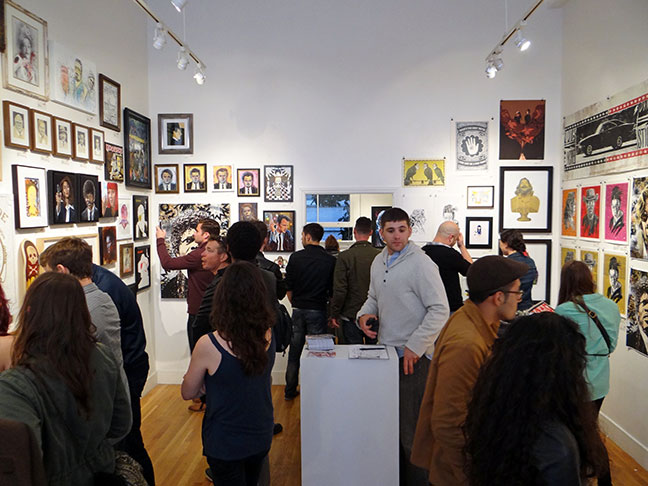 Situation - Quentin vs Coen group show at Spoke Art Gallery.


***
The Emerald Tablet: The Spirit Show. Curated by Akira Beard.
Artists: Yunsung Jang, Chessin Song, Michael Angelo (Michaelangelo), Chris Conroy, Della Heywood, Emiliana Henriquez, Emilee Arter, Emily Lounsbury, Zio, Mark Campbell, Neal Hilo, Christopher Jernberg, Jakob Kobrin, Jazmin Zeinal, Lucia Daprano, Dominic, Sergio Santurio, Audi, Lapo Guzzini, Romanie Sanchez Smele, Akira Beard.
Comment by AB: San Francisco is still one of the best destinations on the planet, possibly the best, if your agenda includes getting in touch with your metaphysical essence. It's not always about the grossly overrated five senses, is it? Of course not. There's way more to it than that.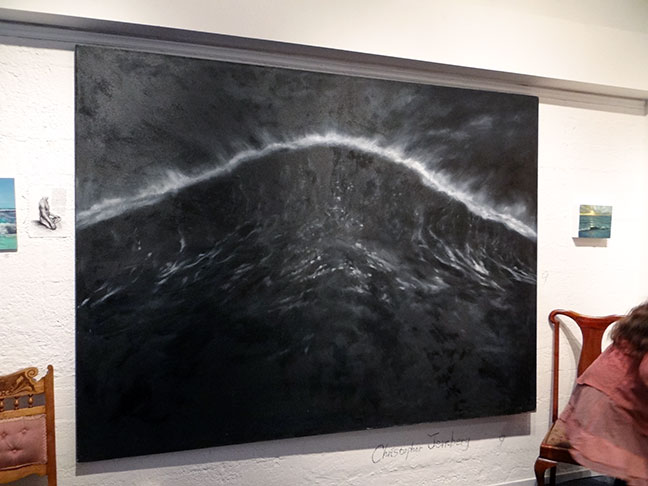 Big wave art by Christopher Jernberg at The Emerald Tablet.


Wall of art by Akira Beard.


Akira Beard art in above image closer.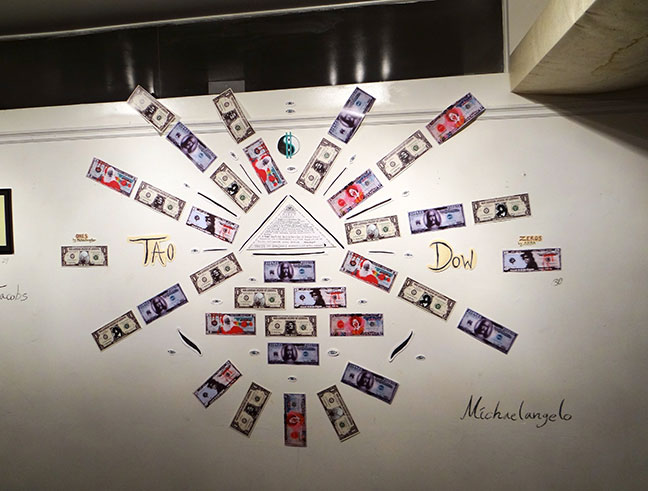 Monetary art by Michael Angelo.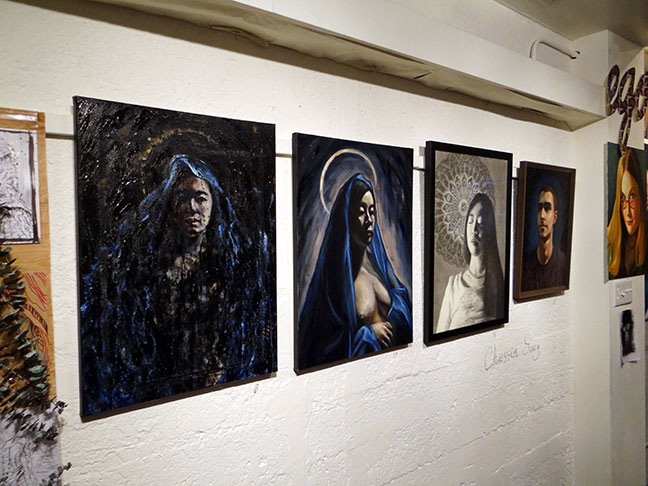 Portrait art by Chessin Song.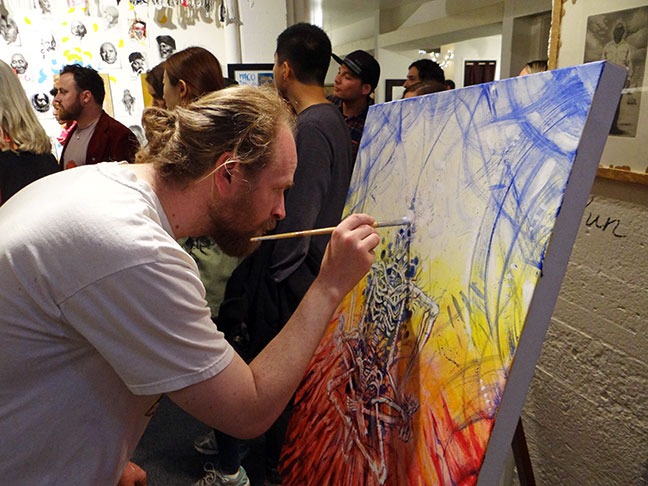 Live painting at The Spirit Show - group show at The Emerald Tablet.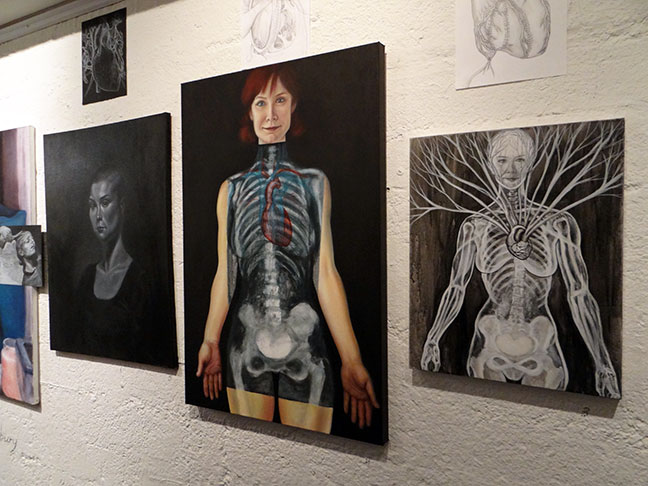 Emily Lounsbury art.


Meditative music & art by Jakob Kobrin at The Emerald Tablet.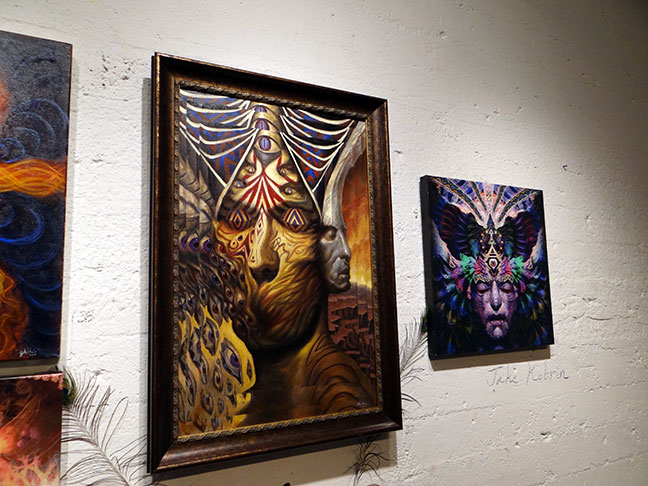 Art by Jakob Kobrin in above image closer.


***