***
The McLoughlin Gallery at Code & Canvas: Code, Canvas, Chow Pop-up.
Artists: Daniel Healey, Ah-Young Jeon, John Waguespack, Cosimo Cavallaro.
Comment by AB: Day two of this two-day event presents a panel discussion convened to explore relationships between art and technology. The art on display is courtesy of The McLoughlin Gallery. For those of you keeping score at home, Code & Canvas "is a tech-art collective featuring artists' studios side-by-side with tech spaces... dedicated to the creation that stems from the intersection of art and technology and whose aim is to bring artists and creative scientists together in order to foster community and harness creativity." Sounds good to me... an art-positive work and exhibition space worth checking out.
Convocation on art-meets-tech at Code & Canvas c/o The McLoughlin Gallery.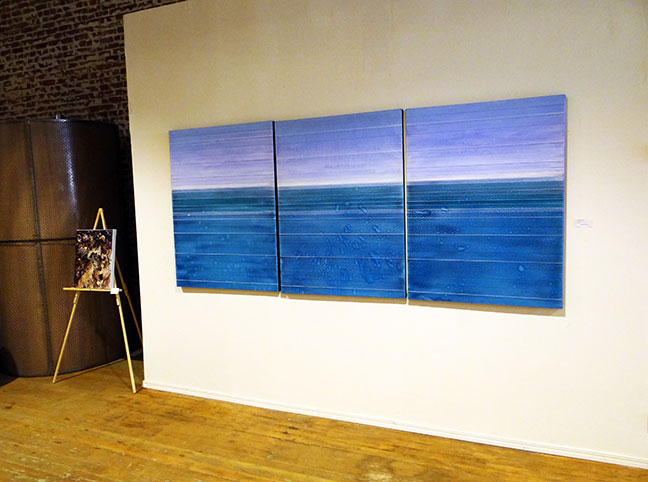 L-R, art by Daniel Healey & John Waguespack.


L-R, art by Ah-Young Jeon & John Waguespack.


Melted toy car art by Ah-Young Jeon c/o The McLoughlin Gallery.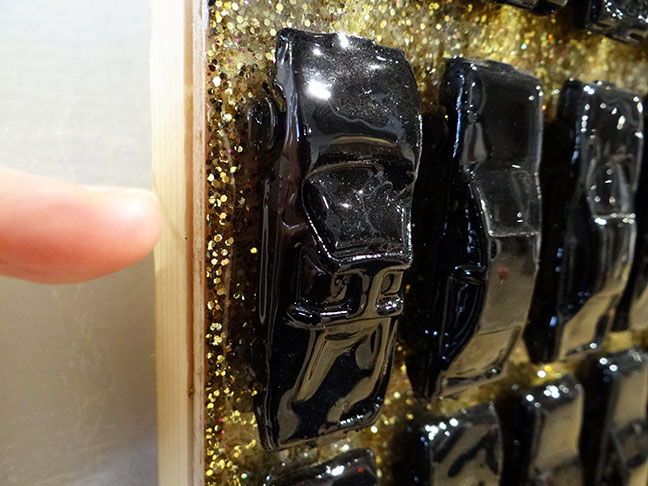 Pinkie cam detail of melted toy car art in above image.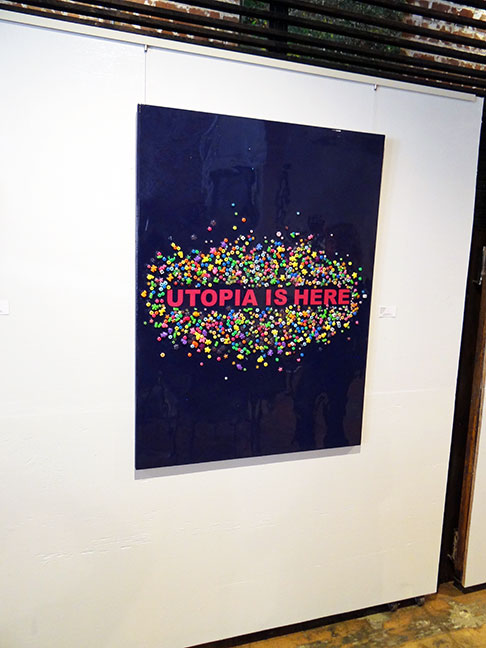 Art by Ah-Young Jeon.


Code & Canvas art/tech space from above.


Both levels of Code & Canvas space - maybe you can show there.


***
Adobe Books & Backroom Gallery: Adobe Books 1st Birthday Party and 25th Anniversary; Survival Adaptations.
Artists: Tana Quincy Arcega, Allie Blanchard, Jon Gourley (w/Alice Shintani), Tom Loughlin, Masako Miki, Heather Murphy, Michelle Ramin, Merav Tzur, Crystal Vielula.
Comment by AB: It's a combination 25th Anniversary party for the Adobe Bookshop in all its various incarnations, a 1st Birthday party for Adobe at its current location, a group art show in the Backroom Gallery and a pre-birthday party for founder Andrew McKinley who's all dolled up in a Warhol wig for the occasion. The Survival Adaptations show is all about artist strategies for surviving in a rapidly changing San Francisco.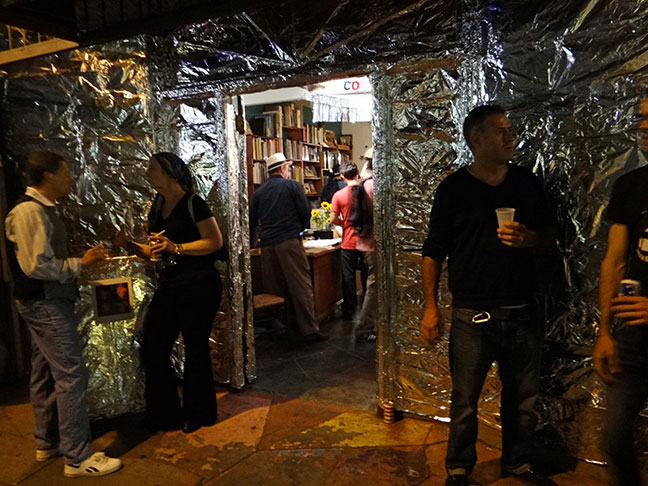 Here we are - a night of celebration at Adobe Books & Backroom Gallery.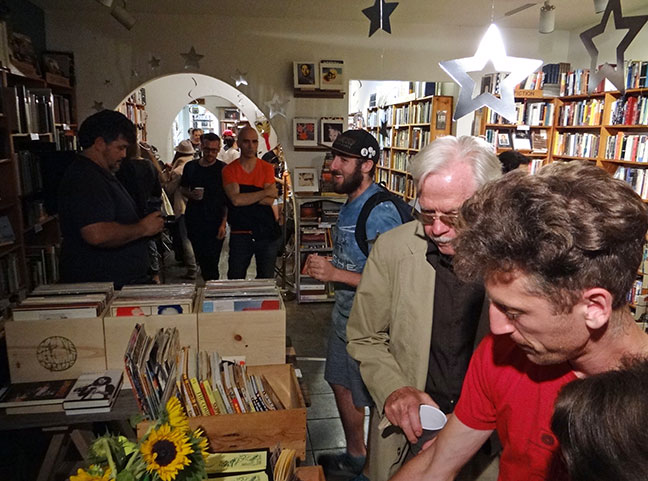 Revelers abound.


Your host with the most - Emcee Progenitor, Andrew McKinley.


Good lookin' piece of assemblage in the rear hallway.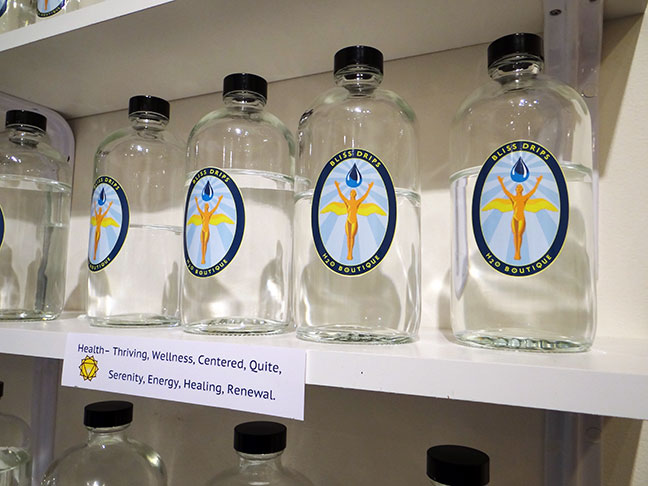 Complimentary samplings of Bliss Drips elixirs - designer water.


Biss Drips advocates getting the word out to the masses.


Art at the Survival Adaptations group show.


Diminutive art from Survival Adaptations.


***