***
Varnish Fine Art: Cocktail Party & Special Announcement.
Comment by AB: Varnish Fine art announces that they will be closing their gallery, working from an office, and moving their operations primarily online. They will also be curating periodic site-specific shows at various locations around The City. A glimpse of the art world future? We shall see.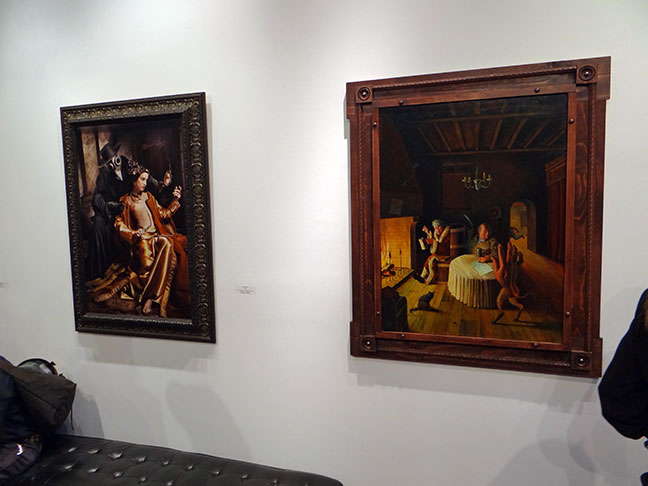 Art by Ransom & Mitchell (left) - Mike Davis (right) at Varnish Fine Art.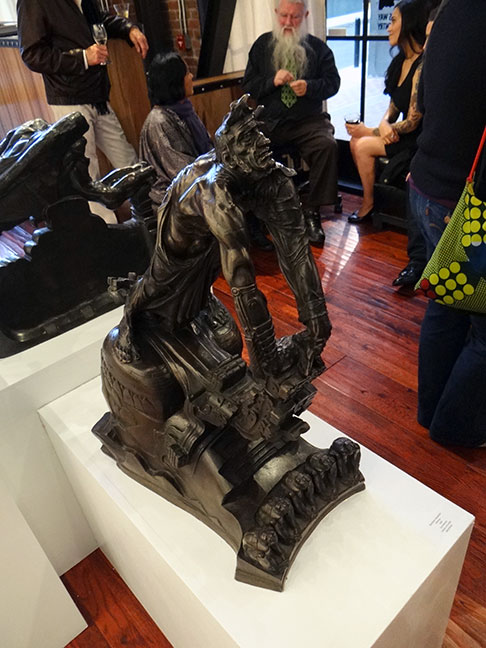 Sculpture by Stanislav Szukalski.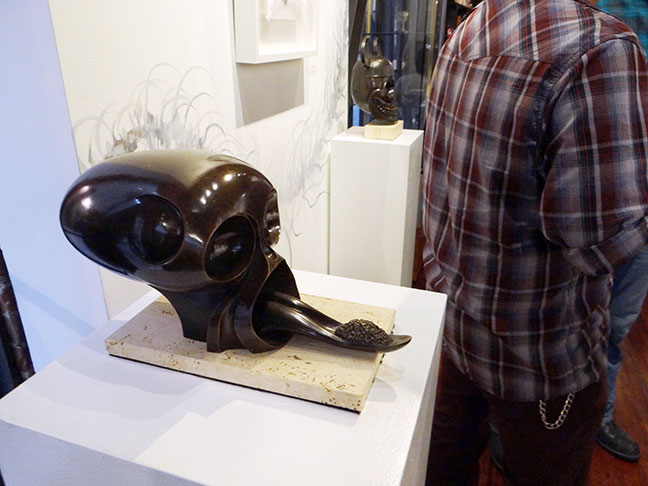 Sculpture by Ron Garrigues.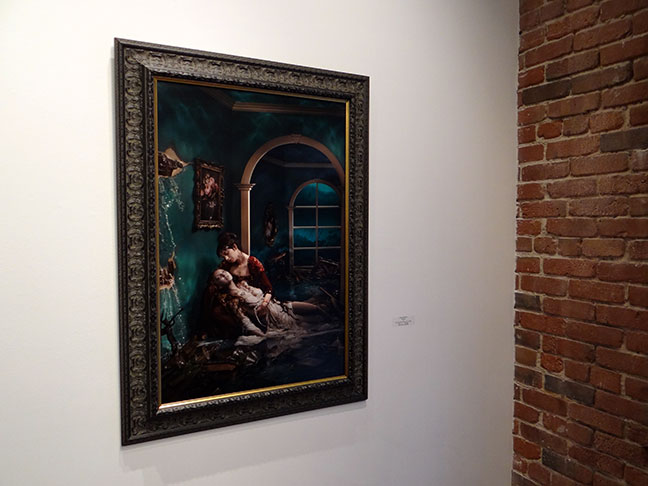 Ransom & Mitchell art.


Ron Turner (center) discourses on various art-related topics.


Bye-bye physical gallery space & off to the Internet for Varnish Fine Art.


***
Et al. Gallery: An exhibition which comes and goes as it pleases.
Artists: Sean Talley, Laurie Reid, Claire Nereim, Rick Bahto & Julia Holter.
Comment by AB: Yet another cryptic experience courtesy of the folks at Et al. Gallery featuring sneaky sculpture by Laurie Reid, graphite on paper and sculpture by Sean Talley, video art by Rick Bahto & Julia Holter and more. According to the testimony, this show "drifts into view in the gaps between other programs and may hide, linger, and/or reemerge. It appears often only from a certain angle like a single frame in a lenticular or the screen of an ATM. It is lithe and unrooted." I rest my case.
Sculpture by Laurie Reid at Et al. Gallery.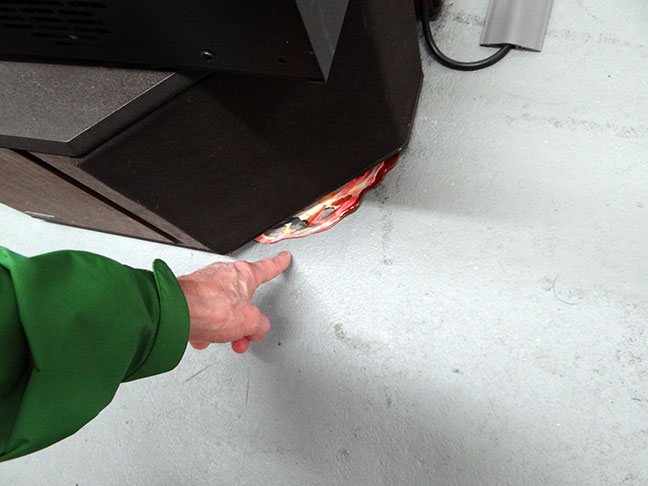 Sneaky art by Laurie Reid.


Laurie Reid and associate at her Et al. Gallery art show.


Art by Laurie Reid (dehumidifier not included).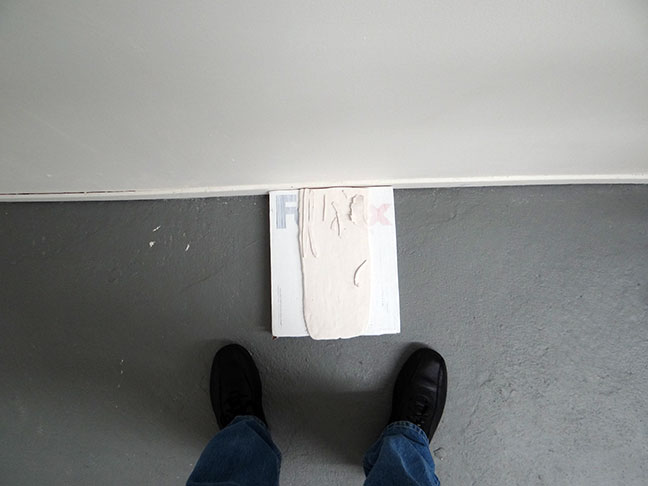 Repurposed FedEx box art by Laurie Reid.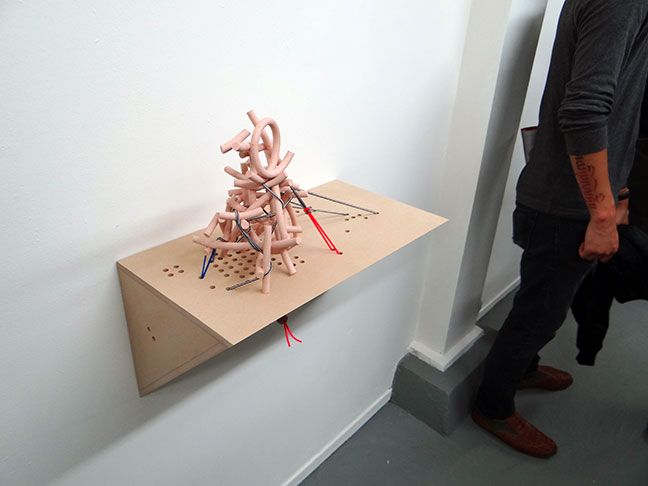 Sculpture by Sean Talley (kinda like it).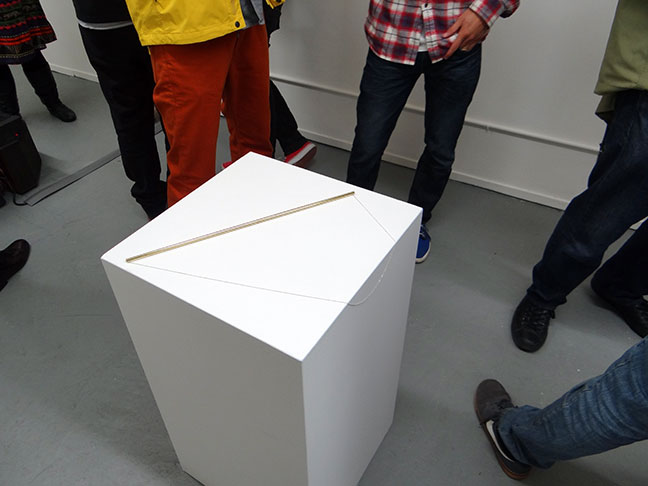 Art by Claire Nereim.


Film transposed to video by Rick Bahto & Julia Holter.


Attendance figures - group art show at Et al. Gallery.


***
Live Worms Gallery: Honoring Kids at the Shipyard.
Artists: Elly Simmons, Rhonel Roberts, Albarto Ybarra, Paul Gibson, Brian Moore, Stacey Carter.
Comment by AB: Six artists with Hunters Point Shipyard art studios put on a 2-day fundraiser in support of art programs and classes for children who live in the Hunters Point area.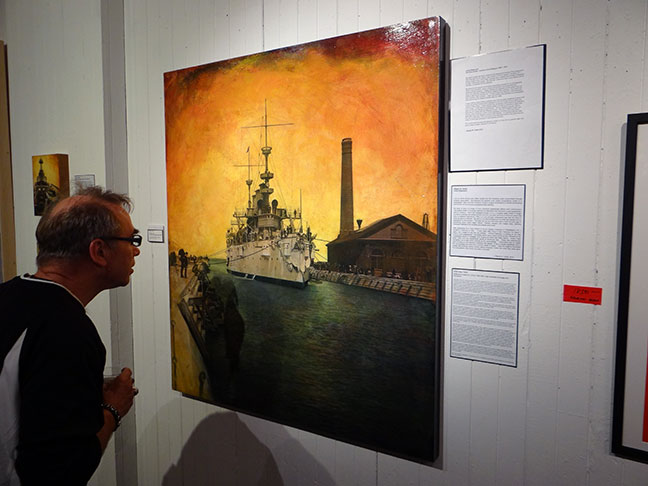 Art by Stacey Carter at Live Worms Gallery.


Art by Rhonel Roberts.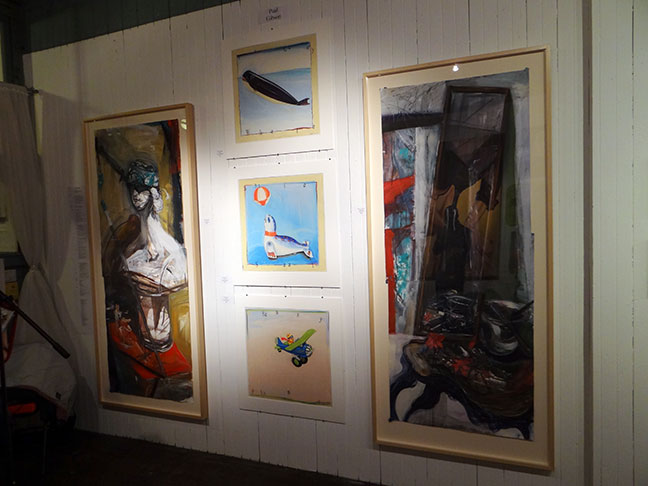 Art by Paul Gibson.


Unsettling clown art by Brian Moore.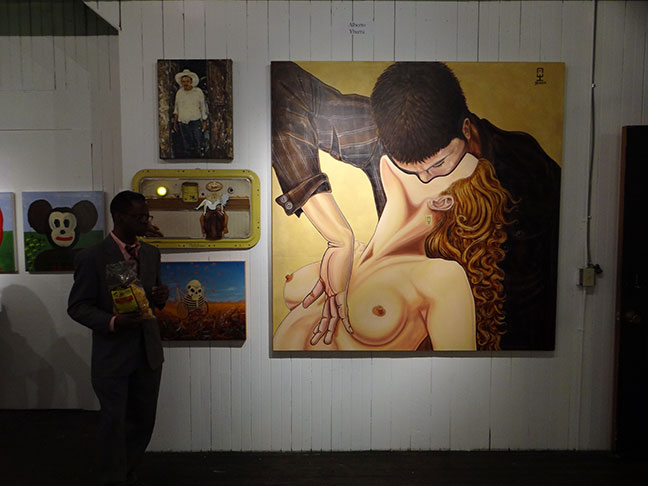 Art by Albarto Ybarra.
(Not sure what it is, but glad I wasn't there when it happened.).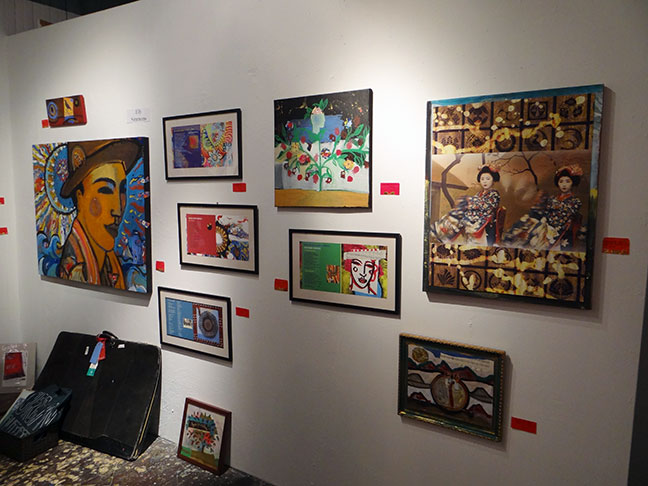 Elly Simmons art.


Accordion-wielding chanteuse - she's good.


Head count - group art show at Live Worms Gallery.


***