RAYKO PHOTO

07.28.10

(with assistance from Clare Coppel and RWM)


***
RayKo Photo Center: (Por)trait Revealed.
Artists: Mark Menjivar, Fritz Leidtke, Carlos Da Silva, Cynthia Morgan Batmanis, Darcy Rogers, Kristin Delzell, Carlos Loret de Mola, Aline Smithson, Philipp Striebe, Gabriela Hasbun, Kirk Crippens, many more.
Review by Clare Coppel: A wide variety of portrait photography by a select group of over 60 international photographers is on exhibit here at RayKo Photo Center-- a juried exhibition (Por)trait Revealed (July 28-Sept. 10). Featured artists Mark Menjivar and Fritz Liedtke take a look at people and food from different perspectives-- Liedtke with his series of portraits of people who have suffered from eating disorders, and Menjivar with his larger than life pictures of the interiors of refrigerators as windows to the soul.
Review by RWM: Amazing collection of portraits conveying all manner of personages, messages and ideas. Depicted here are all manner of moods and reflective and contemplative demeanors. There is the memorable image of an empty bed by Kirk Crippens, a portrait of whoever last spent time beneath those covers. So many personalities on display, but maybe missing are the infinite candid shots taken by iPhones everywhere which remind of an Orwellian world. Not all that long ago, one could practically precipitate an incident by simply looking at a stranger too long. Nowadays, one need worry more about a complete stranger, entirely without journalistic qualifications, stealing their image and posting it online for all the world to see. Dossiers of intrusive or inappropriate portraiture are nearly impossible to search in the deluge of posted photos, and may indeed never be found by those who did not give permission to have them either taken or posted in the first place.
Carlos Loret de Mola & self-portrait, upper right (image c/o Clare Coppel).


Kristin Delzell & photo, Round Table (image c/o Clare Coppel).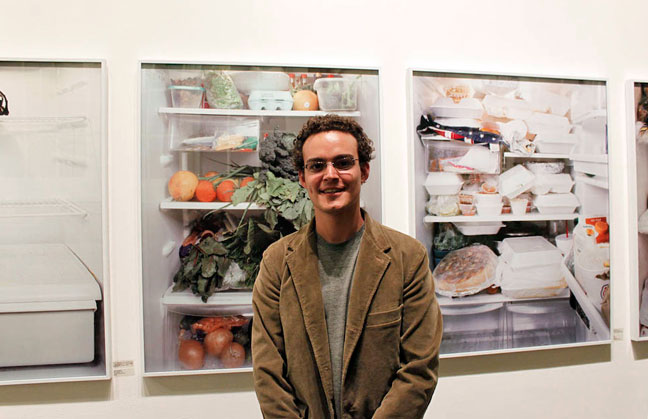 Mark Menjivar & photos from You Are What You Eat (image c/o Clare Coppel).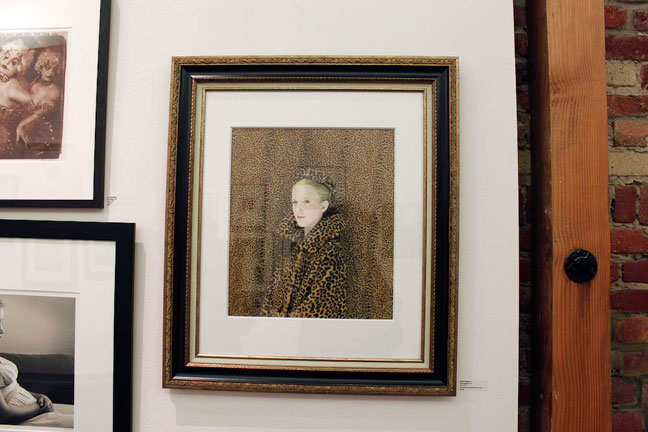 Photography by Aline Smithson, Fur 3/25 (image c/o Clare Coppel).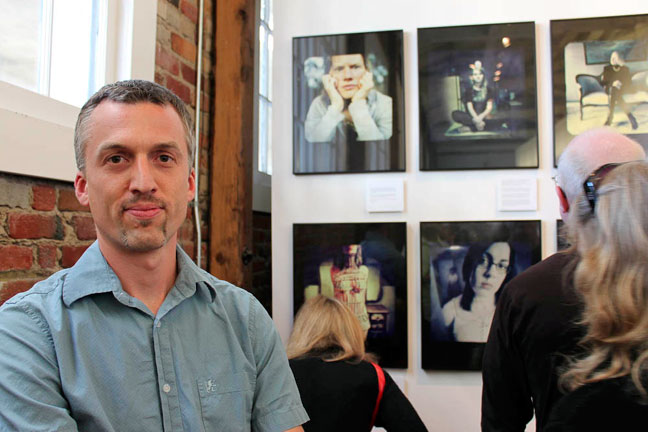 Fritz Liedtke & photo, I've Seen Thinner (image c/o Clare Coppel).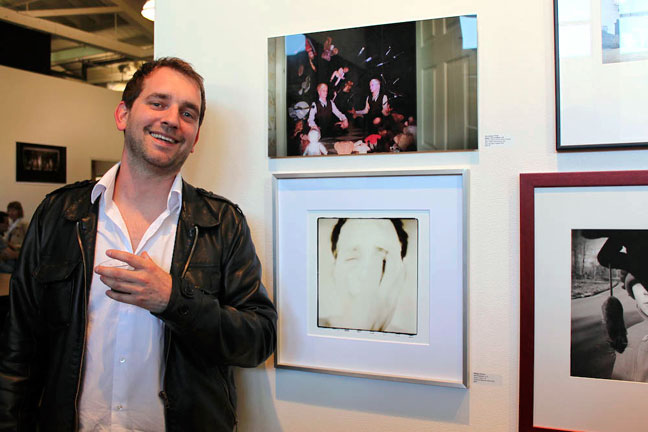 Philipp Striebe & photo, Agony Figure #3, (image c/o Clare Coppel).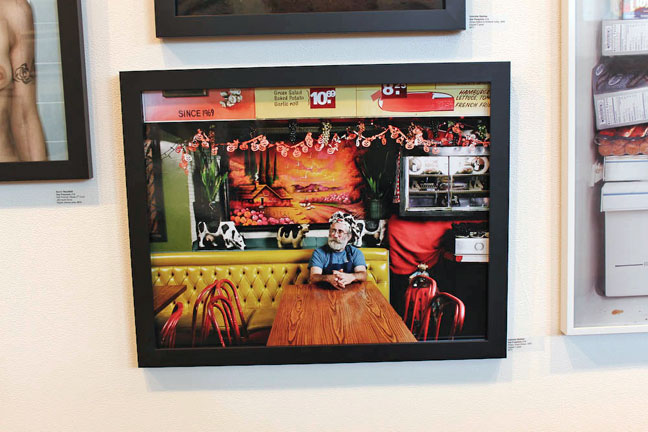 Gabriela Hasbun photography, Palace Steak House (image c/o Clare Coppel).


Photo by Kirk Crippens (center)- Best of Show award to image on immediate left.


Photographer Kirk Crippens.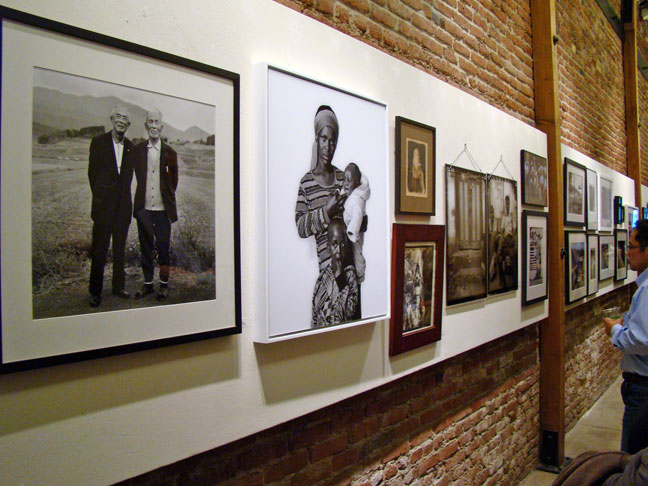 The basic idea - Portrait show at RayKo Photo Center.


***