667 SHOTWELL - MOHOLY GROUND

07.31.10


***
667 Shotwell Gallery: Owl Cave.
Comment by AB: The agenda unfolds as follows... Owl Cave is selling artist books and related materials in the front room. In the bedroom, enjoy Brian Moran and Elliot Dodd's campy 2008 film, Blue Acid City, and in the living room, enjoy a video survey of 667 Shotwell high points including artist videos and miscellaneous monkey business from archives assembled over the past 9 years.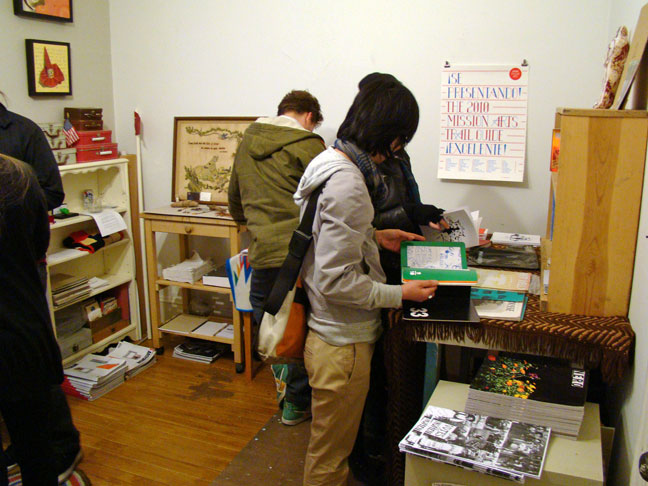 Owl Cave books for sale.


Owl Cave artist books closer.


One more from Owl Cave books and more.


Vintage 667 Shotwell footage stars Chris Sollars and associate.


Blue Acid City plays in la chambre a coucher.


***
Addendum:
Moholy Ground Magazine fundraiser at 148 Townsend Studios.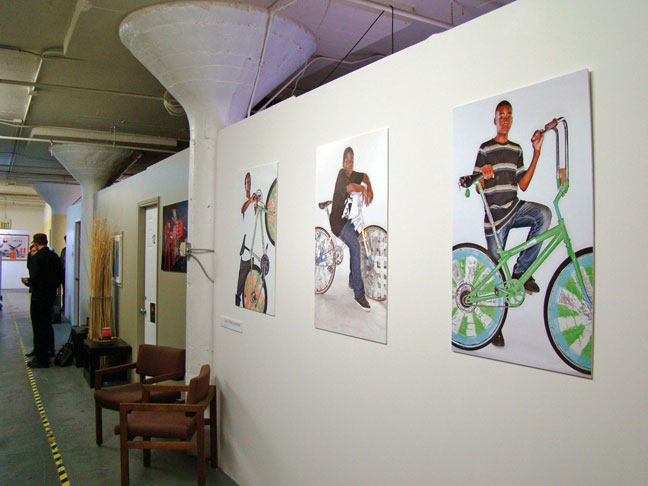 Hallway view at 148 Townsend Studios.


A little black & blue bathroom humor at 148 Townsend Studios.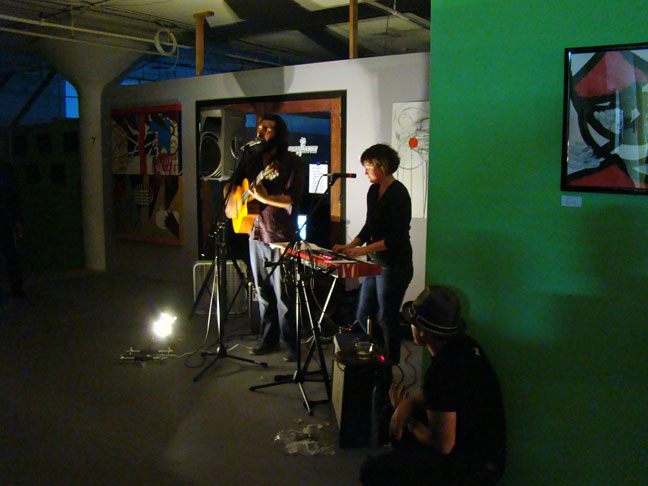 Tunes by Tim Cohen of the Fresh & Onlys - Moholy Ground fundraiser.


***