ANDREA SCHWARTZ - PROPELLER

(with assistance from RWM)

08.04.10


***
Andrea Schwartz Gallery: WHAT? Guest curated by Danielle Steel.
Artists: Seamus Conley, Eric Michael Corrigan, Mitch Jones, Daniel Anhorn, Dana DeKalb, Gordon Smedt, Paul Gibson, more.
Review by RWM: A lot of "What" depicted here-- people, objects, clothes, but also abstraction. The art forces us to look and ask by not providing easy clues to its meaning. What do the dresses in Purple, Yellow, and Green leave out? What should we make of these street lights? There is also a Superman T-shirt for youngsters. One may infer, one will find art, but do not expect easy shared meanings.
Comment by AB: Artists riff on the essence of the word "What" with results encompassing a boundless range of interpretations from "What is the meaning of life?" to "What's that you have in your hand?" Author and collector Danielle Steel, high priestess of popular romance, curates the show.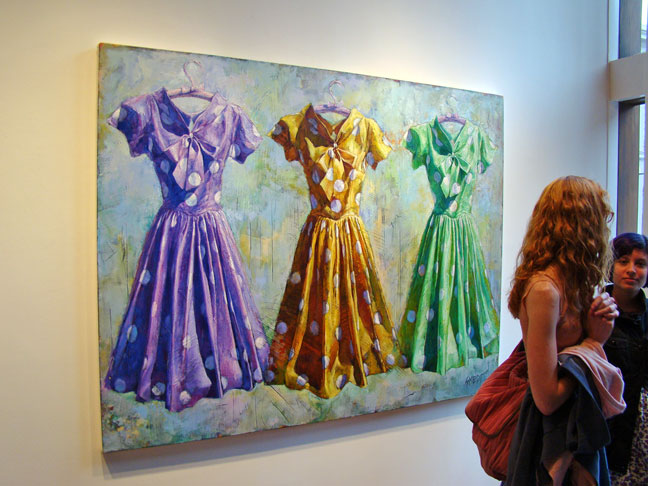 Art by Gordon Smedt.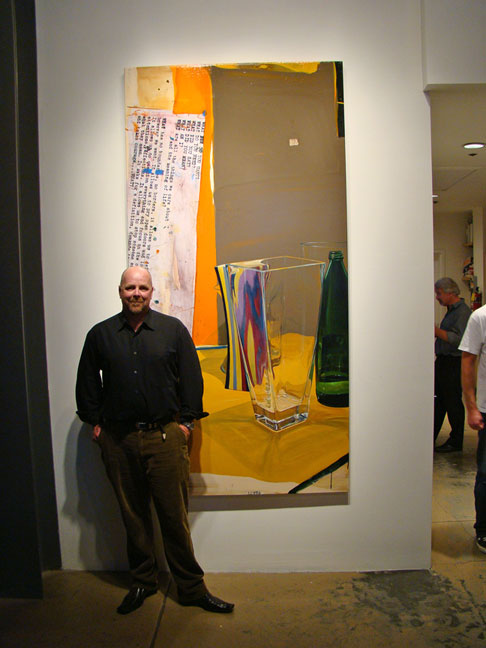 Paul Gibson and his art.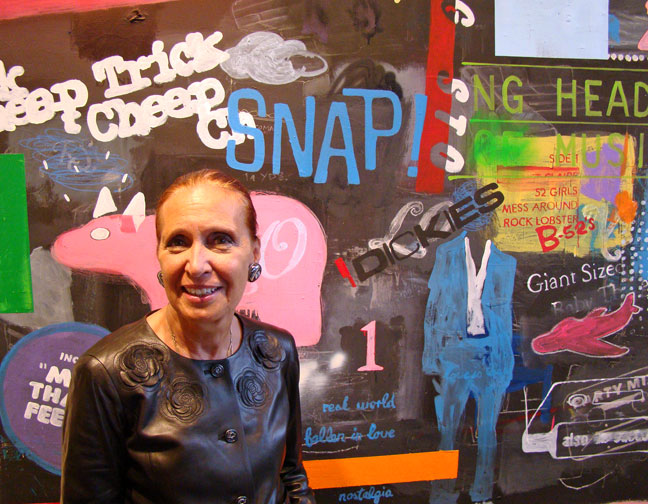 Exhibit curator Danielle Steel (art by Eric Michael Corrigan).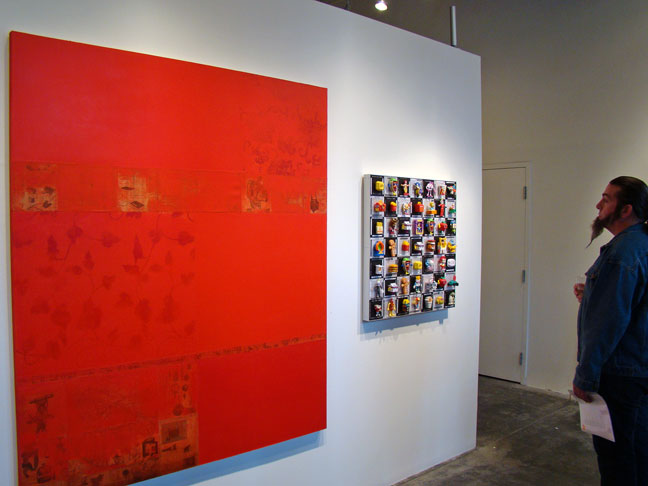 Art by Mitch Jones, left - John Kuzich, right.


Detail of art by John Kuzich in above image.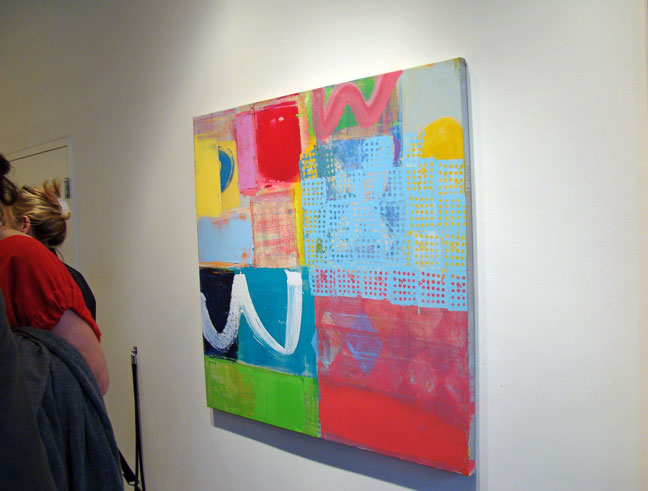 Art by Eric Michael Corrigan.


John Kuzich art.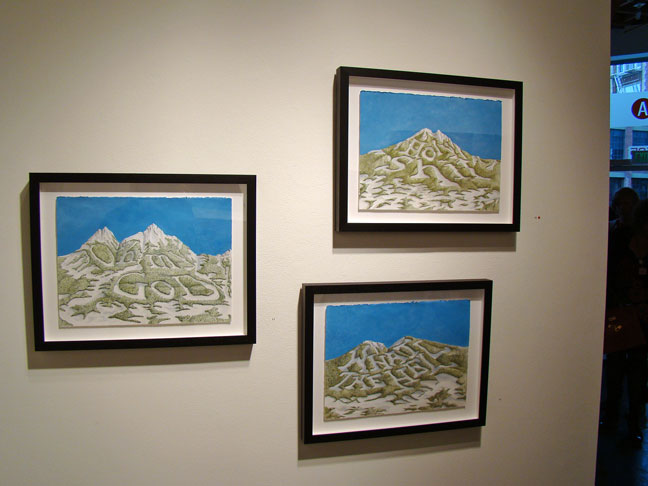 Art by Daniel Anhorn.


Connoisseurs peruse related literature.


Attendance figures.


***
Propeller: Alex Garcia - Contrast in Texture.
Comment by AB: You might call Alex Garcia's precision geometric art "furniture you can hang on your wall." So deftly assembled, you can hardly believe it was ever in pieces. Good stuff; check it out.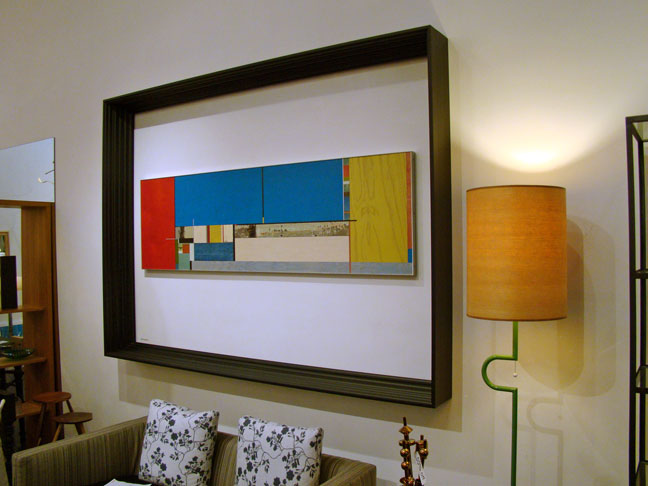 Art by Alex Garcia.


Alex Garcia art closer (nicely done).


Art by Alex Garcia.


Propeller interior - artist Alex Garcia, center.


***