SANDRA LEE - SFMOMA - SOMARTS - HOTEL BIRON

08.12.10

(with assistance from RWM)


***
Sandra Lee Gallery: Jeffrey Palladini - Recent Works.
Review by RWM: Figures without faces still manage to tell stories and evoke emotions. We get caught in the narratives of our imaginations. Postures suggest all manner of outcomes. Looking vaguely like comic strip panels, the blocks of color in the backgrounds become part of these abstracted realities. The featureless figures appear to have more than a little psychological baggage; perhaps they can take some of yours into their indeterminate minimalist spaces.
Art by Jeffrey Palladini.


Jeffrey Palladini art in above image closer.


Art by Jeffrey Palladini.


Jeffrey Palladini art (the family that texts together...).


Art by Jeffrey Palladini at Sandra Lee Gallery.


***
San Francisco Museum of Modern Art: Mark Ryden Book Signing.
Comment by AB: Mark Ryden signs copies of his new book, The Snow Yak Show (Last Gasp, San Francisco, 2010, hardcover, 11 by 14 inches, 68 pages, illustrated, $28), and other of his books here tonight. Business is brisk; he can hardly sign fast enough to gratify the robust turnout of devotees. Special appearance by the Anarchist Ice Cream Truck out front.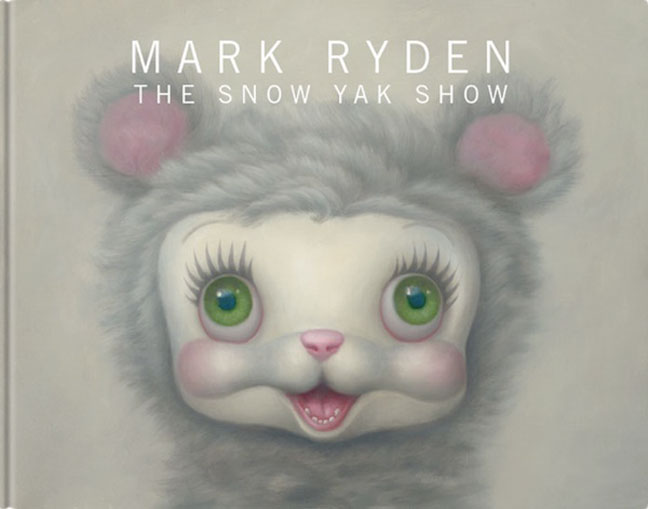 Guest of honor-- The Snow Yak Show by Mark Ryden.


Mark Ryden book signs for the fan base.


Mark Ryden prepares to sign yet another copy of The Snow Yak Show.


Last Gasp godfather Ron Turner looks on with KNTV reporter.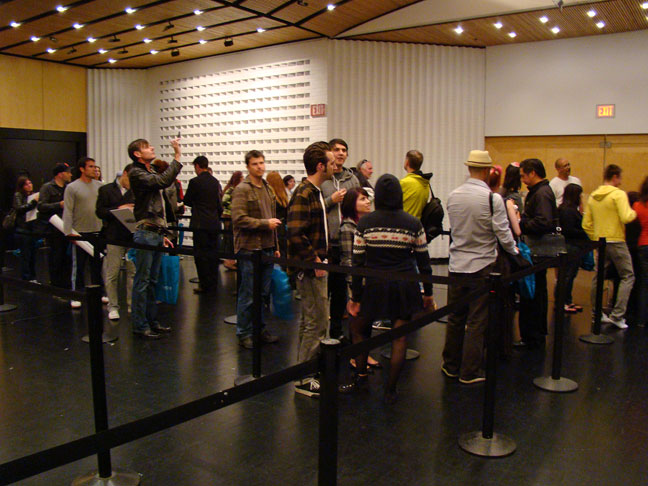 Considerable queue of admirers await Mark Ryden signatures.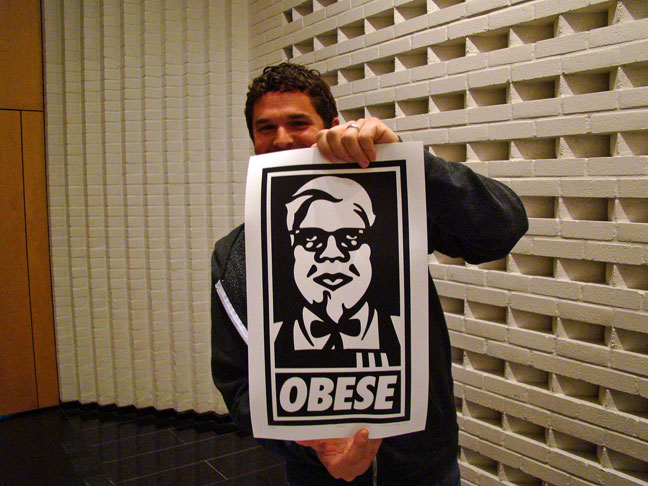 Nothing surpasses the thrill of a new acquisition.


The Anarchist Ice Cream Truck subverts out front.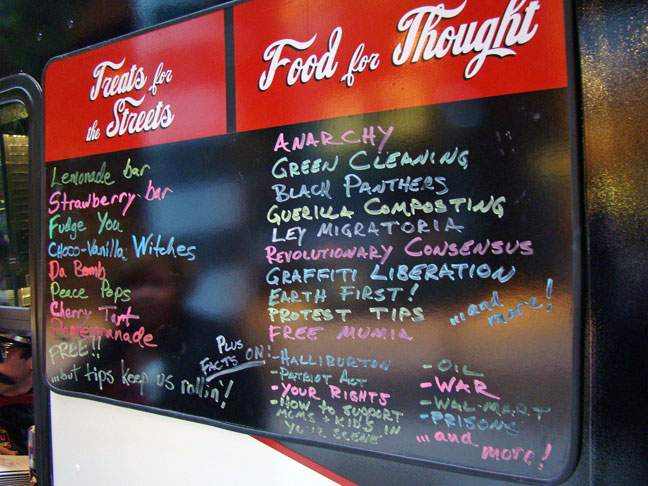 Lucky contestants get to choose one from column A and one from column B.


Insurgent receives his marching orders.


***
SOMArts Gallery: What Cannot Be Taken Away - Families and Prisons Project.
Comment by AB: "Over seven million youth in this country have parents in the legal justice system." This exhibition is all about that. Eight striking larger-than-life paintings by Evan Bissel centerpiece the show, surrounded by various community artworks, literature, correspondences, participatory drawing, installations and audio video works. Eminently socially relevant and worth a visit.
Art by Evan Bissel (nicely done).


Evan Bissel art.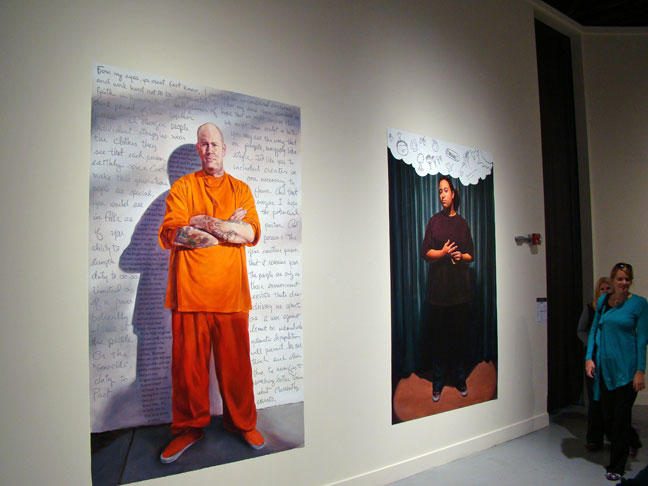 Art by Evan Bissel.


Video art.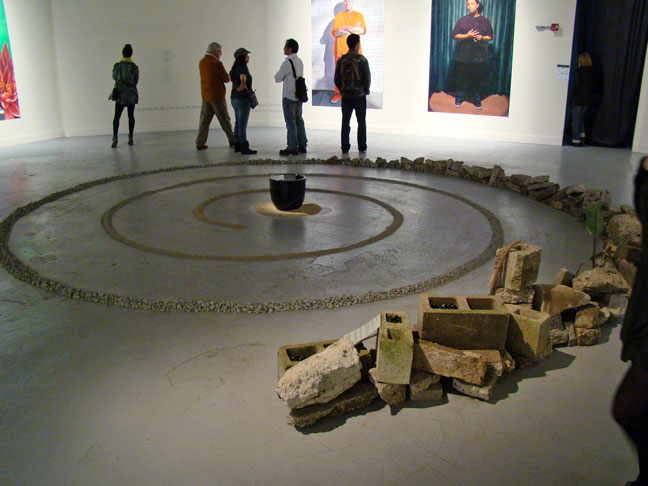 Meditative walkway.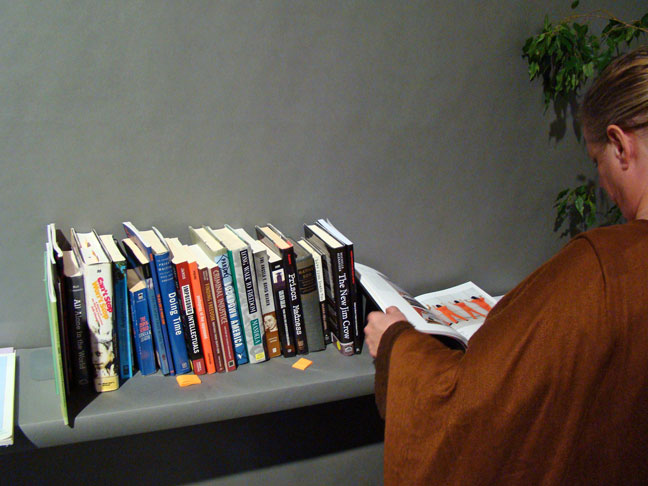 Literature.


Correspondences and communications.


Participatory art.


Timeline.


***
Hotel Biron: A More Open Place - Photographs by Phillip Maisel.
Review by RWM: Interesting photo montages challenge us to remember and think about how instants in our lives blend and combine, possibly referencing the infinite stream of images emanating from handheld devices... and how that phenomenon affects us. The assemblages are evocative, the juxtapositions startling. One may find here, sooner than expected, Facebook-style memories.
Photo montage art by Phillip Maisel.


Phillip Maisel photographic art.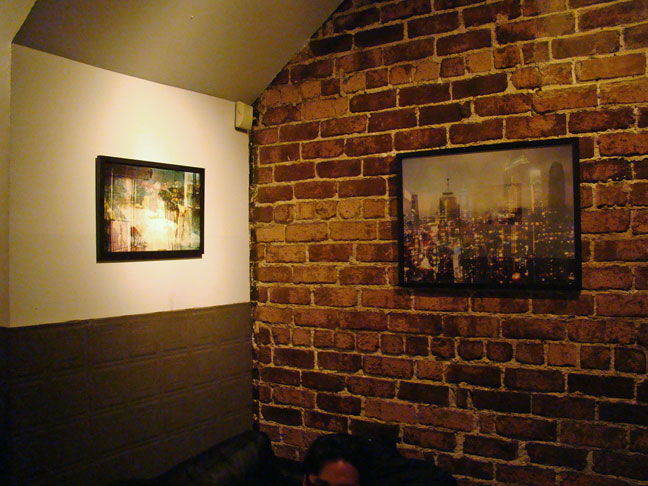 Photographic montage art by Phillip Maisel.


Long view - Hotel Biron - photo montage art by Phillip Maisel.


***