FIVEPOINTS ARTHOUSE - TRIPLE BASE - MEDICINE AGENCY

08.20.10

(with assistance from RWM)


***
Fivepoints Arthouse: Sound and Vision. Curated by Crispin McCabe.
Artists: Heidi Alexander, Tim Cohen, Grace Cooper, Cyril Jordan, Christopher Musgrave, Pierre Merkl, Sammy Owen, Kimi Recor and Jean Yaste, Avi Spivak.
Review by RWM: Multifaceted show with no two artist's images alike. Great tunes played while observers visually appreciate what cannot be captured in song. There are pained animals, strange relations, and art off the canvas. The atmosphere is informal in this non-daunting space. The show does not necessarily reveals what it is about artists as musicians or vice versa, but then again, maybe for these talents, the two disciplines are mutually exclusive. Cool sounds and visuals are on display nonetheless.
Comment by AB: My pick? Crackerjack photorealist paintings of rare collectable comic book covers by Cyril Jordan, formerly of the Flamin' Groovies, currently of Magic Christian.
Comic book and album cover art by Cyril Jordan.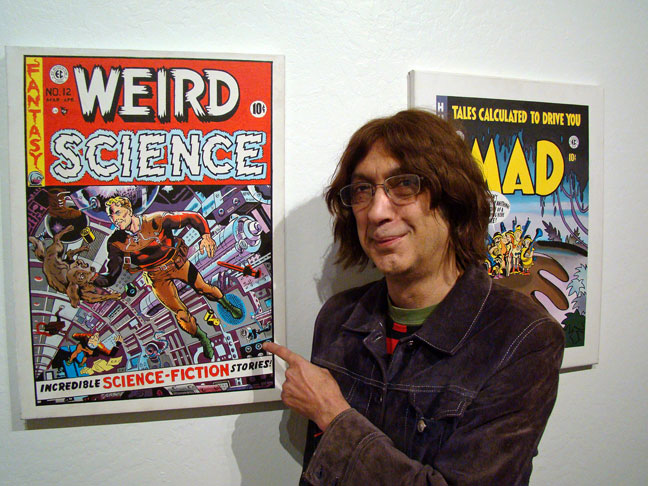 Cyril Jordan and comic book cover art (like it).


Art.


Art by Pierre Merkl.


Art & installation.


Luminaries too numerous to mention.


***
Triple Base Gallery: THE THING's SASE Project #1 - Suzanne Husky.
Comment by AB: The first 80 people who send a self-addressed stamped envelope (SASE) to THE THING'S international headquarters receive a free two-sided poster by Suzanne Husky. It's precisely that simple and no more complicated.
Two issues of THE THING with poster by Suzanne Husky.


Suzanne Husky poster in above image closer.


***
Medicine Agency: Matt Mignanelli - Transformative Illuminations.
Review by RWM: Bright colors. Exubrant contrasts. Interesting color theory and shape symbology. Your wall will now be a portal to something like a postfunctional cartoon surrealism. Lights. Action. Camera. Digital. Rooms displaying Matt Mignanelli art will never be the same again.
Art by Matt Mignanelli.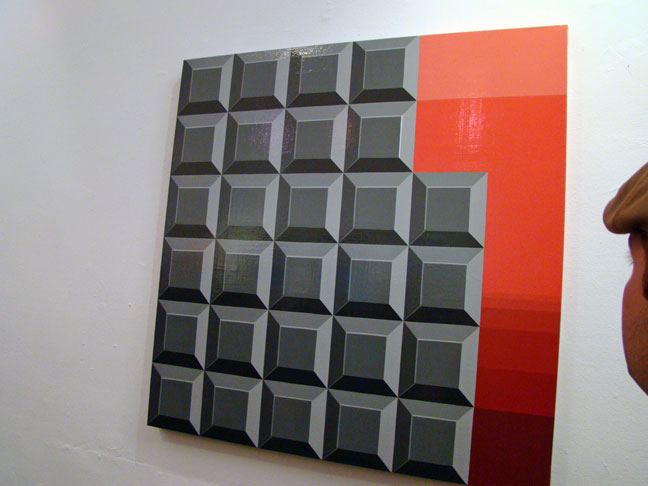 Art by Matt Mignanelli in above image closer.


Matt Mignanelli art.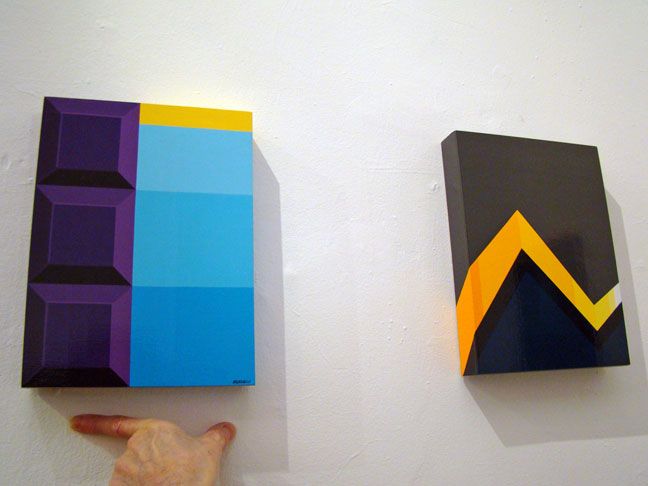 Art by Matt Mignanelli closer.


Matt Mignanelli art.


Altitudinary.


***