***
California Academy of Sciences: Gallery Crawl - NightLife.
Comment by AB: The California Academy of Sciences stays open late every Thursday for music, food, libations, conviviality and more in addition to highlighting their regular calendar of exhibitions and events. Each Thursday is themed, the theme tonight being art. Both galleries and artists are displaying their wares, with a number of artists painting live for the throngs. What a superb way to expose whole new audiences to art!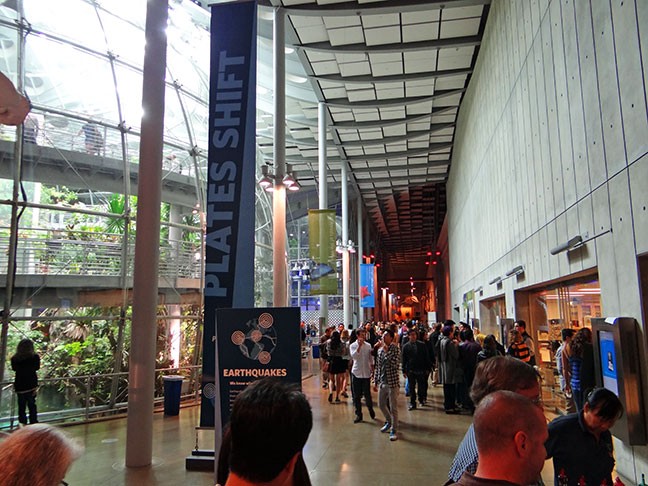 Here we are - California Academy of Sciences (Rainforest on the left).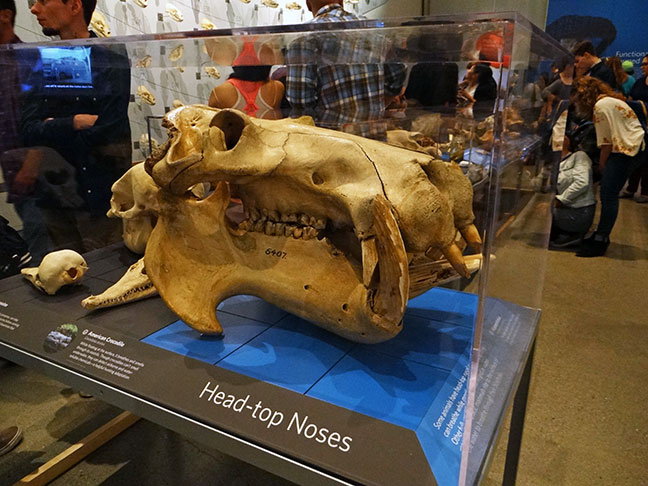 At the Skulls exhibition.


Wall of skulls.


One more from the Skulls exhibition.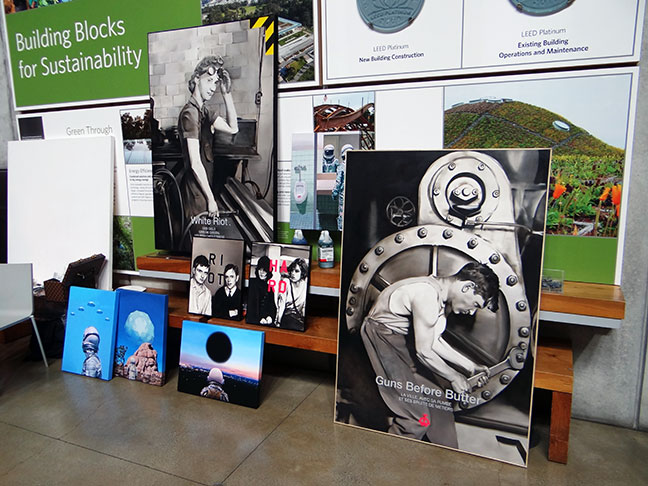 Art by William Arvin.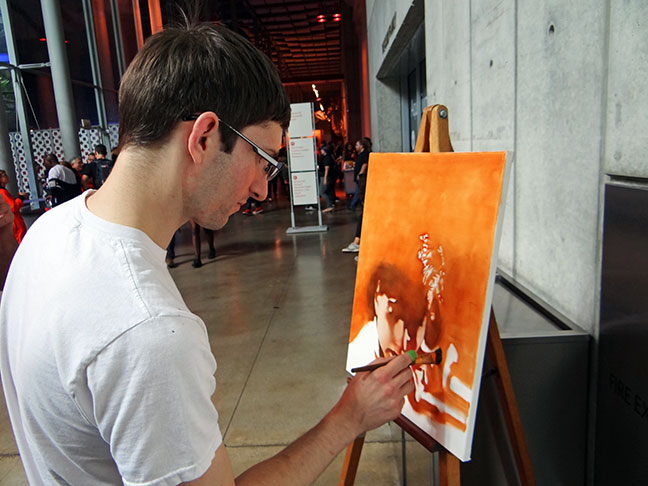 William Arvin live painting.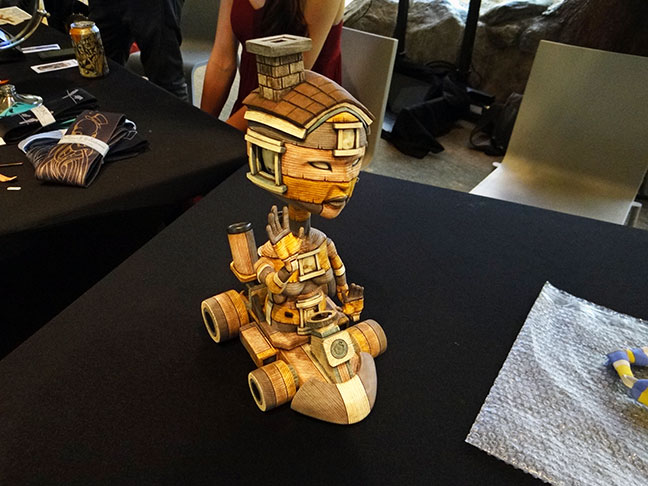 Handmade and painted ceramic art by Calvin Ma.


Calvin Ma painting a ceramic.


Leah Tumerman and her art.


Cindy Shih live painting.


Joshua Coffey live painting.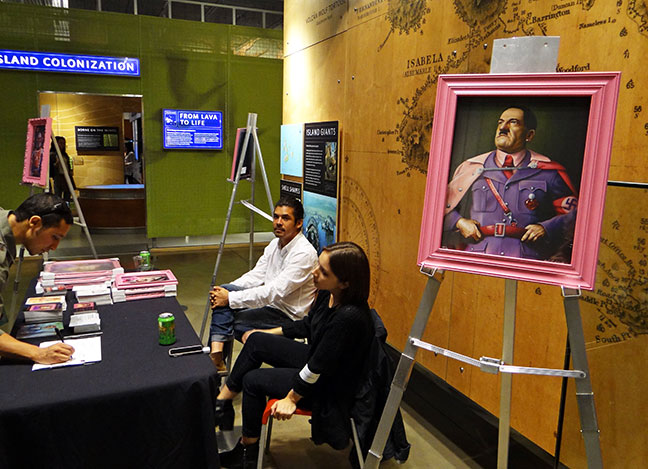 Art by Scott Scheidly on display at Spoke Art.


Art and stickers by Malik Seneferu.


***