***
Guerrero Gallery: All Of Us Together.
Artists: Joey Piziali, Matt Gonzalez, Nicolas Torres, Francesco Igory Deiana, Vizie, Josh Reams, Cody Hudson, Sam Friedman, Aaron Noble, Erin Garcia, Claire Colette, Brian Wilmont, Harley Lafarrah Eaves, Chris Duncan, James Cordas, Dennis Kernohan, Brad Bernhardt, James Marshall, Luke Bartels, Shaun O'Dell, Samantha Bittman, Johnny Abrahams, Serena Mitnik-Miller, Alicia McCarthy.
Comment by AB: This time around, the Guerrero estate and gallery presents a group show proffering a substantial selection of quality work from urban to abstract.
Pure wood ingots by Luke Bartels at Guerrero Gallery.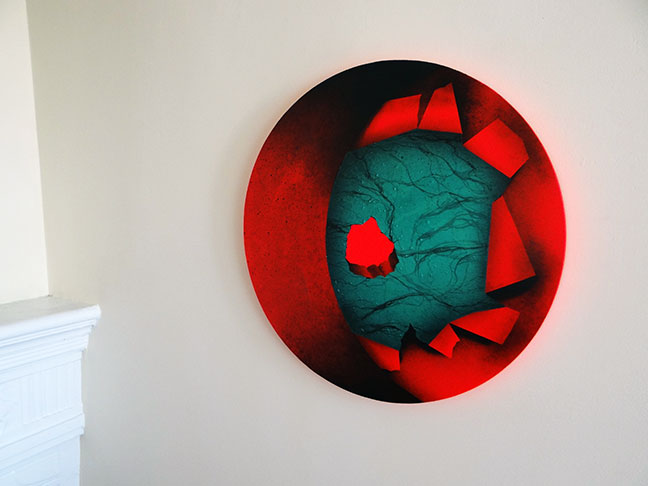 Art by Vizie.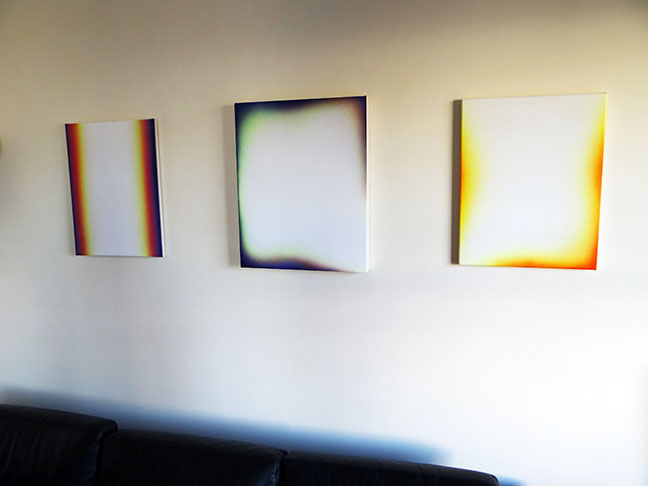 Joey Piziali art.


Art by Aaron Noble closer.


Paintings by Josh Reames.


Art & installation by Francesco Igory Deiana.


Johnny Abrahams art.


Out back at the lovely Guerrero estate.


Live music by these guys at Guerrero Gallery.


***
Stuff: Vintage modern antiques and collectibles.
Comment by AB: Time for one of my periodic meanderings through the wacky world of Stuff on Valencia Street. Always entertaining.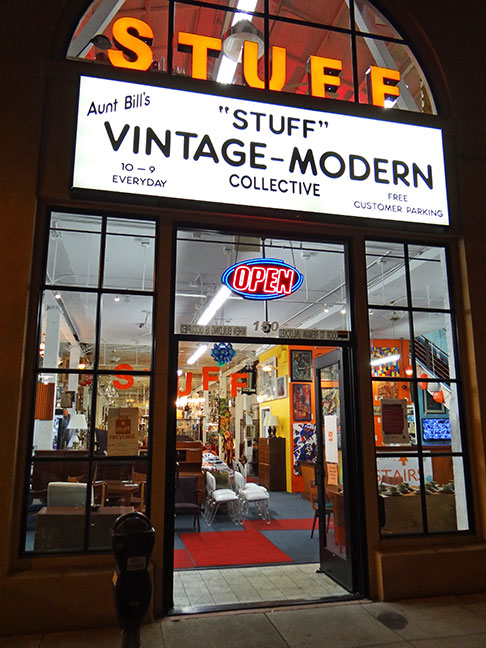 Here we are - Stuff Vintage Modern collective.


Samsung cell phone store display - the back's as nice as the front.


Your basic hand-thrown ceramic bagel - only $45. Such a deal.


Black velvet erotica.


Paradise of modern glass, circa the 1960s-70s.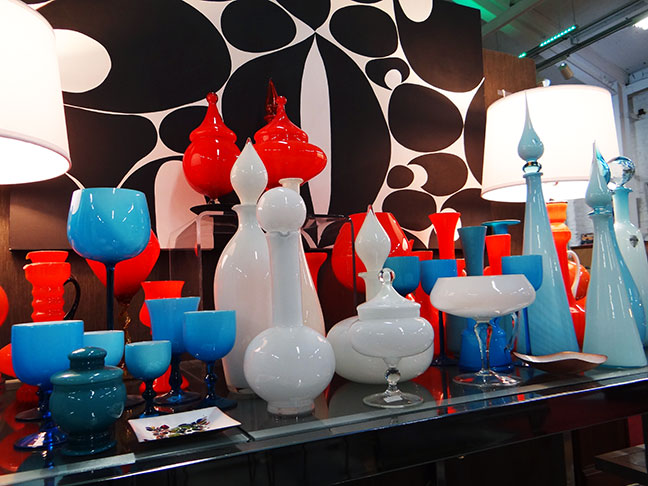 Glass in above image closer.


A coconut pirate and a couple of quail.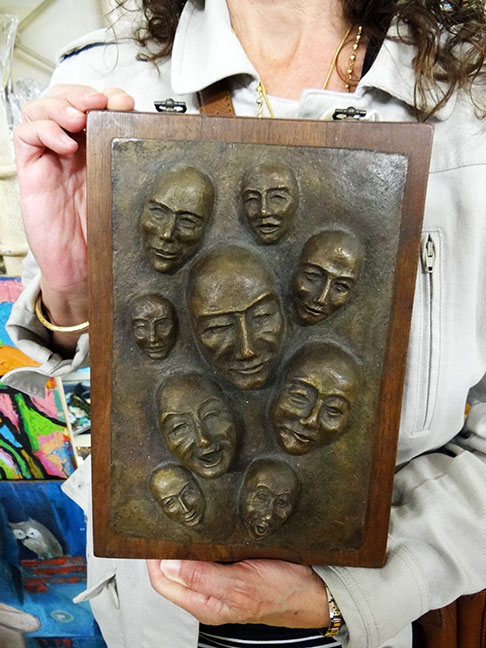 Bronze head plaque by Bev Kaufman.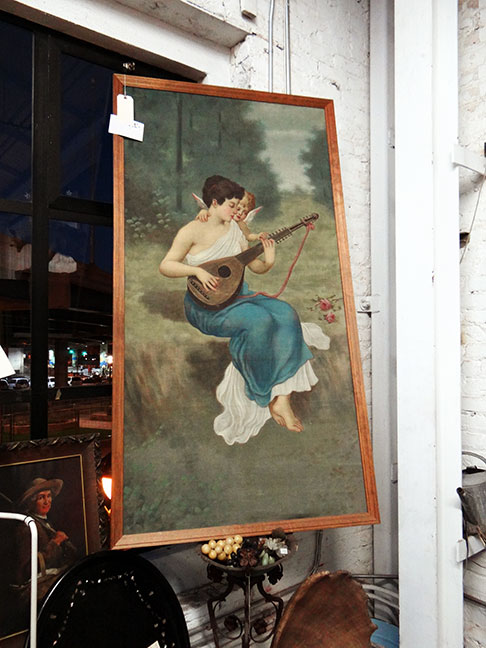 Kitschy Victorian bar painting.


***