Andrea Schwartz Gallery: Emilio Lobato - Tomando Medida (Taking Measure).
Comment by AB: Emilio Lobato III paints geometric abstracts over meticulously collaged vintage dictionary pages-- those pages perfectly organized in rows and columns to comprise the entire subsurface (and subtext) of each painting. Two of Lobato's great grandfathers were weavers, and according to the crib sheet, this series of paintings substantially references that. Exceptionally well done, and in the words of noted 49 Geary gallerist Jack Fischer, "Nicely understated." Good show; go see.
Paintings by Emilio Lobato.


Art.


Art.


Jack Fischer - Andrea Schwartz.


Art.


...
SFMOMA Artists Gallery at Fort Mason: Michael Ashcraft, Judy Krasnick, and Patricia Stroud.
Comment by AB: Carved, sanded, and sometimes painted organic wood sculptures by Patricia Stroud (my favorite); semi-representational photography by Judy Krasnick; abstract paintings by Michael Ashcraft. In addition to the gallery's main exhibition space, a "Loft Gallery" has been added to serve as a project space for introductions, installations, and more experimental work.
Sculpture by Patricia Stroud.


Sculpture (Patricia Stroud).


Patricia Stroud - sculpture.


Reconfigured recycled plastic juice bottles (Patricia Stroud - like 'em).


Sculpture (Patricia Stroud) - painting (Michael Ashcraft).


Art (Michael Ashcraft).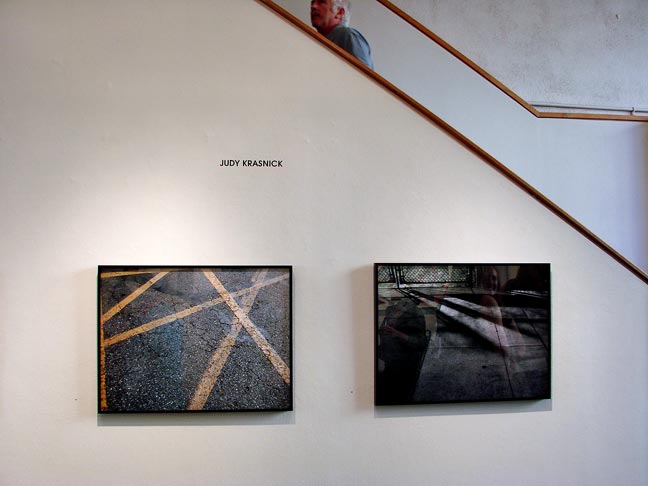 Photography (Judy Krasnick).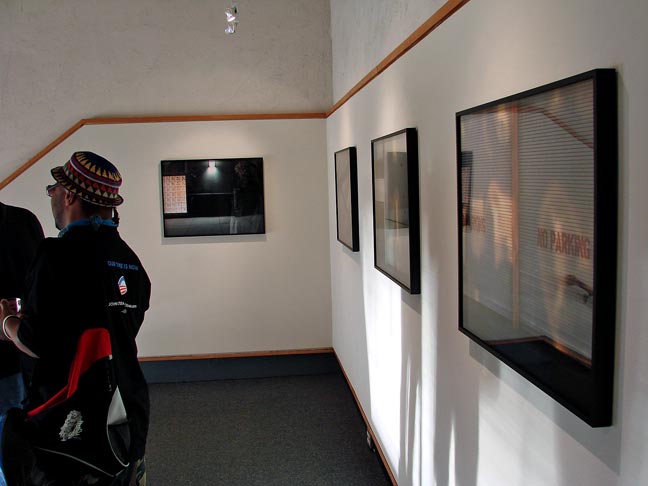 Photos (Judy Krasnick).


Newly created Loft Gallery area.


Art at the Loft Gallery.


...